Shadow Morton: Enigmatic producer who co-wrote Leader of the Pack for The Shangri-Las
Thursday 21 February 2013 19:00 Comments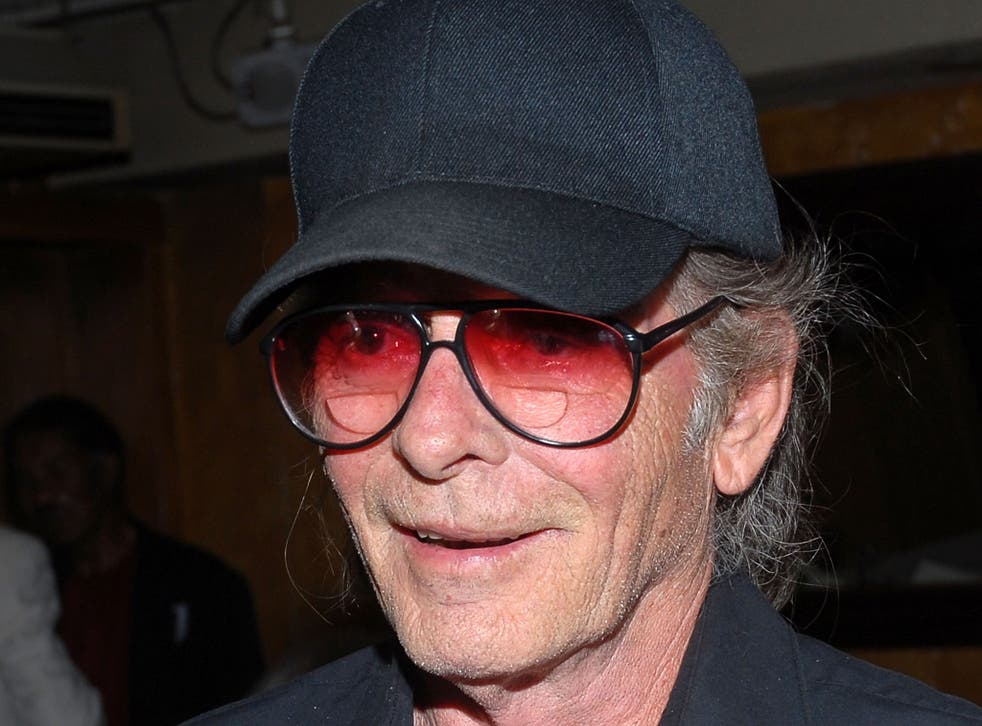 Shadow Morton's career was one of smoke and mirrors and it is difficult to gauge how important he was or precisely what he did. He described himself as a key figure in the record industry, saying, "I don't just consider myself a good producer. I'm one of the best," but he was no singer, no musician and possibly not much of a producer either. Undoubtedly, though, he was at least the inspiration for several unique records from the New York girl group The Shangri-Las.
George Morton was born in Brooklyn in 1941, but when there were indications that their son might turn out to be a hoodlum, his parents moved to Hicksville, Long Island. Morton said that many other parents had the same idea – and he joined a group of hooligans, the Red Devils. At school, he befriended a doo-wop group, The Marquees – but he preferred jazz, loving both Miles Davis and the Modern Jazz Quartet.
In 1964 he was selling ice cream in Philadelphia when he learnt that a former school friend, Ellie Greenwich, was a hit songwriter in the Brill Building, working in partnership with her husband, Jeff Barry. He went to see them and Barry asked him what he did. "I'm lazy like you," he said. "I just write songs." "What kind of songs?" asked Barry. "Hit songs," he replied. "Let me hear one," said Barry. "Do you want it fast or slow?" was the reply.
Barry thought he was bluffing, but Morton determined to write and produce a slow hit song over the weekend. He booked the studio that The Marquees had used and asked a friend to round up some cheap musicians. He knew of a girl group from Queens who sang cover versions, The Shangri-Las, and invited them to sing the new composition.
So far so good, but Morton had never written a song in his life. He went to the beach on Long Island and thought hard. He recalled "Sketch" by the Modern Jazz Quartet and determined to write something around its opening section. Within half an hour, he had "Remember (Walking in the Sand)".
By extraordinary luck, Morton's friend had asked a 14-year-old boy, Billy Joel, to play piano. Morton told him, "Play bom-bom-bommmm" – and so the evocative start and refrain of "Remember (Walking in the Sand)" was created.
The Shangri-Las were a group of two pairs of sisters – Mary and Betty Weiss and twins Mary Ann and Marge Ganser. Sixteen-year-old Mary Weiss was perfect for the half-spoken, half-sung performance and Morton thought of himself more as a drama coach than a record producer.
Morton took his demonstration record to Greenwich and Barry. They were working for a new label, Red Bird, owned by the songwriters Jerry Leiber and Mike Stoller, and the former owner of Roulette Records, George Goldner. They all thought the demo had potential and all of a sudden Morton had a job as a record producer for $250 a week. His first job was to remake the single for release and he added ocean waves and seagulls for effect. Billy Joel said it taught him an early lesson, as he was never paid for the session.
When Goldner took Morton to Detroit to promote some records, he gave him $300 which was to be used to entertain disc-jockeys. Morton spent his money on drink and, if the story is to be believed, 24 prostitutes over four days. Because he had disappeared, Goldner christened him "Shadow".
"Remember (Walking in the Sand)" was a million-seller, partly helped by The Shangri-Las' attire of skin-tight jumpsuits and large white boots. When Morton was pressed for a follow-up, he sat in the bath with a bottle of champagne and a box of cigars. He thought about a girl who loved a Hells Angel and scribbled lyrics on a piece of shirt cardboard. Just how much of "Leader of the Pack" he wrote is questionable: he claimed to have written it all, and that Barry and Greenwich only had their names attached as part of the contract, but Barry and Greenwich called this fantasy, saying that they wrote most of the song.
Artie Butler wrote a superb arrangement and Morton added revving motorcycles and a crash to the record. The Shangri-Las' "Leader of the Pack" was a US No 1 – and despite a ban from the BBC, it made the UK Top 20.
Morton made several other records with The Shangri-Las, including the lachrymose "I Can Never Go Home Anymore" and the eerie "Past, Present and Future", which was a tearful narration over Beethoven's Moonlight Sonata. Morton's original demo for "Dressed in Black" was released under his own name. His work with another girl group, The Goodies, on Red Bird has been overlooked, but "The Dum Dum Ditty" is faux Spector and "Sophisticated Boom Boom" was covered by The Shangri-Las.
Unfortunately for Leiber and Stoller, Goldner was pursued by the Mob and the songwriters were forced out of Red Bird in 1966. Looking for work, Morton auditioned new acts, but was soon bored. A 15-year-old girl, Janis Ian, was incensed that Morton should be reading while she was singing and she set fire to his newspaper. Morton paid attention and saw the potential of "Society's Child", a song about an interracial romance. It was too controversial for most labels, but Verve took a chance and it was a hit in 1967. Morton produced Ian's first three albums, but Ian was effectively doing the work. "Shadow was so good to me," she said. "He surrounded me with the best musicians he could find and he allowed me to tell them what I wanted to hear."
Morton also latched on to The Pigeons, a covers band in Long Island, who learned songs by playing 45rpm singles at LP speed in order to write down the chords. He named them Vanilla Fudge and had them record a slowed-down version of The Supremes' "You Keep Me Hangin' On". It became a US Top 10 single in 1968. In the same year, he produced Iron Butterfly's "In-A-Gadda-Da-Vida", a 17-minute marathon which was greatly shortened for a US hit single. He produced the New York Dolls' 1974 album, Too Much Too Soon, and it's possible that he produced Mott the Hoople. Again, it depends on who's talking.
"Leader of the Pack" was a UK Top 10 hit on reissue in 1972 and again in 1976 and there are many covers and parodies, such as "Leader of the Laundromat" by the Detergents. The song was featured on the soundtrack of Goodfellas (1990) and used in advertising campaigns. Morton claimed he was cheated out of royalties, but becoming an alcoholic, he found it hard to pursue his claims. In his later years, he designed golf clubs.
Spencer Leigh
George Francis Morton (Shadow Morton), record producer: born Brooklyn, New York 3 September 1940; married (3 children); died Laguna Beach, California 14 February 2013.
Register for free to continue reading
Registration is a free and easy way to support our truly independent journalism
By registering, you will also enjoy limited access to Premium articles, exclusive newsletters, commenting, and virtual events with our leading journalists
Already have an account? sign in
Join our new commenting forum
Join thought-provoking conversations, follow other Independent readers and see their replies