Sheila Steafel: Actor and all-round performer who made her mark in 1960s TV satire
'The Frost Report' took her to stardom and in later years she was a familiar face of sitcom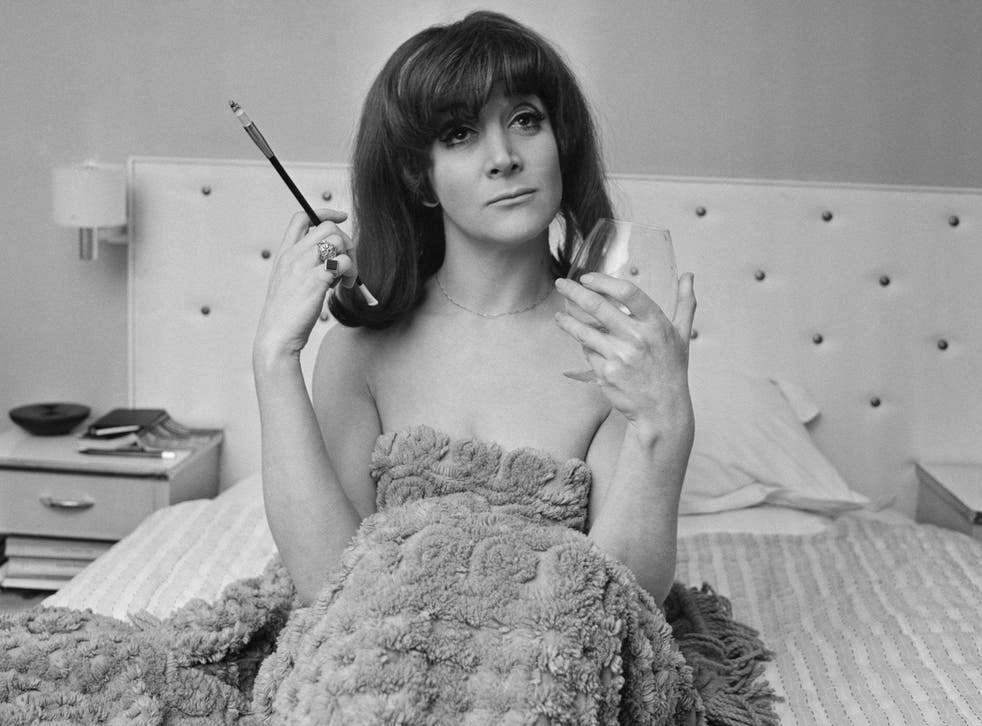 Progressing from straight acting to revue-style comedy with David Frost in the satire boom of the 1960s brought fame to Sheila Steafel, who has died aged 84.
In The Frost Report (1966-7), she was the only regular female performer in sketches with John Cleese and – teamed for the first time – Ronnie Barker and Ronnie Corbett, as well as, later, Nicky Henson.
The programme, which took a swipe at a different subject each week, from law and medicine to class and education, showcased Steafel's immaculate comedy timing and array of funny faces and memorable characters such as Margo, a sad barfly based on Princess Margaret.
Frost, as presenter, held together this cocktail of sketches, monologues and music – with folk singer Julie Felix – while the programme was a training ground for writers such as future Monty Python stars Graham Chapman, Eric Idle, Terry Jones and Michael Palin.
Steafel had already given viewers a glimpse of her talents by appearing in a couple of 1965 episodes of Not Only... But Also, Peter Cook and Dudley Moore's groundbreaking comedy sketch series. The Frost Report led to similar work for Steafel in the 1966 series of The Illustrated Weekly Hudd, starring Roy Hudd.
Her talent for mimicry and skills as an all-round performer were also heard from 1977 until 1982 on BBC radio's satirical series Week Ending, an irreverent look back at the week's news. She was the first female performer in the show, alongside three men, and she was one of the first people to impersonate Margaret Thatcher.
However, Steafel's favourite character creation was Miss Popsy Wopsy, complete with feathered headdress and yellow tights, whom she played during her appearances in BBC television's nostalgic music hall show The Good Old Days from 1975 to 1985.
The character was based on a 1920s song written for a man and telling of his longing for a chorus girl. "I adapted the words so that, instead, I could sing it as the chorus girl longing to gain the attention of a sugar daddy," Steafel said. "But the fun was had by playing her as an entertainer who couldn't quite make it."
Later, she performed it in her one-woman shows and while singing "Dear Old Pals" on the arm of Prince Charles at a charity dinner in the Grosvenor Hotel.
Sheila Frances Steafel was born in Johannesburg, South Africa, in 1935 to Harold, an English engineer and renowned harp maker, and Eda (nee Cohen), a pianist. Harold also sang in and produced amateur musicals while Eda played the piano.
Sheila – who said she had an unhappy childhood and a dysfunctional family – danced from the age of three and, on leaving Barnato Park Girls' High School, began a fine art course at Witwatersrand University.
She left in 1953, after a year, to travel to Britain and train at Rada. She was turned down but was then accepted by the Webber Douglas Academy of Dramatic Art (1953-5) and won its silver medal.
Repertory theatre work followed in Blackpool and Lincoln, and in 1959, after working as an usher in London at the Players' Theatre, Charing Cross, Steafel began performing at that legendary music hall venue, where she honed her comedy skills.
In 1961 she played Tom Courtenay's girlfriend, Barbara, in Billy Liar (Cambridge Theatre). Further West End parts included a female Harpo Marx in A Day in Hollywood/A Night in the Ukraine (New End and Mayfair Theatres, 1979) and Margaret in Much Ado About Nothing (Strand Theatre, 1989).
Steafel's best role with the Royal Shakespeare Company was Mistress Quickly in The Merry Wives of Windsor in both Stratford-upon-Avon (1985) and at the Barbican, London (1986).
Her one-woman shows began in 1981 with The Late Sheila Steafel, which was followed by Steafel Solo (1981), Steafel Revisited (1982), Steafel Variations (1982), Steafel Lately (1983), Steafel Xpress (1985), Victoria Plums (1995) and Steafel Xposed (2002).
Although she continued in dramatic roles on television after The Frost Report – including an acclaimed performance as Carrie Pooter in Diary of a Nobody (1979) – Steafel found a new world opening up in comedy.
She appeared in light entertainment shows with Spike Milligan, Kenneth Horne, Bernard Cribbins, Frankie Howerd, Jimmy Tarbuck, Eric Sykes, Dick Emery, Tommy Cooper, Kenny Everett and the Goodies.
There were also roles in sitcoms – Ivy Watkins in How's Your Father? (1974-5), justice of the peace Myrtle Prior in Can We Get On Now, Please? (1980) and Diane Keen's literary agent Miranda in You Must Be the Husband (1987-8).
On children's TV, Steafel was memorable as the mysterious White Lady in The Ghosts of Motley Hall (1976-8) – "drifting about with the smile of a slightly dotty Mona Lisa", wrote one critic – and voiced Mrs Flopsy Bunny in The World of Peter Rabbit and Friends (1992-5).
In 1958, she married future Steptoe and Son sitcom star Harry H Corbett, but they divorced six years later. Steafel's 2010 autobiography was titled When Harry Met Sheila and she was played by Zoë Tapper in the 2008 TV biopic The Curse of Steptoe.
Steafel said that Bastards, her 2012 collection of short stories, was based on her relationships with men. She had no children.
Sheila Steafel, actor, born 26 May 1935, died 23 August 2019
Join our new commenting forum
Join thought-provoking conversations, follow other Independent readers and see their replies