Simon de Banya: Champion of racial equality who worked with the family of Stephen Lawrence to bring justice for their son
Thursday 06 February 2014 23:00
comments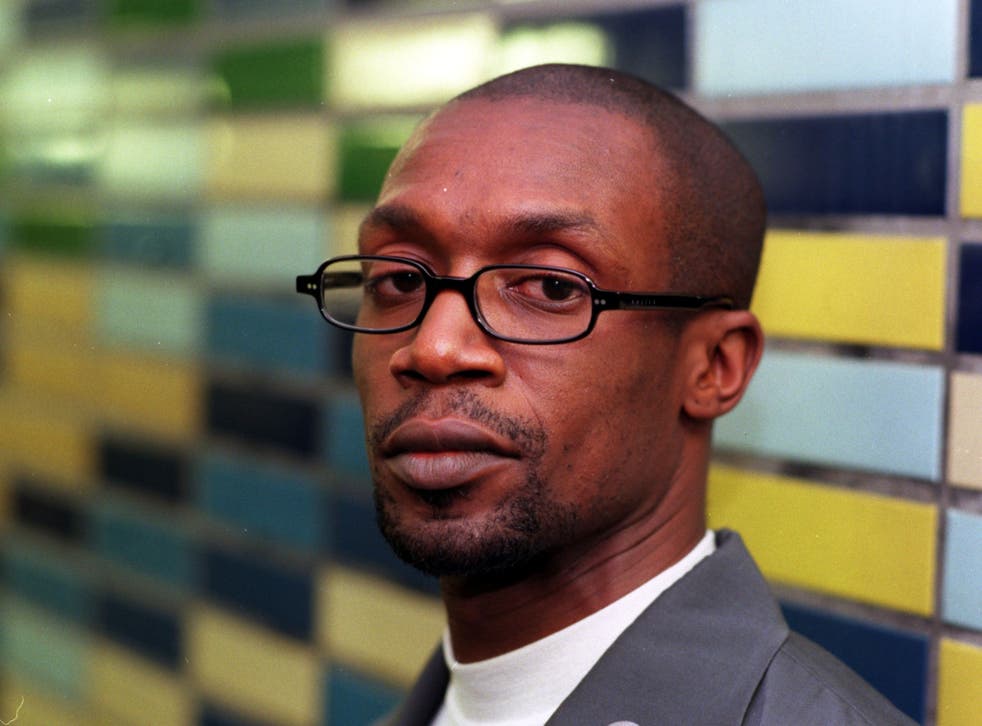 Slight in stature, Simon de Banya was a giant figure to colleagues in the British race equality movement of the 1990s and early 2000s for his work on the Stephen Lawrence and Daniel De-Gale campaigns and his commitment to black empowerment and social justice.
Born in Hammersmith to parents from Sierra Leone, de Banya was brought up in Kent by a white foster family. After two years at Chelsea School of Art he dropped out and worked as a researcher for Channel 4's Solid Soul, the UK version of Soul Train; Jonathan Ross was a colleague, friend and fellow devotee of the 1980s club scene and early warehouse parties. It was in the queue for the Wag Club when de Banya was giving out tickets that he met his future partner, and mother of his two children, Annmarie Shadie.
For several years he worked at the homeless person's unit at Haringey housing services, where friends and colleagues remember a considered young man who never thought inside the box but was concerned first and foremost with the needs of people in the community. In 1995 he took a job with the grassroots anti-racist organisation, the Monitoring Group, helping provide advocacy and support for victims of crime and race discrimination. The Group's Suresh Grover recalls him as "compassionate and caring, methodological in his approach. He understood victims of race discrimination as he had suffered racial harassment himself when he was young. He was available 24 hours a day – that's the kind of person he was".
Through the Group he was introduced to Stephen Lawrence's father Neville, who was in the course of bringing a private prosecution against Stephen's suspected killers. He became, in Neville Lawrence's words, his "right-hand person". Lawrence said: "He was the first person who explained what we needed to do – how to do a mail-out, how to approach families, everything to do with campaigning".
De Banya brought together the Lawrences and other families who had been through tragedy, helping them to come to terms with their losses and to provide mutual practical support. Fund-raising initiatives included a hairathon at Don Abaka's, an afro hairdresser's in Kennington, and a sponsored bungee jump. While Neville Lawrence had connections to trade unions who were significant early supporters of the campaign, it was de Banya who cultivated links to individuals keen to back the Lawrences, such as the black American entertainment mogul John Johnson. He spoke for the family in the media and won the admiration of the Lawrences' barrister, Michael Mansfield, for his sensitive handling of a delicate liaison role – "he was always there, available, accessible".
While he was assisting Neville Lawrence, de Banya met Orin Lewis and Beverley De-Gale and became involved in the search for a bone marrow donor for their son, Daniel, who had developed leukaemia at the age of six. A national campaign to draw attention to the shortage of black donors has led to more than 50,000 black people signing up to the bone marrow register, and 52 successful donations have been made. In support of the cause, de Banya pulled in an array of black celebrities, Trevor McDonald, Colin Salmon, Ian Wright, John Fashanu, the band Eternal and Mel B among them, as well as the Duchess of York, who publicised Daniel's plight on Oprah Winfrey's show.
Other campaigns de Banya engaged in included those in aid of Rolan Adams, who was killed in Thamesmead in 1991; Jevan Richardson, a 10-year-old boy who hanged himself in 2001; and the search for the killers of Ronald Hinkson, who was stabbed to death outside a Camden club in 1997. In recent years a shift in the landscape of equalities campaigning in which race has taken a back seat meant fewer causes célèbres, but de Banya continued as a consultant, advocate and activist, helping Wyclef Jean of the Fugees raise funds for victims of the 2010 Haiti earthquake and going there to help with reconstruction work. Having worked with an equalities brief at a range of public sector organisations to support himself through campaigning commitments, his more recent professional roles were at South East England Development Agency, NHS Brent and HMP Thamesmead.
De Banya couched his passion in a gentle manner, embracing calm persuasion in the conviction that you can beat an opponent with the power of words. Well-read in classics of black political writing, he was never party-political but was motivated by "the principle of human rights and building the broadest possible alliances for justice", according to the former director of the 1990 Trust, Lee Jasper.
A private man, he had the knack of striking up a rapport with those he had just met. Always stylishly dressed and a fitness fanatic, he was a keen partygoer who hardly drank, engaging people with his dry sense of humour. He established and maintained contact with his birth mother and family in Sierra Leone. De Banya, who died following a stroke, is survived by Annmarie Shadie, his son Ihsaan, a contemporary dancer, his daughter Rahana and Rahana's daughter, Keleemah.
JOSH NEICHO
Simon de Banya, activist and campaigner: born London 1 December 1960; partner to Annmarie Shadie (one son, one daughter); died London 29 December 2013.
Join our new commenting forum
Join thought-provoking conversations, follow other Independent readers and see their replies