Simon Warr: Broadcaster and teacher who found fame on reality TV
He became well known in Channel 4's 'That'll Teach 'Em' but his life was later blighted by false allegations of child sexual abuse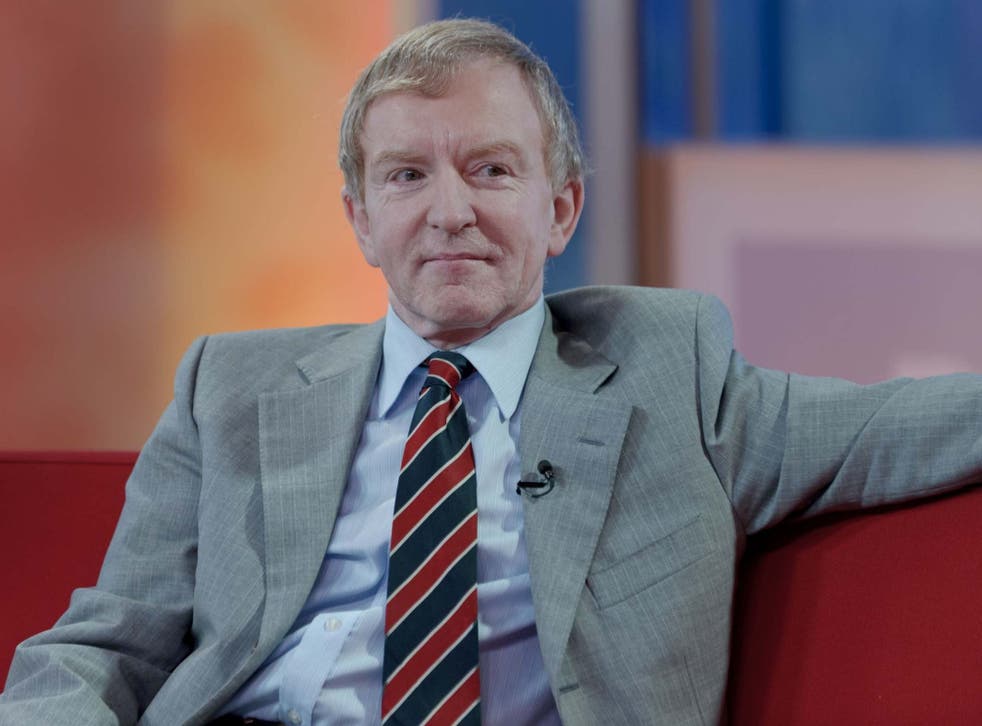 Simon Warr, who has died of pancreatic cancer aged 66, was a teacher who stepped out of the classroom to gain national attention in reality TV show That'll Teach 'Em, before successfully battling false allegations of sexual abuse.
On screen, he portrayed an old-school disciplinarian, embellishing his own firm views on the need for discipline by putting into effect many years of performing in, and producing, amateur dramatics shows.
For the first series of That'll Teach 'Em, in 2003, a 1950s-style boarding school was recreated for teenagers who had just completed their GCSEs in an experiment to assess whether the standards of the time helped to produce better exam results. Imposing harsh discipline and tough course work, Warr taught them an O-level Latin course.
Although not featured in the programme's second run – set in a 1960s secondary modern – Warr returned for the final series, in 2006, as headteacher in a 1950s grammar school.
He was seen in the opening titles sequence wearing a gown and mortar board, and brandishing the cane, something he insisted he never used in his own career.
Later, his media image – and personal life – was in the spotlight when, in 2012, he was accused by three former pupils of historical sex offences at two Suffolk boarding schools.
He appeared at Ipswich Crown Court two years later on three charges of committing gross indecency between 1980 and 1983 and four of indecent assault between 1981 and 1993. The case arose from a previous one against Derek Slade, a headteacher jailed in 2010 for assaults on boys at St George's School, Great Finborough, near the market town of Stowmarket.
During the trial, inconsistencies in the evidence were uncovered and it emerged that Warr had never taught two of his accusers.
A jury took 40 minutes to dismiss all the charges and he subsequently wrote the book Presumed Guilty: A Teacher's Solitary Battle to Clear His Name (2017), recounting his 672 days of "hell" between arrest and acquittal, the trolling that he endured online and the damage done to his reputation.
He also questioned how historical abuse allegations were handled by the police and Crown Prosecution Service.
Simon Roderick Warr, the youngest of three boys, was born in Haverfordwest, Pembrokeshire, in 1953 to Veronica (nee Smith) and Walter Warr, a sales rep for a rope company. He was orphaned after his mother died from cancer when he was six and his father from tuberculosis two years later.
After being fostered by relatives, Warr was educated at the Royal Masonic School, Bushey, Hertfordshire, where he said he was a "cheeky, cocky" pupil who received canings.
"My experiences at the end of a cane during those formative years were the principal reason why I never administered corporal punishment to any pupil during my time in the profession," wrote Warr in his book.
He followed his ambition to act by enrolling at the London Drama Centre but, without a grant, had to leave after a short time. Instead, he performed with an amateur dramatics group at Goldsmiths College, University of London, while studying French and education there.
He taught French at Crookham Court School, near Newbury, Berkshire (1977-79), then at Cokethorpe School, Witney, Oxfordshire (1980-81), where he also coached rugby and produced school plays. Warr continued those activities when, in 1981, he moved to St George's School and during his 30 years (1983-2013) at the Royal Hospital School.
Warr became BBC Radio Suffolk's rugby correspondent in 1999 and, until two weeks before his death, also reported on local non-League football matches for the station, as well as contributing to other shows.
In 2009, he was back on national television humorously giving presenter Adrian Chiles a caning during a debate on corporal punishment for The One Show.
Following his court acquittal, he was a frequent guest on national TV and radio programmes.
Warr's 1982 marriage to Hannah Postuszna ended in divorce. He is survived by his brother Nick.
Simon Warr, teacher and broadcaster, born 9 September 1953, died 22 February 2020
Register for free to continue reading
Registration is a free and easy way to support our truly independent journalism
By registering, you will also enjoy limited access to Premium articles, exclusive newsletters, commenting, and virtual events with our leading journalists
Already have an account? sign in
Register for free to continue reading
Registration is a free and easy way to support our truly independent journalism
By registering, you will also enjoy limited access to Premium articles, exclusive newsletters, commenting, and virtual events with our leading journalists
Already have an account? sign in
Join our new commenting forum
Join thought-provoking conversations, follow other Independent readers and see their replies