Sir Robert Clark: Decorated war hero who went on to build a glittering career in the City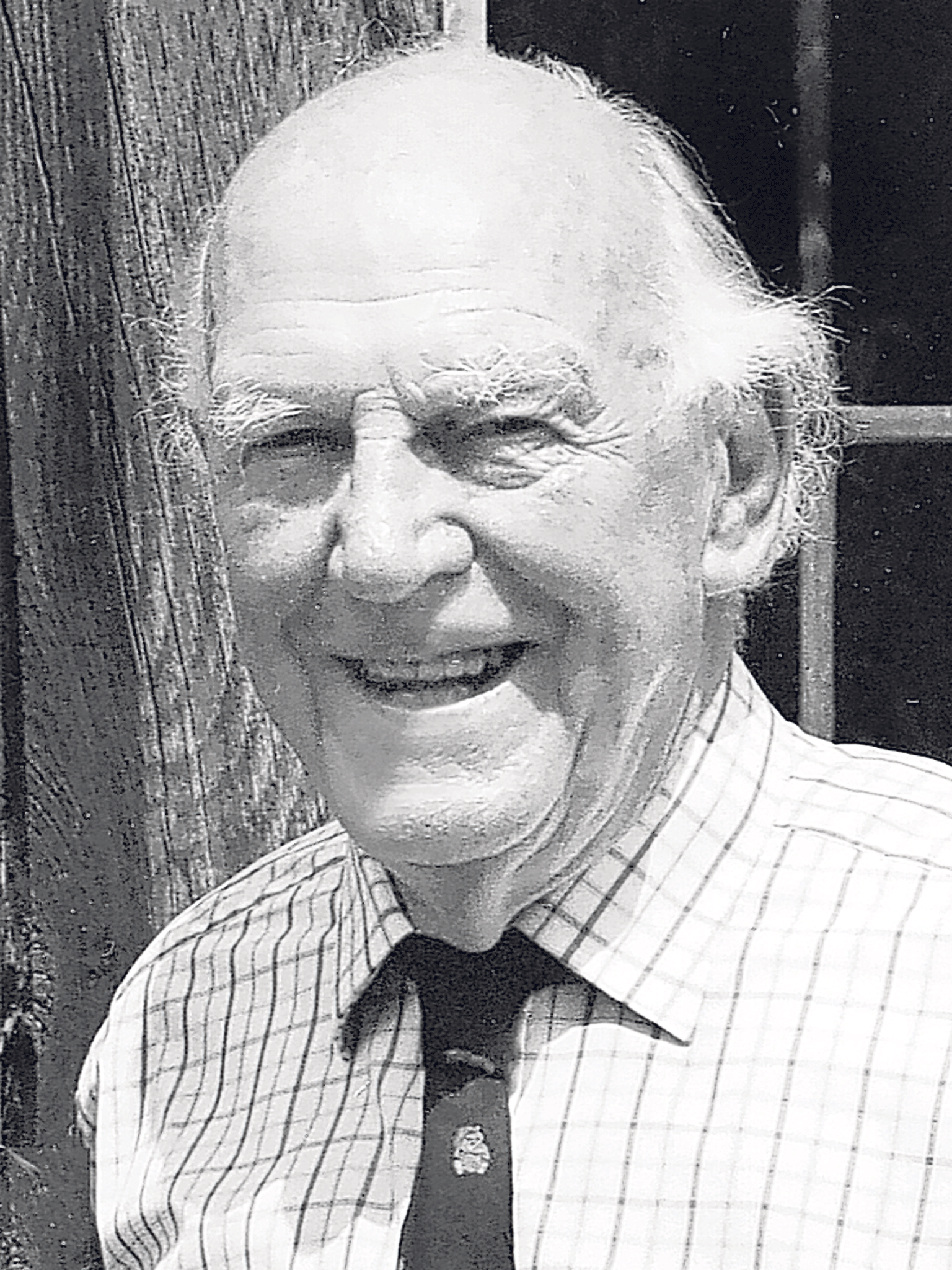 Bob Clark was a man who believed his life to be guided by serendipity. Luck may have been a factor, but the war hero who went on to forge a glittering career in the City came from a generation of men who refused to talk up their own hard-won achievements and the personal qualities that got them there. The man who was awarded a Distinguished Service Cross for fighting behind enemy lines in Italy became a respected senior corporate lawyer, merchant banker and the director of numerous international companies.
Robert Anthony Clark was born in Finchley, north London, in 1924, to Gladys and Jack Clark. His father was an engineer who had been an apprentice to Sir Charles Parsons, the inventor of the turbine engine. Robert was head boy at Highgate School, going on to King's College, Cambridge in 1941 to study modern languages. He was awarded a blue for football, the first for his college for 20 years – much to the chagrin of the provost of his college, who deemed only a half blue in chess acceptable.
With the Second World War raging, the 18-year-old volunteered for the Navy; his wartime experiences would lead him to the belief that remained central to his life: "To succeed you need luck. And then you need to grab that luck." When the discovery of his colour blindness threatened to leave him stranded on land, he encountered his first stroke of good fortune when an inadvertent claim of experience in small boats led to his joining the Special Operations Executive.
The SOE, "Churchill's Secret Army", was formed to drop British agents behind enemy lines to train the partisans and fight alongside them. Their mission, said Churchill, was to "set Europe ablaze". After commando training that included driving a steam train, he joined No 1 Special Force based in Monopoli in southern Italy. He would come ashore from boats at night and crawl up guarded beaches for operations including bombing railway lines and beach reconnaissance – exploits for which he was awarded the DSC.
He then volunteered to parachute behind enemy lines in Italy. After the initial hitch of needing to be rescuedby a partisan after his parachute became entangled in a tree, he spent the winter months fighting and acting as liaison officer with the partisans. He was betrayed, and posted as missing in Britain, spending the rest of the war between prisons in Italy and Germany.
He would later talk little of the hardships, though he was regularly interrogated by the Italians and the Gestapo. He chose to remember the kindnesses, such as the gift of a boiled egg on his 21st birthday. Returning eventually to London, he met up with Marjorie Lewis, who had been his wireless operator in Monopoli. She became his wife of 63 years. After further service in the Pacific, he was discharged from the SOE in 1946.
His other major piece of luck came shortly after the war. Walking along St James', he bumped into his former commanding officer, Hilary Scott. Lunch turned into a job offer as an articled clerk at the law firm of Slaughter and May. "I knew nothing about the law, but I accepted. And luck worked," he recalled. Six years later he was made a partner at the age of 29.
Another piece of luck was getting to know three partners at Philip Hill, Higginson, Erlanders, the company that would later become Hill Samuel. As well as being "frightfully clever", they all happened to be over 6ft 4in, he said. They wanted a fourth partner and, fitting the apparent criteria, Clark became a merchant banker.
He built a stellar City career as an adviser to companies involved in some of the biggest mergers of the day. These clients included GEC under Lord Weinstock, Beecham and Courtaulds. He also built an enviable international client book, with clients such as Black Clawson and Parsons & Whittemore, companies owned by the wealthy American Landegger family.
Colleagues said that even when he became Hill Samuel's chief executive in 1976, before taking the chairmanship in 1980, his qualities as a corporate financier meant that he was consulted on all major transactions. TSB bought Hill Samuel in 1988, and he served as deputy chairman until 1991. Two years later he co-founded the investment bank Rauscher Pierce & Clark, now RP&C International.
Few remember Clark dropping his urbane charm, but his unflappable, steely nature meant that those who challenged him rarely came out on top. Of one director who had taken him on him, he said: "He mistook politeness for weakness. It is always a big mistake." His qualities made him sought-after as a non-executive director for companies like Alfred McAlpine, Shell, IMI, Rover Group, Racal Telecom – later Vodafone – and SmithKline Beecham. He later recalled that perhaps his luckiest invitation was from the Bank of England, where he joined the court. The Bank's Governor also called on him to co-write the first edition of the Takeover Code.
Governments also regularly came calling, and Clark chaired the National Film Finance Corporation and the Industrial Development Advisory Board, services for which he was knighted in 1976, and he sat on the committee set up to determine the future of struggling British Leyland. He also served on the Doctors and Dentists Review Body and was a trustee of Charing Cross and Westminster Hospital medical schools.
Colleagues remember him fondly. One called him a "wonderful man, as clever as could be, but very humble with it. He always had enormous common sense and endless patience."
Perhaps his most testing time was his involvement on the board of the Mirror Group. He and his fellow executives were criticised after Robert Maxwell plundered the company's pension scheme. Clark stayed on as chairman to pick up the pieces and rebuild the company.
To relax he collected antiquarian objects, especially books; he was a voracious reader and kept a record of every volume he read, favouring historical works and novels by Thomas Hardy, Leo Tolstoy and William Trevor. He maintained his interest in sport, and loved the opera – he was a director of the English National Opera.
His war memories were refreshed in 1991 with the arrival of a letter out of the blue. After years of searching, the Italian partisan who had pulled him out of the tree had finally traced him. The pair visited each other regularly – along with another special companion of Clark's, a teddy bear called Falla, given to him at the age of two, who went with him everywhere and must be the only bear to parachute behind enemy lines and survive as a POW. Clark's collection of bears ran to more than 300, but Falla, as always, was the one with him to the end.
Robert Anthony Clark, sailor, lawyer and business executive: born London 6 January 1924; DSC 1944; Kt 1976; married 1949 Marjorie Lewis (two sons, one daughter); died 3 January 2013.
Join our commenting forum
Join thought-provoking conversations, follow other Independent readers and see their replies