Sir Tom Cowie: Founder of a transport empire
Anne Keleny
Wednesday 01 February 2012 01:00 Comments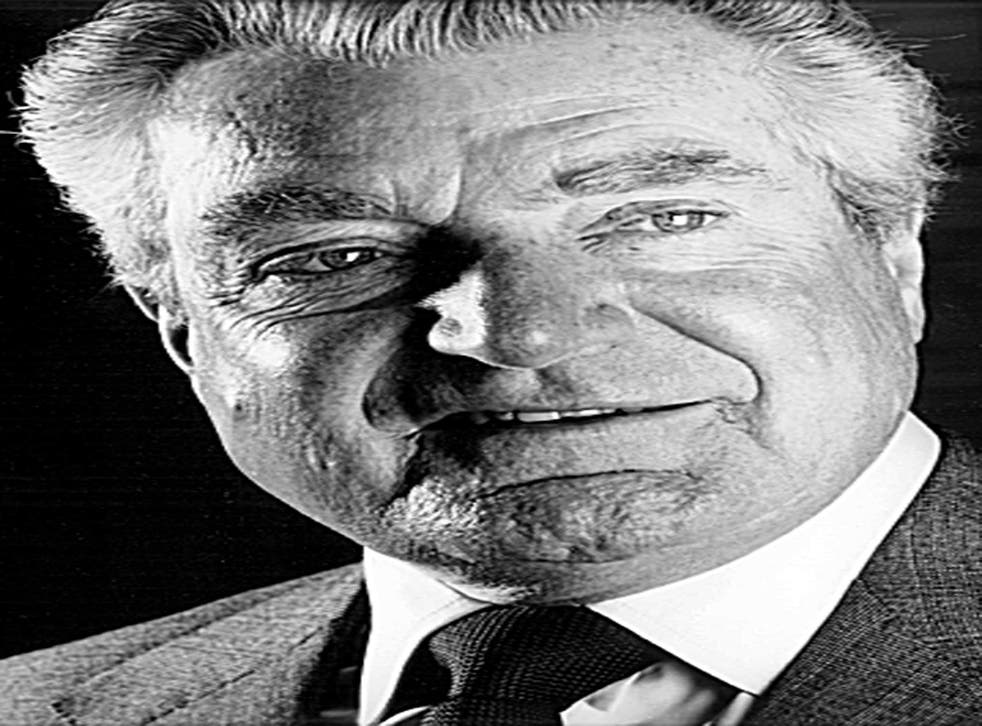 Sir Tom Cowie spent 45 years building up the business which became, to his disgust, "Arriva" buses, and after parting with it in 1993, set out to conquer the world again with a metal-importation warehousing enterprise set in his native Sunderland's old shipyards that now encompasses China and Singapore. Leadership fascinated him, and his judgment proved wrong only in an affair close to his heart, the fortunes of Sunderland football club, to which, while chairman from 1980-86 he disastrously appointed Lawrie McMenemy as manager. McMenemy left in 1987 and the Black Cats were relegated for the first time to the Third Division.
People who had the ability to lead, in his view, included Lord Louis Mountbatten, who he met in India as a wartime RAF conscript, and Margaret Thatcher, whose snatching of the Tory leadership from Edward Heath – "devoid of any natural spark" – gave him "joy unbounded". Recently he deplored the "Old Etonian takeover" of the Tory party under David Cameron, who, he believed, had no idea how ordinary people lived. He criticised Cameron for failing to support grammar schools, and having given the Tories £600,000, vowed they would get no more and switched his patronage to The Prince's Trust.
Thomas Cowie was born in Sunderland in 1922 to TSK Cowie, a motor-cycle repairer, and his wife Florence. At Tom's primary school some fellow pupils went barefoot. He passed his 11-plus and attended Bede Collegiate Boys' School, but begged to leave at 15 to get his hands on motorbikes and help run his father's business at 1 Matamba Street, a shop-front immortalised at Beamish Museum in County Durham.
That business closed when war broke out, and Tom, returning in 1946, ran a taxi service with a friend and two Austin cars then opened the old premises to start a second-hand motor-cycle business in 1948 as petrol rationing ended. He and two apprentices made a profit of £5,209 13s 7d in the first year. By 1952 he had a Newcastle branch, and in 1960 bought JR Alexander, the Edinburgh dealer. He set up Broadwood Finance, using hire purchase and property ventures, including huge showrooms, to survive in the bleak 1960s and '70s.
The boy who had watched his town's team take the FA Cup at Wembley in 1937 loved the thrill of winning. His delight in securing deal after deal as his business grew, such as snapping up Red Dragon Securities for the coveted certificate it possessed that he needed for a money-lender's licence, is recorded in Denise Robertson's Sir Tom Cowie: A True Entrepreneur (2004).
His suspicion that old British brand names such as BSA motorcycles could no longer compete, first with Vespas and Suzukis, and then with affordable foreign cars, crystallised when he visited Honda's factory in Japan in 1963. He was so impressed at how methods there outdid wooden trolleys and unco-operative workforces at home that he ordered his manager to get rid of all the motorcycles in stock: their day was over.
T Cowie Ltd was floated on 31 December 1964, and bought its first main car dealership (Vauxhall), the next year. Cowie's developed the leasing of fleet cars, and in 1979 acquired a London business with a division called Grey-Green Coaches, nucleus of the later public transport empire. By 1987, after acquiring Interleasing from the Hanger Group, 60 per cent of trading profits came from the company's finance division. By the time Cowie stood down as chairman after disagreements on the board in 1993, Cowie's employed 3,676 people and was worth £403.5 million.
The change of name to Arriva in 1997 displeased him: he described it as "mellifluous Europhile". The company, though, moved into Denmark and as far as Poland, to be sold to Deutsche Bahn in 2010.
Tom Cowie consoled himself with grouse-shooting, and on a shoot met Captain Nick Barker, formerly commander of HMS Endurance, the Sunderland-made ship that patrolled the Falkland Islands. Cowie bought and nurtured North European Marine Services, begun by Barker and an ex-Army officer, Charles Bucknall. With a penguin for its logo and warehouses on the site of Cowie's grandparents' house in North Moor Street, opposite Tom Cowie Campus at the University of Sunderland, it now bestrides the world.
Thomas Cowie, businessman: born Sunderland 9 September 1922; Chairman, T Cowie (Arriva), 1948-93, Life President 1993-2010; Chairman, Sunderland AFC 1980-86; OBE 1982; Kt 1992; married 1949, Lillas Hunnam (divorced 1972; one son, four daughters), 1975 Diana Evans (three daughters and two stepchildren); died Lanchester, County Durham 18 January 2012.
Register for free to continue reading
Registration is a free and easy way to support our truly independent journalism
By registering, you will also enjoy limited access to Premium articles, exclusive newsletters, commenting, and virtual events with our leading journalists
Already have an account? sign in
Join our new commenting forum
Join thought-provoking conversations, follow other Independent readers and see their replies