Sondra Locke: Actor whose career was overshadowed by her association with Clint Eastwood
While she did not regret meeting the 'Dirty Harry' star, doing so set her on a trajectory away from the promise of her early success
Lily Rose King
Monday 07 January 2019 13:30 Comments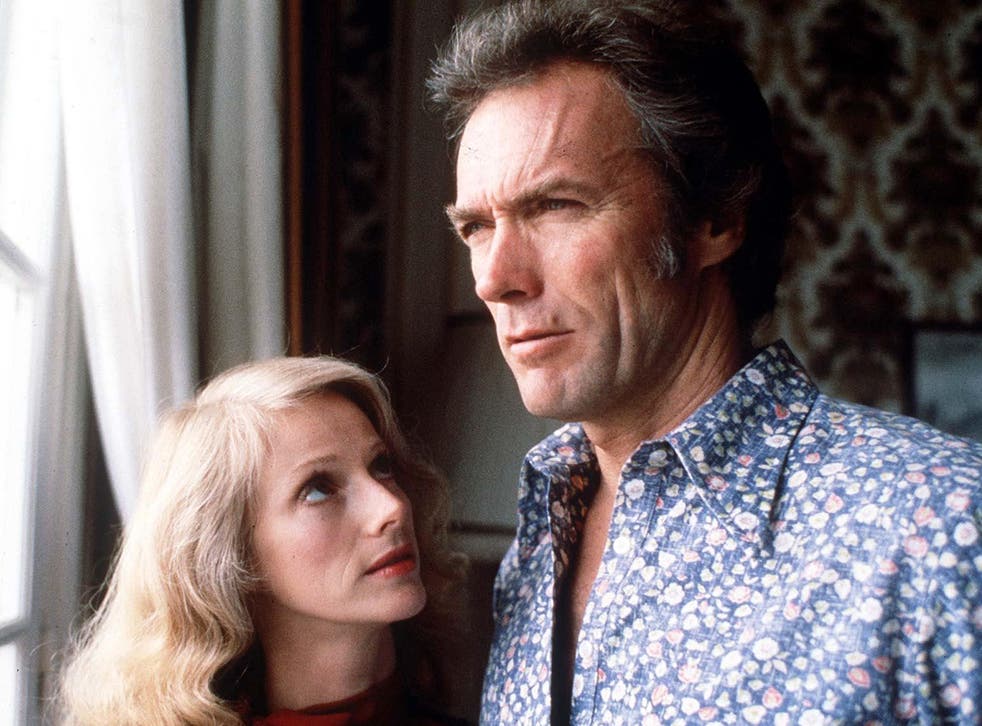 Sondra Locke's journey through the triumphs and tragedies of fame is a plot worthy of its own Hollywood film.
"There are times I wish I had only read it, and never lived it," she once said.
The actor, who has died aged 74, was the archetypal small-town wannabe who went to make it in Hollywood.
Inspired by the "magic window" of her local cinema, she went on to clinch her first role in 1968's The Heart is a Lonely Hunter – for which she gained an Oscar nomination.
But despite her success in acting and, later, directing, Locke never seemed to fit in with the glitz and glamour of Hollywood.
Her career was in no small part overshadowed by her relationship, both on screen and off, with Clint Eastwood.
She was born Sandra Louise Smith in Shelby, Tennessee, to Pauline Bayne, a factory worker and to Raymond Smith, a soldier, who left the family. Bayne married Alfred Locke, a carpenter, four years later.
Locke's 1997 autobiography, The Good, the Bad and the Very Ugly, tells the story of a young girl from a painfully normal neighbourhood in Tennessee who dreamed of becoming an actor, but came from a family that shunned creativity.
At school she was an outsider with few friends, finding comfort in the friendship of a boy called Gordon Anderson. The pair married in 1967, despite Anderson being openly gay, and remained lifelong friends – and never divorced.
Locked credited an argument with her mother, when she was 19, for spurring her on to leave home. "If you don't want to do exactly as I tell you, you can pack your bags, girl, and get outta here," she recalled.
Locke said in one interview: "These were words that had been said in so many different ways, but never out loud. And they were words that gave me the anger, the courage, and the initiative to go."
After winning a talent competition lead by Warner Brothers, Locke starred in The Heart is a Lonely Hunter, a film about a deaf man and the friendships he makes when moving to a small town.
Her sensitive performance as "Mick" gained Locke a nomination for the 1969 Academy Award category of best actress in a supporting role, and saw her go on to appear in films such as Cover Me Babe (1970) and Willard (1971).
In 1972 she spoke to Clint Eastwood about a role in his film Breezy. Despite turning her down for Kay Lenz – at 27 Locke was too old to play a 17-year-old, Eastwood remembered Locke's talent and in 1975 invited her to meet.
The pair clicked. She then was cast in 1976 film The Outlaw Josey Wales, the first of six movies the Locke would star in as Eastwood's sidekick. Others included Bronco Billy (1980) and Sudden Impact (1983).
The couple became inseparable and lived together for 13 years, although Eastwood was still married to his first wife, Maggie Johnson. Nine years into Eastwood's affair with Locke, who was 14 years his junior, he finally divorced Johnson.
Locke said: "I seemed to bring out the little boy in him. And although he loved me for my childlike nature, he brought out the woman in me."
Her very headstrong and independent demeanour, however, would prove to be her demise. Tired of playing second fiddle, she decided to make her own directorial debut.
Eastwood at first supported her ambitions, helping her with the rather odd film Ratboy (1986). However, multiple factors in their relationship, Locke's independence among them, contributed to a breakup that would see Eastwood emerge without criticism and Locke struggle with lawsuits against him.
On her directing, Locke said: "I understood it would be at the risk of our relationship. And when I did, that was the beginning of the end."
The end was particularly messy, with Eastwood kicking her out of their home.
Locke sued him for palimony. Halfway through the lawsuit Locke learned she had breast cancer and underwent a double mastectomy as well as chemotherapy. She settled out of court for a directing deal with Warner Bros, as well as a hefty sum – and the house she lived in with Eastwood.
Locke later filed another lawsuit for fraud after 30 projects were turned down by the company.
"My biggest misfortune, my greatest regret, is that I wish I'd cut my time with Clint in half," she said. "I wouldn't say I wish I never had the relationship, but I wish I'd found a way, I'd understood who he was, where it would end, five or six years earlier so I could have gotten on with things."
After the drama of court Locke never returned to directing, although her acting career made a small comeback with supporting roles in independent features such as The Prophet's Game (2000) and Clean and Narrow (2000), but neither secured a theatrical release.
Sondra Locke, actor, born 28 May 1944, died 3 November 2018
Register for free to continue reading
Registration is a free and easy way to support our truly independent journalism
By registering, you will also enjoy limited access to Premium articles, exclusive newsletters, commenting, and virtual events with our leading journalists
Already have an account? sign in
Join our new commenting forum
Join thought-provoking conversations, follow other Independent readers and see their replies