Sonny James: Singer best known for the No 1 'Young Love' who dominated the US country charts in the late 1960s
He made several films, including Second Fiddle To A Steel Guitar, Las Vegas Hillbillies (with Jayne Mansfield) and Hillbilly In A Haunted House (with Basil Rathbone and Lon Chaney Jr)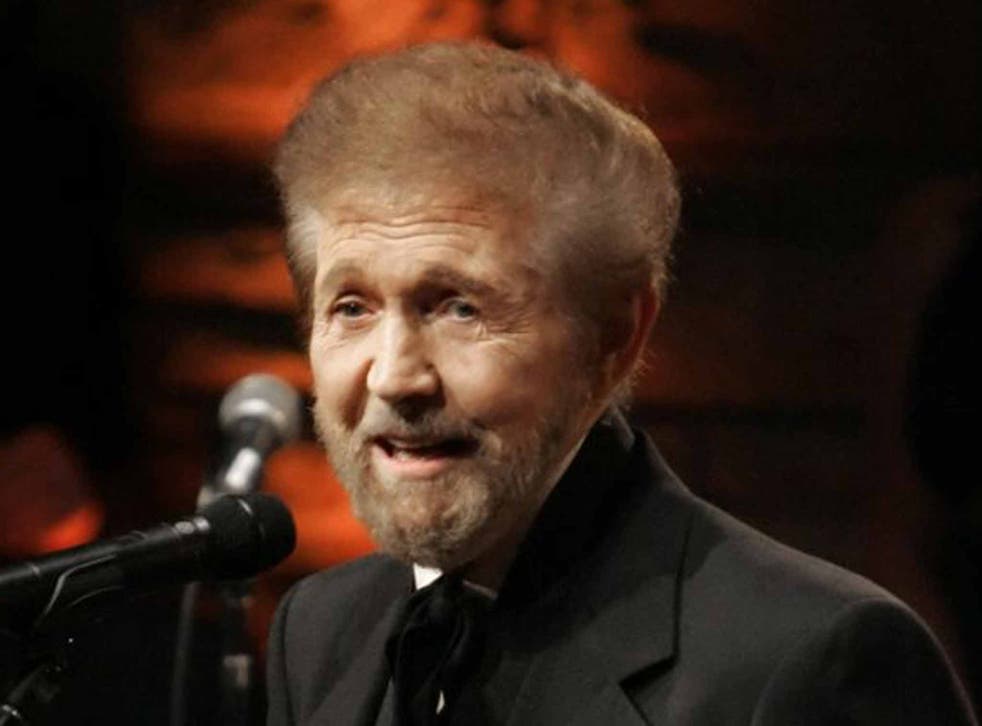 The country singer Sonny James recorded romantic ballads like "Young Love" and turned pop songs into country hits. Known as the "Southern Gentleman" because of his gentle demeanour, he was also a songwriter, guitarist and fiddler.
He started his music career with his family's band with his parents and his sister, Thelma. Before he reached high school he had already performed on country music radio shows. As he started his own musical career, the Capitol producer Ken Nelson suggested he use a combination of his nickname, "Sonny Boy", with his first name as his stage name.
In 1956 his biggest hit, "Young Love", sold 3m copies and reached No 1 on the US country and pop charts. A decade later, he began an impressive run on top of the country charts with 16 consecutive No 1s between 1967 and 1971. In the 1960s he made several films, including Second Fiddle To A Steel Guitar, Las Vegas Hillbillies (with Jayne Mansfield) and Hillbilly In A Haunted House (with Basil Rathbone and Lon Chaney Jr). He went on to produce Marie Osmond's first records, including her biggest country hit, "Paper Roses".
He also recorded some pioneering albums: 200 Years Of Country Music (1976) took more than a year to plan, research and record. Sonny James In Prison, In Person (1977) was recorded with inmates at the Tennessee State Prison, while The Astrodome Presents The Southern Gentlemen (1969) was the first live album recorded there. His "Little Bit South Of Saskatoon", which he wrote, was used as theme music for the Paul Newman ice hockey film, Slap Shot.
James Hugh Loden (Sonny James), singer and songwriter: born Hackleburg, Alabama 1 May 1928; married Doris; died 22 February 2016.
Join our new commenting forum
Join thought-provoking conversations, follow other Independent readers and see their replies