Sue Townsend obituary: Author whose hapless, brilliantly drawn teenage hero, Adrian Mole, made her the bestselling author of the 1980s
She received a number of awards in recognition of her literary achievements
Marcus Williamson
Friday 11 April 2014 19:03 Comments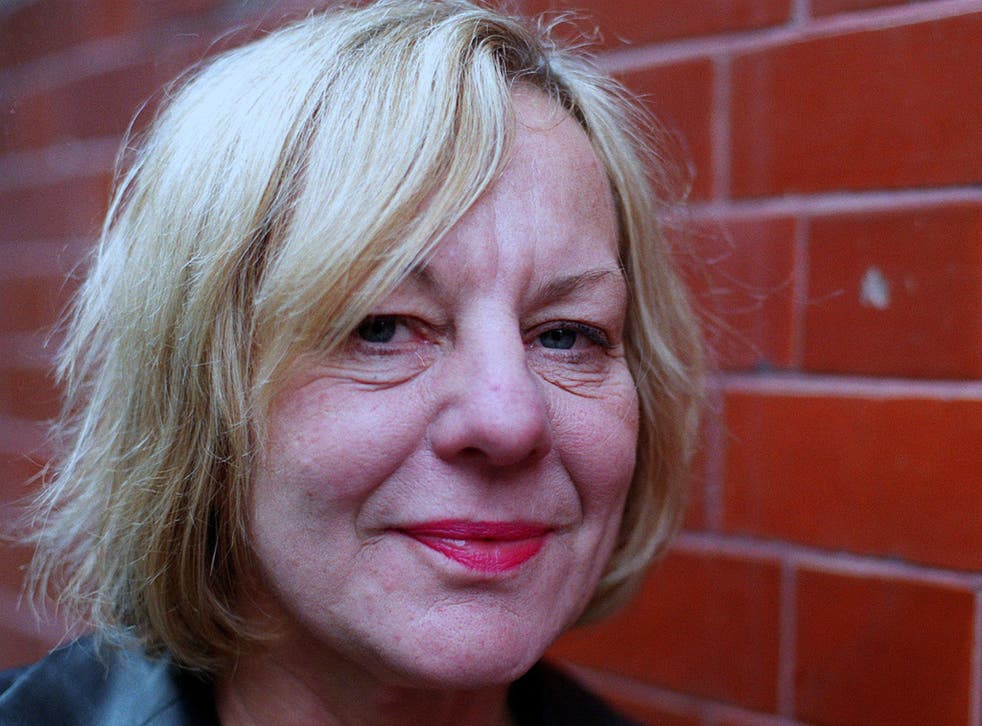 Sue Townsend was the author of The Secret Diary of Adrian Mole, aged 13¾, the humorous and hugely successful account of the life of a teenager growing up in the era of Margaret Thatcher. Through her insightful character depictions and hilarious monologue, she portrayed middle-class, suburban family life in the Eighties as seen through Mole's young but already world-weary eyes. The book, which sold two million copies in the first three years, and its first sequel, The Growing Pains of Adrian Mole (1984), made her the bestselling British author of the 1980s.
Townsend was born in 1946 in Leicester, the eldest of five sisters. Her father was a postman and her mother worked in a factory canteen. When, aged eight, she contracted mumps and had to stay at home, her mother went to a jumble sale and came back with a set of Just William books, which she devoured, and left her wanting to read more. She later said that Richmal Crompton's William character had provided the inspiration for Adrian Mole.
Townsend left South Wigston Girls' High School, aged 15, to pursue a series of unskilled jobs, and was married three years later. By the age of 25 she was divorced and living with her three young children, writing late into the night after her maternal duties were over. Her professional writing career was launched in 1979 with Womberang, a short comedy play set in the waiting room of a gynaecology clinic. The piece won a Thames Television Playwright Award two years later.
The Secret Diary of Adrian Mole, aged 13¾ (1982) had been conceived during the mid-1970s, and was first heard as a play on BBC Radio 4. However, it was as a book that it found great success, with teenagers and adults alike. Although set in the 1980s, its appeal remains in the simplicity of the diary format and the timelessness of its themes of family, of love and of politics. So, for example, on Valentine's Day, Mole writes in the diary, referring to his childhood sweetheart, "Pandora! / I adore ya. / I implore ye / Don't ignore me." or elsewhere, "8.45 a.m. My mother is in the hospital grounds smoking a cigarette. She is looking old and haggard. All the debauchery is catching up with her."
The series of seven sequels, which have sold over eight million copies to date, see Townsend follow Mole into adult life, through to his thirties and forties. Adrian Mole: The Cappuccino Years (2001) was adapted as a six-part TV series, starring Stephen Mangan, who made his acting breakthrough in the title role. Mangan described Townsend as "One of the warmest, funniest and wisest people I ever met... She was a hero of mine when I read the books as an adolescent – I was pretty much the same age as Adrian – but when I met her, I just fell in love with her..."
As a committed socialist, Townsend was highly critical of New Labour and its role in the Iraq War, commenting that, "I support the memory and the history of the Labour party and I consider that these lot are interlopers... I could still cry to think about 'shock and awe', to watch it on television and think, 'there are bombers and they're bombing children'."
She had already expressed her dismay in the writing of Adrian Mole and the Weapons of Mass Destruction (2004). The then MP, Chris Smith, said in reviewing the book that, "It's a refreshing change from the high politics of war-making that has been the consistent focus of our discourse over the past two years. It brings it all down to earth. And that, after all, is what Adrian Mole tends to do for us."
Townsend had become blind in 2001 through diabetes and had a stroke in December 2012, but continued writing. When asked last year at the Oxford Literary Festival how her books developed, she admitted that there was no advance plan: "I like the way that really good stories or really good scenes come from a tiny bit of dialogue that someone has said," she commented. "I don't think I'd like it if I planned it out. I prefer to get as near to life as possible. None of us know what is going to happen from one day to the next. Anything could happen."
As well as the Adrian Mole series, Townsend also wrote a number of plays and other novels, including The Queen and I (1992), which sees a republican party winning the general election and sending the Queen to live on a housing estate in the Midlands. As a reviewer noted, "No other author could imagine this so graphically, demolish the institution so wittily and yet leave the family with its human dignity intact."
She received a number of awards in recognition of her literary achievements, including FRSL (1993), James Joyce Award (2007), Distinguished Honorary Fellow of the University of Leicester (2008) and Honorary Freedom of Leicester (2009).
Louise Moore, publishing director at Michael Joseph, told The Independent: "Sue was a comic genius. I watched her write many times and I don't use those words lightly. Her precision, clarity and sentence structure were simply perfect – and that is why her words ring so true and are so very, very funny. She was also a human of the very highest calibre. I loved her dearly, as did most people who were lucky enough to encounter her in their lives. Her voice will stay with us all."
Sue Townsend, writer and playwright: born Leicester 2 April 1946; married twice (two sons, two daughters); FRSL 1993; died Leicester 10 April 2014.
Register for free to continue reading
Registration is a free and easy way to support our truly independent journalism
By registering, you will also enjoy limited access to Premium articles, exclusive newsletters, commenting, and virtual events with our leading journalists
Already have an account? sign in
Register for free to continue reading
Registration is a free and easy way to support our truly independent journalism
By registering, you will also enjoy limited access to Premium articles, exclusive newsletters, commenting, and virtual events with our leading journalists
Already have an account? sign in
Join our new commenting forum
Join thought-provoking conversations, follow other Independent readers and see their replies