Sushil Koirala: Former prime minister of Nepal who helped bring in a new constitution intended to unify a troubled country
Koirala spent his life in politics fighting for democracy in Nepal and led protests in 2006 that ended a centuries-old monarchy and turned Nepal into a republic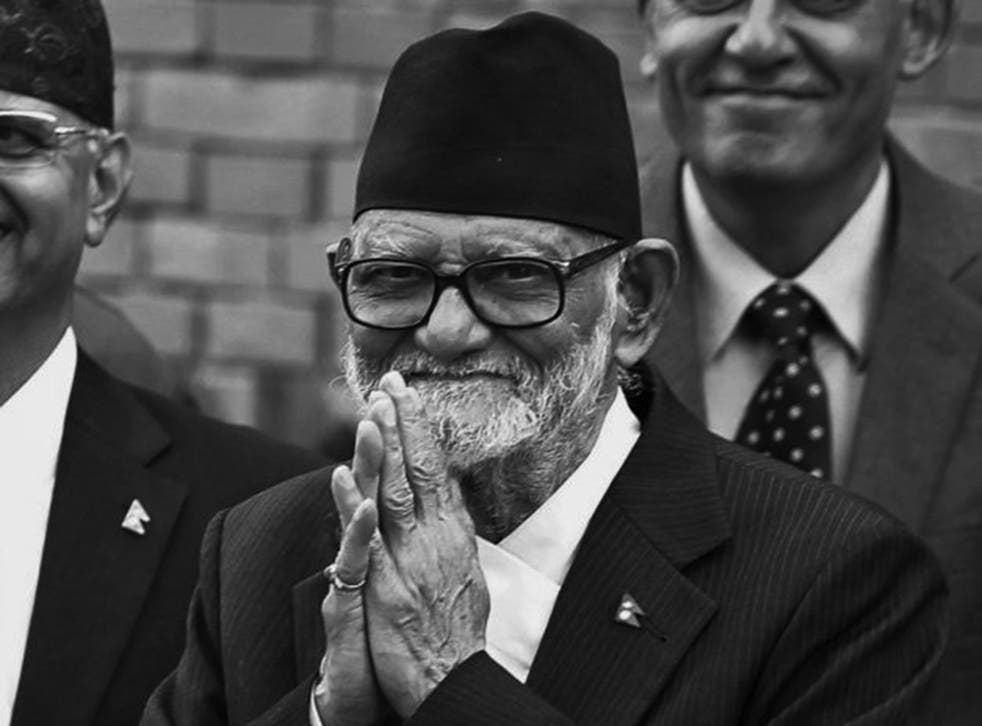 Sushil Koirala was a former Nepalese prime minister and leader of the nation's largest political party who played a key role in the adoption of his county's controversial new constitution last September.
The charter was intended to assist in Nepal's transition from a Hindu monarchy to a republic, and to help unify the country after a 10-year Maoist insurgency that ended in 2006. After ethnic Madhesis blocked border points with India and imposed a general strike in southern Nepal to protest against the constitution, which they and other minorities felt ill-served by, Koirala attempted to resolve the issue by negotiating with the protesters.
Notable deaths in 2016

Show all 42
Koirala spent his life in politics fighting for democracy in Nepal and led protests in 2006 that ended a centuries-old monarchy and turned Nepal into a republic. His politics meant he was always in trouble with the country's kings, who had barred political parties since the 1960s, and he was jailed for at least six years, including three years in prison in India for his involvement in the first plane hijacking in Nepal's history. He also spent 15 years in exile in India because of his opposition to the no-party system imposed by the kings.
He was born in 1939 in Biratnagar, the second biggest city in Nepal, and entered politics in 1954, inspired by the social-democratic ideals of the Nepali Congress party. He was elected Prime Minister of Nepal by the parliament in February 2014.
He never married and was living in his nephew's house in Kathmandu when he died of pneumonia, having been diagnosed with lung cancer some time ago.
Sushil Koirala, politician: born Biratnagar, Morang, Nepal 12 August 1939; died Kathmandu 9 February 2016.
Join our new commenting forum
Join thought-provoking conversations, follow other Independent readers and see their replies