Suzan Farmer: actress and Hammer scream queen who livened up a series of movies
She starred opposite the likes of Christopher Lee and Oliver Reed and in some low-budget but fondly remembered 1960s pictures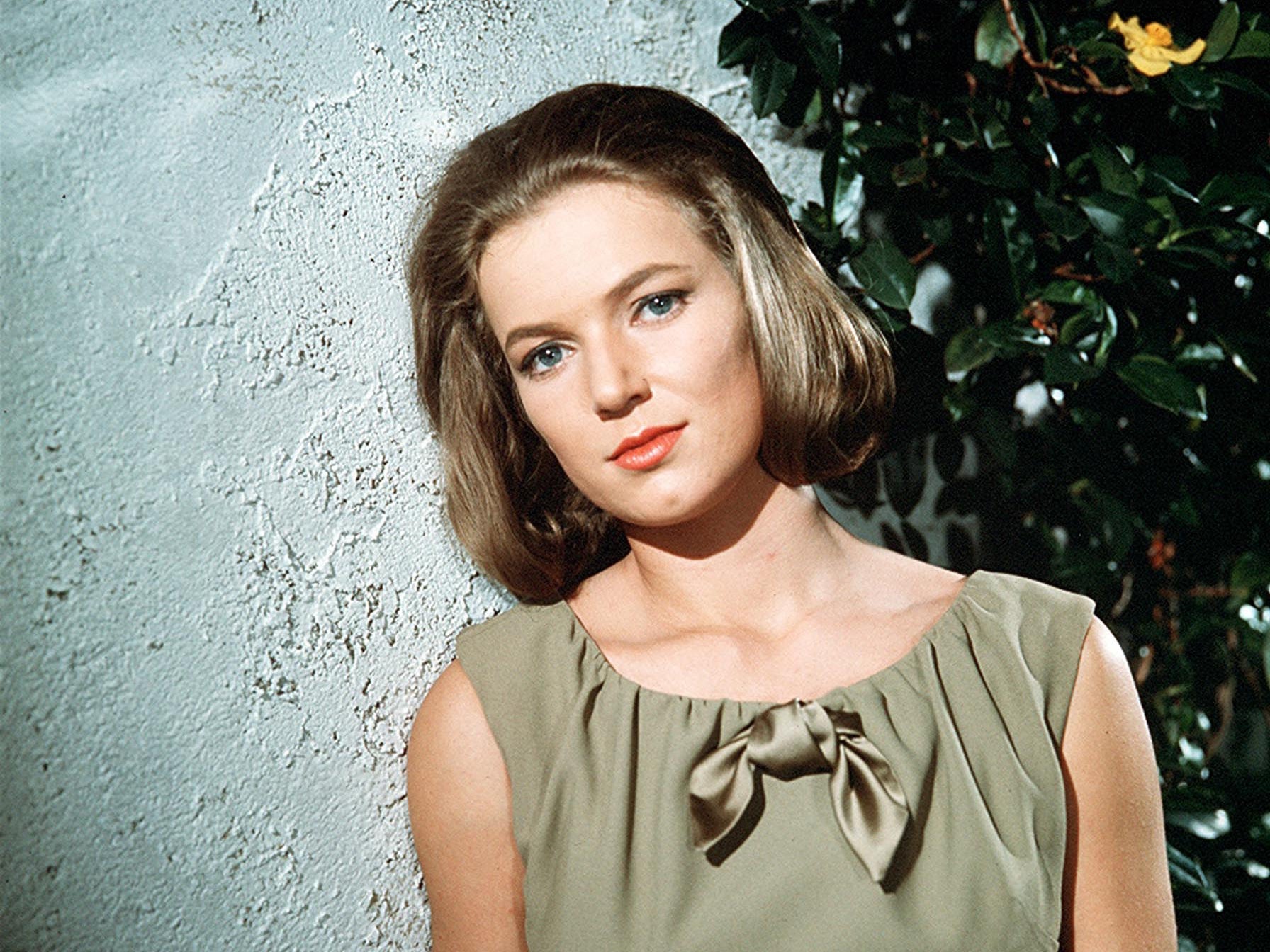 Hammer horror films featured Gothic settings, memorable "monsters" such as Dracula and a series of nubile leading ladies. Suzan Farmer was one such scream queen in two of Hammer's 1960s movies after practising the skill in two others outside its horror repertoire.
Stephen Griffin, author of Hammer Glamour, noted that the company had breathed new life into the horror genre with two new ingredients, "colour and crumpet", when in 1957 it began producing dozens of low-budget films.
Farmer, who has died of cancer aged 75, made her Hammer début in The Scarlet Blade (1963), a swashbuckling adventure set in the English Civil War and starring Lionel Jeffries and Oliver Reed as Roundheads capturing Charles I. The scream came when her character, Constance Beverley, is led away by Cromwell's troops.
A year later, with the same outdoor sets, Farmer was in another period adventure, The Devil-Ship Pirates, featuring a damaged vessel from the Spanish Armada terrorising an English village whose residents are unaware that their captors have already been defeated. The film, with Farmer playing a local lord's daughter, starred Christopher Lee, who also featured in her two horror films for Hammer.
She was given more to do as Diana Kent, Francis Matthews's young bride, in Dracula: Prince of Darkness (1966), which represented the heyday of Hammer's almost 20-year reign producing horror movies.
After surviving kidnap by Lee's vampire and an attack from her husband's vampirised sister-in-law, Diana takes a shotgun and shoots a hole in the castle moat's ice, causing Dracula to fall through. Then, in Rasputin: The Mad Monk (1966), Farmer played Matthews' sister, used to lure Lee's Russian peasant-mystic to his death.
Sandwiched between these productions was Farmer's appearance as Boris Karloff's "damsel in distress" daughter prevented from seeing her fiancé in Die, Monster, Die! (1965), from another horror producer, Alta Vista. Later, on TV in 1978, Farmer had a month-long stint in Coronation Street as Sally Robson, a divorced chiropodist who briefly dated Ken Barlow.
Farmer was born in Maidstone, Kent, to David, a metals trader, and Eleanor (née Best). The family moved to Bray, Berkshire – coincidentally, the home of Hammer's studios – when she was five and her father died of a brain haemorrhage two years later. While boarding at Elmslie School, Maidenhead, she won elocution competitions at local festivals. She left school at 14 to act and made her film début in The Supreme Secret (1957). Between early screen appearances, she trained at Central School of Speech and Drama.
Farmer married Ian McShane in 1964, two years after appearing with him in the student drama The Wild and the Willing, but divorce followed in 1968. Her other film roles included a nurse in the comedy Doctor in Clover (1966) and the wife of Ralph Bates as the tormented son wreaking revenge on his mother in the psychological thriller Persecution (1973).
After her Hammer films failed to catapult her to A-list stardom, Farmer took mostly one-off character roles on television. On stage, she appeared alongside Peggy Ashcroft in Lloyd George Knew My Father (Savoy Theatre, 1972).
The actress was only 38 when her career ended and she spent the rest of her life as a recluse, blighted by alcoholism, depression and broken relationships. She eventually managed to give up drinking.
In 2014, her brother Michael, a City financier, told the House of Lords in his maiden speech as a Conservative life peer that their parents had both been alcoholics and he and his sister "experienced the poverty, neglect and shame that are such potent drivers of social exclusion".
Suzan Maxine Farmer, actress, born 16 June 1942, died 17 September 2017
Join our commenting forum
Join thought-provoking conversations, follow other Independent readers and see their replies