Sybil Jason: Child actor who became Warner Bros' riposte to the phenomenal success of Shirley Temple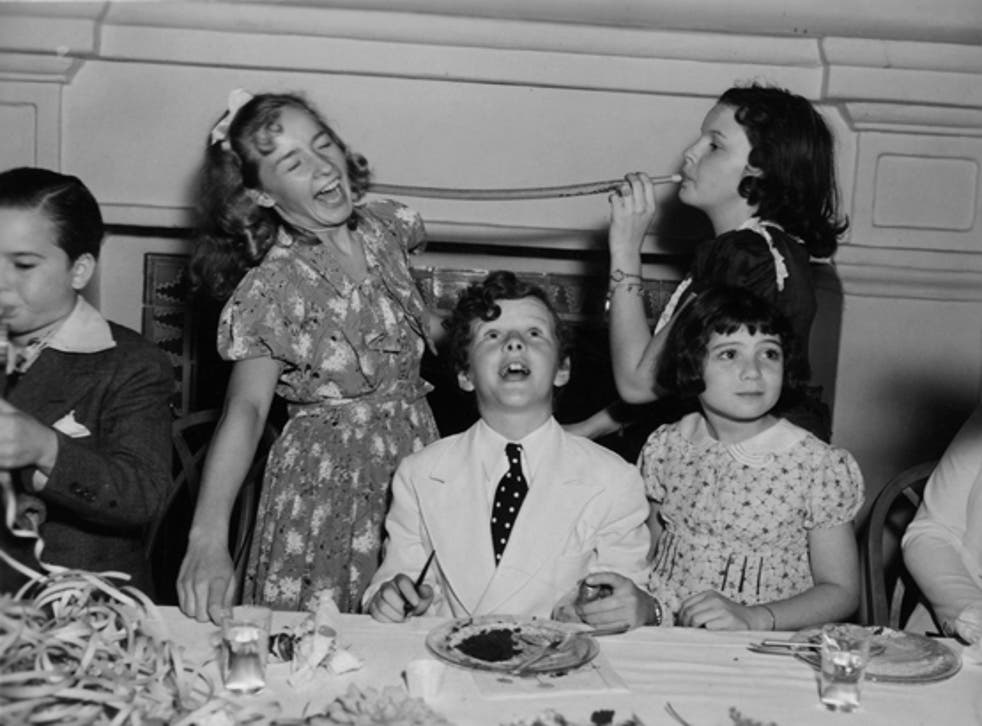 Singer, dancer, actress and mimic, Sybil Jason was a multi-talented child star who was given a contract by Warner Bros.
in the mid-Thirties in the hope that she might appeal to the audiences who were flocking to the films of Shirley Temple, who had proved a phenomenal success for the Fox studio, becoming Hollywood's top box-office attraction.
Jason did not become a major star, but acquired a following with her performances in such films as Little Big Shot (1935) and the Al Jolson vehicle, The Singing Kid (1936). Ironically, she ended her film career with two films at Fox supporting Temple, notably The Little Princess (1939), her best remembered role in which she played the Cockney scullery maid who shares with the beleaguered Temple the riches of food and furnishings that mysteriously appear in the squalid attic to which Temple has been banished by the wicked seminary head. (Jason learned Cockney speech by repeatedly watching Wendy Hiller's performance in the film Pygmalion.)
The second Temple film, The Blue Bird (1940), featured Jason as a cripple, but she later said that Temple's mother made the studio cut most of the scene in which she recovers her ability to walk because she felt it overshadowed the star. Temple and Jason got along very well, however, and became lifelong friends.
The youngest of four children ("I believe I was an 'oops' baby," she confessed, "since my two sisters and brother were 15, 13 and 11."), she was born Sybil Jacobson in Cape Town, South Africa in 1927 and, due to her mother's weak health, she was virtually raised by her eldest sister, Anita. When 18 months old, she was able to pick out tunes on the piano after hearing them on the radio. Lessons in singing and dancing revealed a flair for both, to which she added a gift for mimicry, soon becoming famous for her lampoons of Mae West, Greta Garbo and her show-stopper, Maurice Chevalier.
Although she successfully toured in South Africa, and was featured on the cover of Outspan magazine, her parents thought she would have greater success in England, where her uncle Harry Jacobson was a pianist in the Savoy's Mayfair Orchestra and accompanist to star singers. She was living with her grandparents in the UK when Jacobson brought home two of his friends, Gracie Fields and Frances Day, to see his little niece perform. They shared his enthusiasm, and recommended Jason to impresario André Charlot, who was about to stage a star-laden benefit at the London Palladium. He gave Jason a spot in the show, and her success led to a tour of the top music halls.
She made her screen debut when Fields's actor husband, Archie Pitt, told his wife that the film he was shooting, Barnacle Bill (1935), needed a girl for one day's work. Fields recommended Jason, who was so impressive playing Pitt's daughter that extra scenes were written for her. She then appeared in her first musical, Marcel Varnel's Dance Band (1935), in which she performed a number while walking through a train entertaining members of a band – a very similar staging to that for Shirley Temple's rendition of "On the Good Ship Lollipop" as she strolled down an aeroplane aisle in the previous year's Bright Eyes.
The earlier concert for Charlot in which Jason appeared had been filmed by Warner's London studio, and when production chief Irwin Asher saw it, he sent a copy to Jack Warner in Hollywood. Warner's cabled reply stated simply, "Sign her" and, recalled Jason, "With those words I became Warner Bros.' first child star under a long-term contract."
She sailed to the US on the Île de France with her sister and uncle, now her legal guardians, to an experience she described as "like walking into a fairytale book and becoming one of its characters." She was immediately given the starring role in Little Big Shot (1935) as a moppet with whom two con-men are stuck after her father dies. Though blatantly similar to Temple's Little Miss Marker, it had Michael Curtiz as director and a sterling cast and crew. It was a fine showcase for Jason and both audiences and critics responded positively.
Jason next played the daughter of Kay Francis in the hit melodrama I Found Stella Parrish (1935), prior to playing her finest role at Warners, as the niece of Al Jolson's sweetheart in The Singing Kid (1936), in which she duetted with Jolson on the Harold Arlen/E.Y. Harburg song, "You're the Cure for What Ails Me", and received splendid reviews.
The same year, she made an album for Decca of six children's songs with Victor Young and His Orchestra, and starred in a lavish colour short, The Changing of the Guard, which featured dream sequences and a visit to Buckingham Palace. It was the first of four Vitaphone shorts she made in Technicolor. The studio probably damaged her career, though, by adhering too slavishly to the Temple pattern, notably after Temple made Captain January (1936) with Guy Kibbee, and Warners immediately cast Jason in The Captain's Kid (1936), also co-starring Kibbee. She was Humphrey Bogart's lame daughter in The Great O'Malley (1937), and played Kay Francis's daughter a second time in Comet Over Broadway (1938). On the film's completion, the contracts of Francis and Jason were both terminated.
After making Woman Doctor (1939) for Republic, Jason was signed by Fox and made her two films with Temple. She was on a publicity tour in South Africa when the Second World War broke out, and she remained there to entertain troops and tour with the USO. She later performed on stage in the US, but after marrying the writer Anthony Drake in 1947 and having a daughter she retired from show business, though she later wrote two musicals, Garden Party and Garage Sale. Her marriage lasted 58 years, until Drake's death in 2006.
Sybil Jason, child actor: born Cape Town, South Africa 23 November 1927; married 1947 Anthony Drake (died 2006, one daughter); died Northridge, California 23 August 2011.
Register for free to continue reading
Registration is a free and easy way to support our truly independent journalism
By registering, you will also enjoy limited access to Premium articles, exclusive newsletters, commenting, and virtual events with our leading journalists
Already have an account? sign in
Register for free to continue reading
Registration is a free and easy way to support our truly independent journalism
By registering, you will also enjoy limited access to Premium articles, exclusive newsletters, commenting, and virtual events with our leading journalists
Already have an account? sign in
Join our new commenting forum
Join thought-provoking conversations, follow other Independent readers and see their replies