Sybil Stockdale: Military wife who became a campaigner against the torture of US prisoners of war
Stockdale's husband survived seven years of abuse as the highest-ranking US Navy officer to be held captive in Vietnam
Wednesday 21 October 2015 23:52 Comments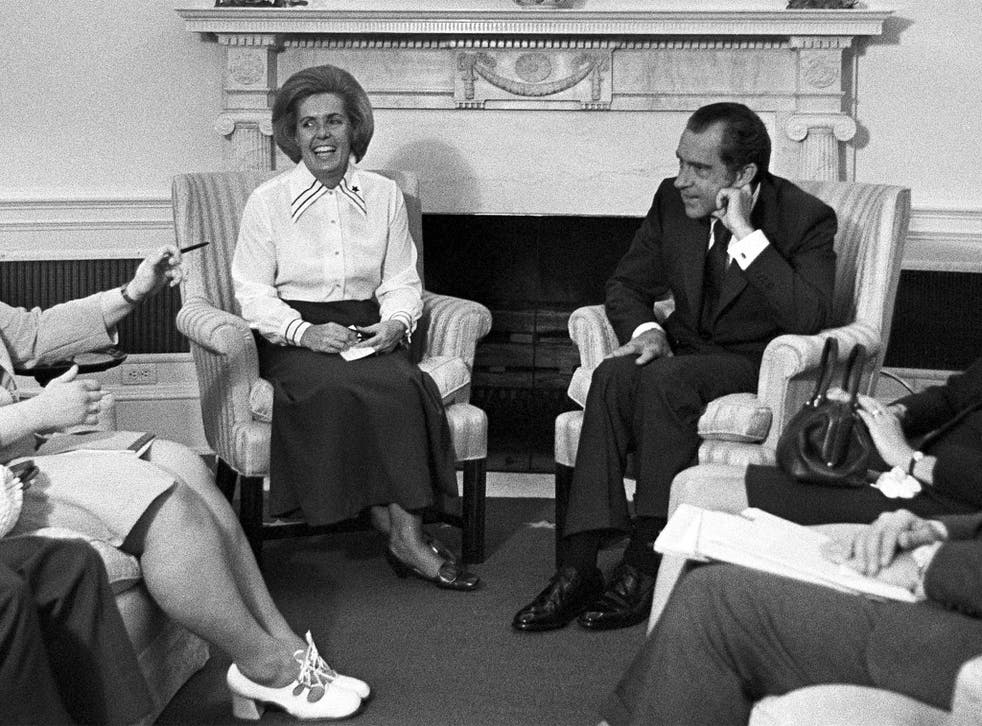 Sybil Stockdale dedicated years of her life toward ending the torture of US prisoners of war in Vietnam after her husband, the future Navy vice admiral and 1992 vice-presidential candidate James Stockdale, was taken prisoner when his plane was shot down in 1965. He survived more than seven years of abuse as the highest-ranking US Navy officer to be held captive in Vietnam.
The US government discouraged military wives from speaking up about the mistreatment of POWs, but Stockdale organised military wives who demanded that the US government put pressure on North Vietnam to abide by the Geneva Conventions. She helped found the National League of Families of American Prisoners and Missing in Southeast Asia, and served as the organisation's first national co-ordinator. She also appeared on national television, met President Nixon regularly and confronted a North Vietnamese delegation at the Paris peace talks. She also worked closely with the CIA to write encoded letters to her husband, who was tortured by his captors.
The military credited Stockdale with helping to secure the safe return of her husband and other POWs in 1973. James Stockdale, then a commander, disfigured himself so he could not be used in propaganda films, for which he received the US Medal of Honor in 1976. Senator John McCain was a fellow POW in the Hoa Lo Prison in Hanoi with Stockdale. "Sybil's selfless service and sacrifice fighting for American prisoners of war, those missing in action, and many who are still unaccounted for has left an indelible mark on this nation," he said.
She was born in 1924 and grew up in Connecticut. She was a 1946 religion graduate of Mount Holyoke College in Massachusetts, and received a master's degree in education from Stanford University while raising her family.
She married James Stockdale in 1947. They co-wrote the 1984 book In Love & War: The Story of a Family's Ordeal and Sacrifice During the Vietnam Years, still widely read by military spouses. In 1992 James Stockdale ran as the vice-presidential candidate with Ross Perot.
Until the end of her life, Stockdale continued to meet monthly at her home in Coronado, California with the wives of POWs and those missing in action.
JULIE WATSON
Sybil Elizabeth Bailey, campaigner: born 25 November 1924; married James Stockdale (died 2005; two sons, and one son deceased); died 10 October 2015.
Register for free to continue reading
Registration is a free and easy way to support our truly independent journalism
By registering, you will also enjoy limited access to Premium articles, exclusive newsletters, commenting, and virtual events with our leading journalists
Already have an account? sign in
Join our new commenting forum
Join thought-provoking conversations, follow other Independent readers and see their replies