Tania Mallet: The Blackpool Bond girl who shunned Hollywood
She starred opposite Sean Connery in 'Goldfinger' but soon after returned to her lucrative career as a model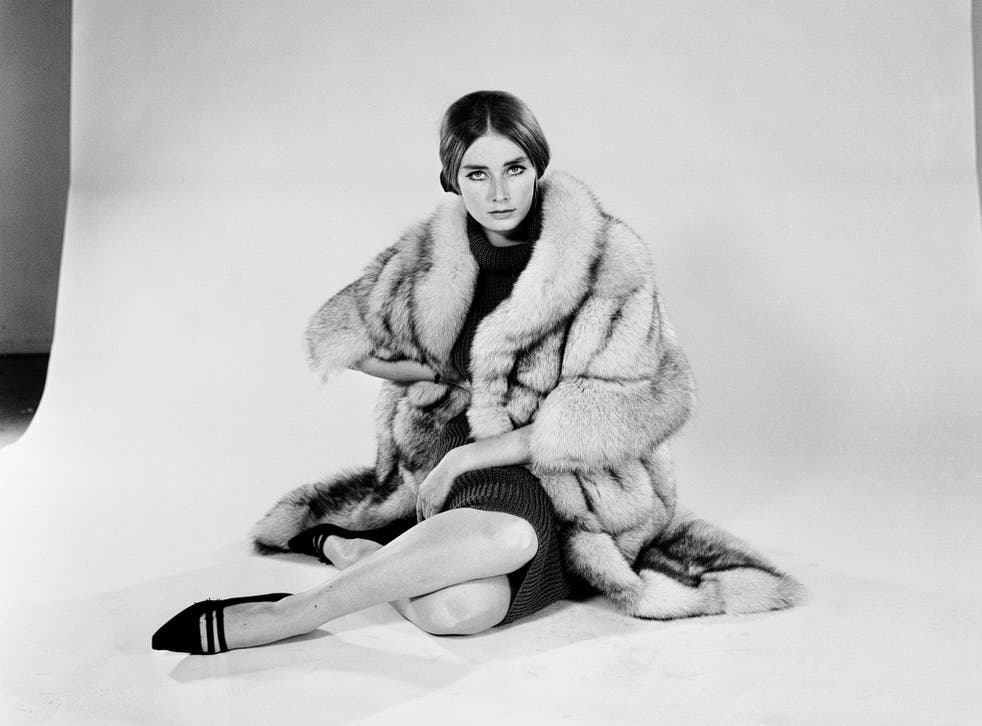 "If you're only going to make one movie in life, then why not Goldfinger?" asked Tania Mallet, the model turned actress, who did exactly that. She rose to international fame as Bond girl Tilly Masterson, whose quest for vengeance after the gold-painted death of her sister, Goldfinger's secretary, was cut short by his henchman Odd Job's bowler hat. She didn't even get to kiss Bond.
Mallet, who has died aged 77, was born Tatiana Mallet in Blackpool to Henry Mallet, a car salesman, and Olga Mironoff, a chorus girl with a colourful family history. Mallet's maternal grandfather, Pyotr Mironov, was a colonel in the Imperial Russian army. When the Russian Revolution took hold, Mironov was in London negotiating an arms deal. He chose to stay in the United Kingdom and work as a taxi driver rather than risk going back to Moscow.
Mallet followed in her mother's footsteps when she joined the Lucie Clayton Charm Academy at the age of 16. Aged 20, she appeared in Michael Winner's documentary Girls, Girls, Girls, which recreated her move to London in search of fame.
Mallet was already a successful model, with a number of Vogue covers under her belt, when she was invited by Albert "Cubby" Broccoli to be a Bond girl opposite Sean Connery in 1964's Goldfinger. It wasn't the first time Mallet had been considered for a Bond role. In 1957, she auditioned to play Tatiana Romanova in From Russia With Love. She lost out only because she couldn't master the accent, though ironically, Daniela Bianchi, who did get the part, ended up having to be dubbed.
While Mallet's appearance as Tilly Masterson made a lasting impression on worldwide audiences, the low-paying role put paid to her acting ambitions as surely as Odd Job's steel-rimmed bowler finished off her character. In an interview on the MI6 fan site, Mallet complained: "The restrictions placed on me for the duration of the filming grated, were dreadful and I could not anticipate living my life like that. For instance, being forbidden to ride in case I had an accident… Apart from that, the money was dreadful. Originally I was offered £50 per week which I managed to push up to £150, but even so I earned more than that in a day modelling, so the six months I worked or was retained to work on Goldfinger were a real sacrifice."
Feminists denounced, then embraced, Bond girls

Show all 7
As a result, unlike her first cousin Dame Helen Mirren, Mallet ignored the call of Hollywood and returned instead to modelling. Mallet had good reason. In Mirren's 2007 autobiography, In The Frame: My Life In Words and Pictures, she described her cousin as a "loyal and generous" person and revealed that Mallet used the money she made as a model to pay for her brother's education. Mallet also supported her mother whose second husband, property developer and con man George Dawson, spent three years in prison for fraud.
After Goldfinger, Mallet's only other screen appearances were a small part in an episode of The New Avengers and a spot on Call My Bluff. She married her second husband, management consultant Simon Radcliffe in 1976. They lived a quiet family life in Sussex and Kent with Radcliffe's children from his previous marriage. Mallet bred dogs and occasionally appeared at James Bond conventions. She took part in the franchise's 50th anniversary celebrations in 2012. Her husband predeceased her in 2016.
Tania Mallet, model and actress, born 19 May 1941, died 30 March 2019
Join our new commenting forum
Join thought-provoking conversations, follow other Independent readers and see their replies