Terry Hands: Artistic director who brought bold production ideas to the RSC
He was also a founder of the Liverpool Everyman Theatre and rescued Theatr Clwyd from the threat of closure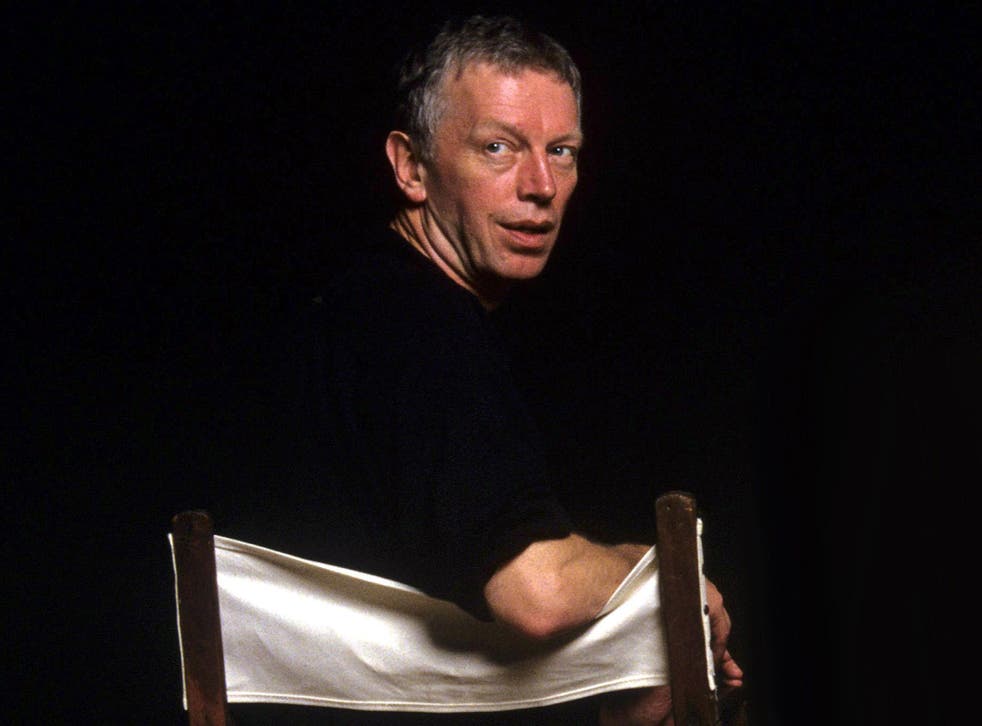 Terry Hands, who has died aged 79, was a stage director who for 20 years worked in the shadows of theatrical luminaries Peter Hall and Trevor Nunn at the Royal Shakespeare Company before taking over as artistic director in 1986.
He was also a major force in regional theatre, co-founding the Liverpool Everyman Theatre and revitalising Theatre Clwyd, outside Mold, in Flintshire.
At the RSC, his finest achievement was directing Shakespeare's seven-play histories cycle featuring all the Plantagenet kings from Richard II to Richard III, via Henry IV, V and VI , at both the Royal Shakespeare Theatre, Stratford-upon-Avon, and the Barbican, London, between 1975 and 1981, with each presented in its entirety and in the visually exciting style for which Hands became known.
It established his creative partnership with Alan Howard – who acted all the monarchs but Henry IV – and the relationship continued through triumphs such as Coriolanus (1977-78), a theatrical spectacle played out with two huge doors swinging on hinges above a dark stage.
This also extended to the pair's private lives. At one time, both were new fathers sharing a flat and employing nannies while ensuring the RSC show went on.
Hands forged other notable working partnerships with Derek Jacobi and Sinead Cusack in both Cyrano de Bergerac, winning him Olivier and Critics' Circle Awards as best director, and Much Ado About Nothing, both performed in Stratford and London (1983-4), and on Broadway (1984-85); Ben Kingsley in the title role and David Suchet as Iago in Othello (Stratford, 1985, and Barbican, 1986), performed on "Ralph Koltai's Star Wars set with its back wall of two massive black plastic rectangles, both reflective and transparent, each outlined by frames of bending light", according to one reviewer; and Antony Sher, who regarded the director as his mentor, most dramatically in the title roles of Peter Flannery's play Singer (Swan Theatre, Stratford, 1989, and both the Pit and Barbican, London, 1990) and Christopher Marlowe's Tamburlaine (Swan and Barbican, 1992).
Terence David Hands was born in Aldershot, Hampshire, in 1941 to Luise (nee Kohler) and Joseph Hands, a career soldier. On leaving Woking Grammar School, he graduated in English from Birmingham University, then trained as an actor at Rada (1962-64).
He then stepped behind the scenes to found the Everyman Theatre with two friends from Birmingham, Martin Jenkins and Peter James. After it opened in a former Liverpool chapel and cinema in 1964, Hands acted in Henry IV, Part I (1964-65) but soon concentrated on directing.
His production of TS Eliot's Murder in the Cathedral (1964-65), with a cast that included John McEnery, brought him wider attention and, in 1966, he joined the RSC's touring Theatregoround group, directing plays by Anton Chekhov, Harold Pinter, Dylan Thomas and others.
In 1968, when Trevor Nunn succeeded Peter Hall as artistic director, Hands became an associate director in charge of operations at the Aldwych, in London, although his first work with the main company was in Stratford, directing The Merry Wives of Windsor (1968), starring Ian Richardson as Mr Ford.
Ten years later, Hands was appointed joint artistic director, taking over the job with sole control when Nunn left in 1986.
On stage, he succeeded in mounting big, bold productions such as his ethereal, other-worldly version of The Winter's Tale (Stratford, 1986), starring Jeremy Irons as Leontes, with nursery furniture and a large mirror reflecting both actors and the audience, and his own lighting design.
However, he was less successful off stage as an administrator. Faced with cuts to the RSC's Arts Council grant, Hands added more performances across six theatres. This led to accusations that quality was being diluted, and his decision to stage the musical Carrie on Broadway in 1988 was disastrous, with the show closing after five performances.
He left the RSC in 1991, although remained as an advisory director for a further 10 years.
In 1997, he was appointed artistic director of Theatr Clwyd, Flintshire. He rescued it from threatened closure, this time managing to combine bold programming – at its home venue and on tour across Wales – with finding new revenue sources.
One highlight of his time directing there was a 2008 production of Macbeth, starring Owen Teale, that began with a sudden, loud clap of thunder followed by choking smoke and beams of light.
A lowlight was King Lear (2001), when Hands cast his unpredictable former RSC colleague Nicol Williamson in the title role. The actor's performance was chaotic and Hands cancelled the second-night show after Williamson partied too hard following the first one.
Another unhappy experience on Broadway came when Hands took time out from Wales to direct Kelsey Grammer in Macbeth (Music Box Theatre, 2000), a melodramatic staging that finished after just 13 performances.
Hands' last production before retiring in 2015 was an acclaimed revival of Hamlet. He was made CBE in 2007.
Hands's two marriages, to soprano Josephine Barstow (1964-67) and actor Ludmila Mikael (1974-80), both ended in divorce. He is survived by his third wife, director Emma Lucia, whom he married in 2002, Marina Hands, the actor daughter of his second marriage, and the two sons from his relationship with actor-dancer Julia Lintott (1988-96).
Terry Hands, theatre director, born 9 January 1941, died 4 February 2020
Register for free to continue reading
Registration is a free and easy way to support our truly independent journalism
By registering, you will also enjoy limited access to Premium articles, exclusive newsletters, commenting, and virtual events with our leading journalists
Already have an account? sign in
Register for free to continue reading
Registration is a free and easy way to support our truly independent journalism
By registering, you will also enjoy limited access to Premium articles, exclusive newsletters, commenting, and virtual events with our leading journalists
Already have an account? sign in
Join our new commenting forum
Join thought-provoking conversations, follow other Independent readers and see their replies