Tony Garnett: Film and TV producer who pioneered social realism on the screen
Garnett collaborated with director Ken Loach on classics such as 'Cathy Come Home' and 'Kes', and enjoyed great success later with shows including 'Between the Lines' and 'Ballykissangel'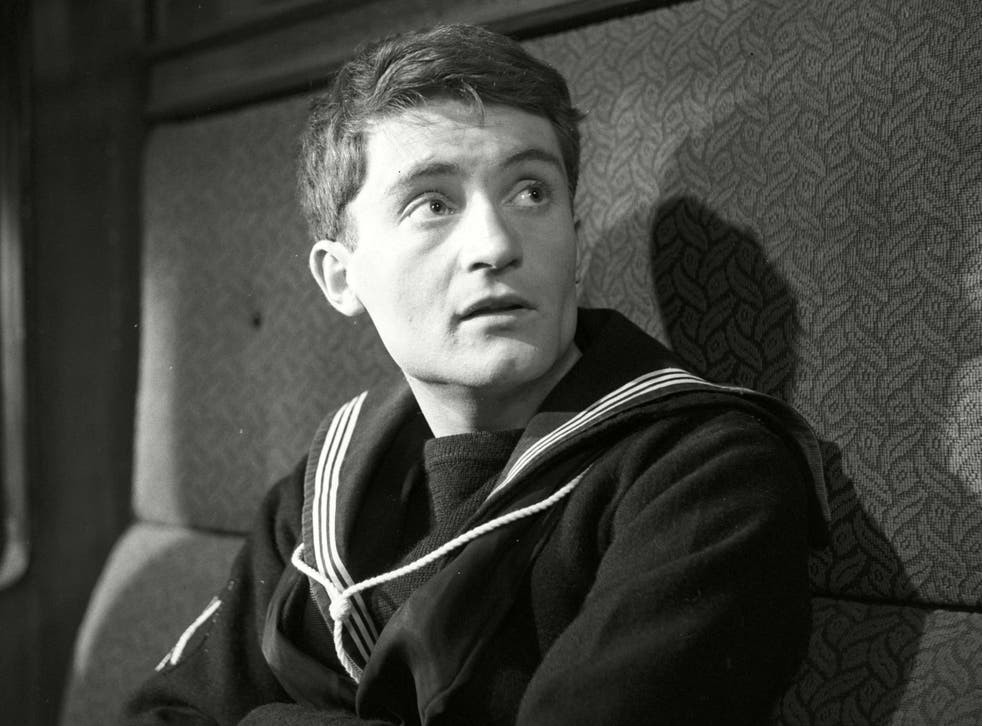 Tony Garnett, who has died aged 83, was a revolutionary force in UK TV and film, producing dramas that would be controversial, dramatically brilliant and – especially with his later work – engaging, entertaining and popular. Amongst his best known works are Up the Junction, Cathy Come Home, The Price of Coal, Days of Hope, Scrubbers, Cardiac Arrest, Between the Lines, Ballykissangel and This Life.
Garnett's earlier productions were largely social realist, one-off dramas focused on the struggles of ordinary working-class families while his later works were TV series focused on more affluent middle-class professions. In a sense this mirrored his own life as he moved from a challenging Birmingham childhood to the epicentre of London media.
Tony Garnett was born Anthony Edward Lewis in Erdington, Birmingham. In 1941 his mother Ida died of septicaemia after a backstreet abortion and, 12 days later, his father Tom took his own life – the police having made him a suspect in Ida's death (abortion then being illegal). Anthony was taken in by his uncle and aunt, Pom and Harold Garnett and in his late teens he would take his uncle's surname.
Excelling at grammar school and acting in amateur dramatic groups. Studying psychology in London he continued to act and, in 1960, was spotted by a BBC producer. This lead to Garnett becoming a professional actor and he appeared in everything from Z Cars through BBC television plays to the 1962 film The Boys.
Sensing that he wanted a career in drama but not as an actor, Garnett became an assistant story editor for the BBC in 1965 and it was in this role that he came to work on Up the Junction, a story of factory girls in Battersea that featured an illegal abortion. Directed by Ken Loach, Garnett helped ensure the drama got made by slotting its production to begin while the Wednesday Play's producer was on holiday.
Loach liked the insouciant, determined Brummie and, after the huge uproar (from Mary Whitehouse and the conservative press) over Up the Junction, they made Cathy Come Home (1966) with Garnett producer. This piece, about a young, working-class family made homeless, stands today as one of the most radical TV plays ever made, one whose themes resonated strongly with the public.
Garnett, whose wife had been diagnosed with schizophrenia and suffered awfully due to electroshock treatment, produced the 1967 drama In Two Minds (featuring the radical psychiatrist RD Laing) for the BBC with Loach directing (the two remade In Two Minds as a feature film, Family Life, in 1971). Garnett was producer of Kes, Loach's acclaimed 1969 feature film debut about a disaffected Yorkshire schoolboy and his kestrel.
Across the 1970s Garnett produced powerful, intelligent, social realist drama for the BBC. These included Days of Hope (1975), focusing on the years leading up to the general strike in 1926, The Price of Coal (1977), a preview of sorts of the forthcoming miners' strike, and The Spongers (1978), a brilliantly provocative drama about a young mother desperate to receive benefits while the Queen's silver jubilee was under way. Garnett wrote and directed Prostitute (1980) and Handgun (1983), but neither film matched his best work. He spent most of the 1980s bereft in Los Angeles as a movie producer.
By 1990 he was back in London and running World Productions. The US had led to him developing a taste for producing glossy, feel good dramas: Cardiac Arrest, Ballykissangel and This Life were very popular and demonstrated he hadn't lost his touch for engaging, intelligent drama.
Having largely retired from producing, Garnett focused on lecturing, family and Aston Villa FC, his passion for the club being so fierce he jokingly threatened to disown his children if they supported Birmingham City FC.
Ken Loach told Radio 4's Today programme that Garnett "understood the basic conflict at the heart of society, between those with power who exploit and those who are exploited. He was a brilliant, complex man, intensely loyal and generous-spirited."
He was married twice, to Topsy Jane Legge and Alex Ouroussoff, and is survived by his partner, Victoria Childs, and two sons.
Tony Garnett, producer and director, born 3 April 1936, died 12 January 2020
Join our new commenting forum
Join thought-provoking conversations, follow other Independent readers and see their replies