Trevor Ward-Davies: Bass guitarist with Dave Dee, Dozy, Beaky, Mick and Tich
The group enjoyed 10 consecutive Top 10 singles between 1966 and 1968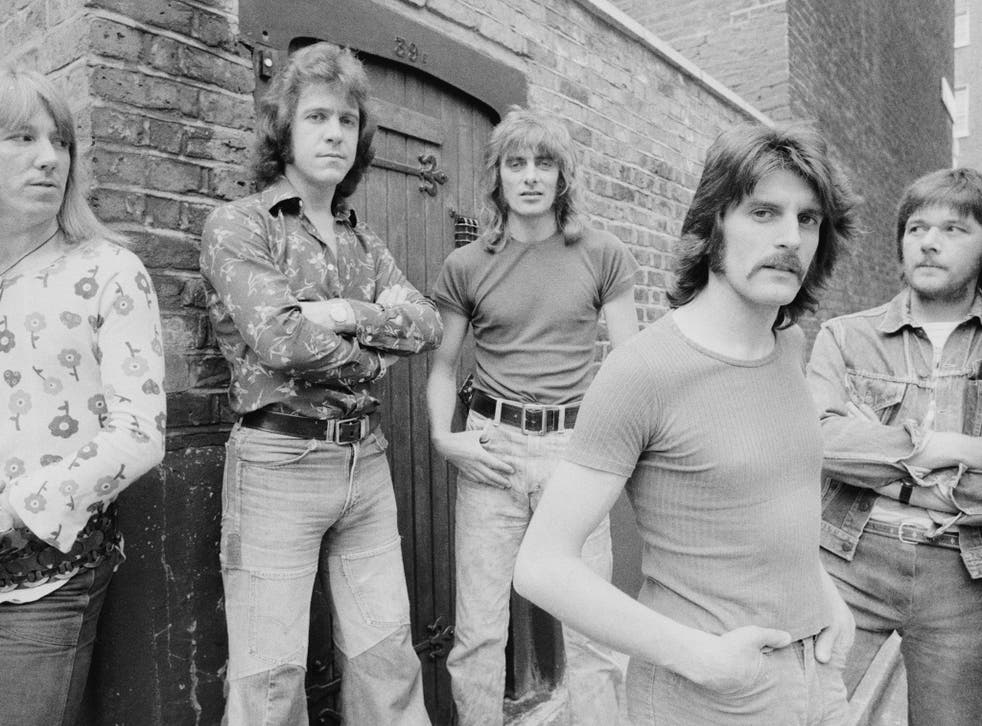 Dozy, that is Trevor Ward-Davies, played bass and sang harmonies with Dave Dee, Dozy, Beaky, Mick and Tich. The group was famous for its long name, and they released a succession of highly commercial records. Between 1966 and 1968 they had 10 consecutive Top 10 singles.
Trevor Ward-Davies was born in Enford, Wiltshire in 1944 and knew he wanted to play once he heard rock'n'roll. "I bought all Buddy Holly's records," he said, "and I got to see him at the Salisbury Gaumont in 1958. I liked him even more after that. I've seen so many acts but he is my favourite."
Dozy formed a band in Salisbury with his friends called the Boppers, and soon he had brought John Dymond and Ian Amey into the fold. Their jackets were embroidered with Bs, which limited their choice of names, and they became the Beatniks and then the Bostons.
When they realised that police cadet Dave Harman was an excellent front man, they became Dave Dee and the Bostons and turned professional, Dozy leaving his job on a building site. They had residences at both the Star-Club and the Top Ten in Hamburg and later became regular performers on Germany's top music show, Beat-Club.
They already had their nicknames, as Ward-Davies told me in 2001. "We were travelling in the van and you could stop and put your money in a machine and get a bar of chocolate or a carton of milk. I was half-asleep and I stuffed the wrapper in my mouth and threw the chocolate out of the window. Someone called me Dozy and it stuck." Harman added: "There are 200 incidents like that."
Two former BBC employees, Ken Howard and Howard Blaikley, were managing the Honeycombs and they saw Dave Dee and the Bostons on the same bill at a ballroom in Swindon. They offered to manage them but said that they should become Dave Dee, Dozy, Beaky (John Dymond), Mick (Michael Wilson) and Tich (Ian Amey).
"We thought they couldn't be serious," said Ward-Davies, "but it was a clever move. The disc jockeys would play our records and get the name wrong and then spend the next minute getting it into the correct order. It was a talking point, and it is a good name. You can't say those names in any other order and make it flow."
It was also a clever move because, as Howard pointed out, it indicated that there were five individual personalities in the group, although the focus was the winking and grinning Dave Dee. The band was signed to Fontana Records by Jack Baverstock and assigned to the producer Steve Rowland. Howard and Blaikley wrote the A-sides of their singles and the big breakthrough came in March 1966 with "Hold Tight!", followed by "Hideaway" and "Bend It!". They went to No 1 with the whip-cracking 'Legend Of Xanadu" in 1968. Dozy said, "My favourite has always been 'Zabadak!' as we laid the basic track down and then in came the Johnny Gregory orchestra with millions of violins. It was a wonderful sound and I don't think you could better it, even in this computer age. Call me old-fashioned if you like."
The group had big album sales with Dave Dee, Dozy, Beaky, Mick And Tich and If Music Be The Food Of Love... Prepare For Indigestion. They topped the extended-play charts with their EP The Loos Of England. Although they were very big in Europe and Australia, they could not crack the American market. The band dressed in Carnaby Street fashions but usually overdid it with five different, multi-coloured outfits, so their videos today are very much in a time warp.
Dozy felt that their potential hadn't been explored. "We had to do Howard and Blaikley songs for our A-sides and some were absolutely dreadful. I don't know how we got talked into doing 'Snake In The Grass'. We wrote songs for the B-sides and nowadays if you see lists of the best psychedelic tracks 'The Sun Goes Down' [the B-side of 'Zabadak!'] might be in there."
Dave Dee left in 1969 and the band continued as D,B,M And T, having a Top 40 single with an anti-Vietnam song that they wrote, "Mr President" (1970). They disbanded in 1972 but did reform from time to time, getting back together in the 1990s for Sixties package tours.
Some years ago I was asked to write Dave Dee's obit when he had cancer (Independent obituary, 10 January 2009). About a year later I had gone to a theatre to interview Barry Ryan and he was talking to Dee, his mate, in the dressing room. He said to me, "Spencer, have you met Dave Dee?" I didn't like to say, "Yes, and I've written his obituary" as it might have been worth a thump.
Dave Dee, Dozy and Tich were always the originals but they worked with different Micks and Beakys. In later years, Dozy, who died following a short illness, enjoyed writing country songs and playing golf. "I never made much money," he confided, "but I spent it anyway."
SPENCER LEIGH
Trevor Leonard Ward-Davies (Dozy), musician: born Enford, Wiltshire 27 November 1944; married; died Devizes, 12 January 2015.
Join our new commenting forum
Join thought-provoking conversations, follow other Independent readers and see their replies