Ty: Influential rapper who was a pioneer in UK hip-hop
His thoughtful lyrics, clever storytelling and jazz-oriented beats brought him a 2004 Mercury Prize nomination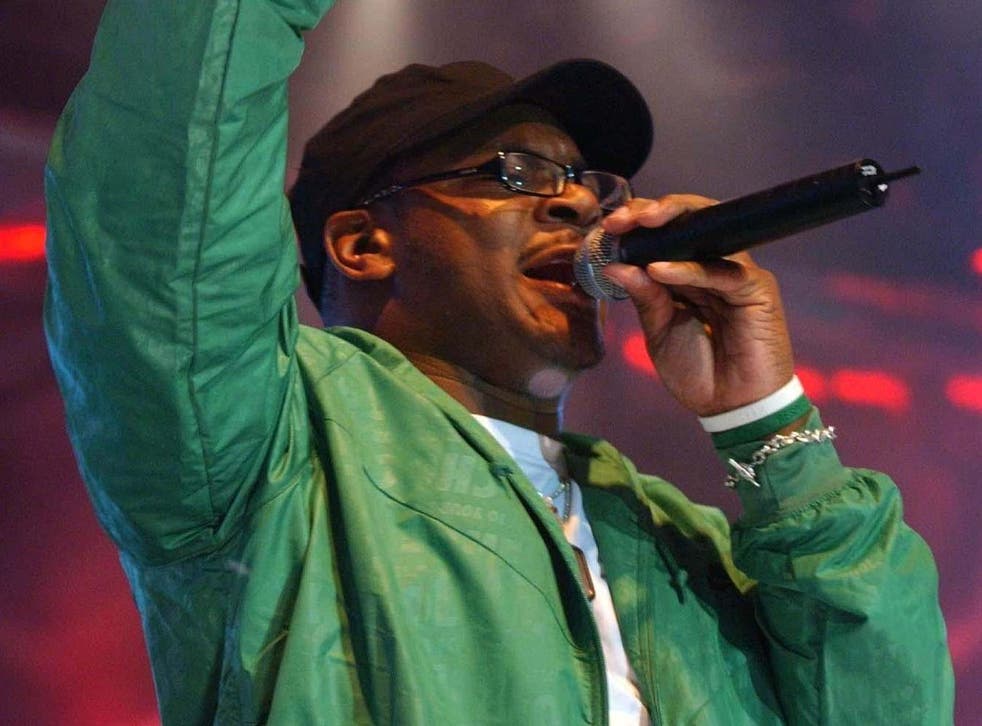 Best known for his sophomore album Upwards, which was nominated for the 2004 Mercury Prize, the rapper Ty, who has died aged 47 after contracting the coronavirus, was a mild-mannered and thoughtful performer who gained a committed following for spitting rhymes that denounced the world's woes over funky, jazz-oriented beats.
Ty was born Benedict Chijioke in 1972 to Igbo-Nigerian parents who had immigrated to the UK. Ty and his sister grew up in a strict household where career choices were limited to becoming a doctor or a lawyer. They lived in Myatt's Fields, a housing estate in Brixton, south London.
As a young child, Ty was put into foster care twice when his parents sent him to be raised by white parents in Jaywick, Essex, in an effort to encourage him to focus on his studies.
The west African phenomenon of private fostering outside London dates back to the 1950s in response to a social crisis arising from housing, employment and childcare. Ty reflected on the experience in a 2019 Channel 4 News feature, saying: "We didn't know why we were being left here. And just feeling a little bit abandoned really."
He returned to London and went to Caldecot Primary School, then Archbishop Michael Ramsey Secondary School, both in Camberwell. He then studied politics and law at South Thames College.
Ty explained in 2018 on Amaru Don TV that returning from his foster home and attending school was when he first realised that being African wasn't considered cool by his cohorts. Second-generation immigrants were met with derision and attacked with anti-African sentiments to the extent that many hid their African ancestry and adopted imagined Jamaican lineage. Ty described himself as somewhat of an outcast as a child in Brixton because of his African roots. However, he realised that his ability to dance and his emerging talent as a rapper were his gateway to gaining social recognition.
Ty wasn't interested in law or medicine, much to the dismay of his parents, and instead began developing his skills as an MC. He began recording music in the mid-1990s, and in 1995 co-founded Ghetto Grammar, which organised spoken word and poetry workshops.
He released his debut album Awkward in 2001 on Big Dada, an independent label imprint distributed by Ninja Tune and home to many prominent UK hip-hop artists including Roots Manuva and Speech Debelle. Witty tracks such as "The Tale" demonstrate Ty's knack for clever storytelling.
The ostracism that Ty had felt of being black in Essex, coupled with being African in a predominantly Caribbean community, allowed him to learn who he was at a young age and he remained true to himself as an individual. While grime was in the limelight in the early 2000s, he was producing and exploring UK hip-hop, and in particular its soul, jazz and funk origins.
He became known for collaborating with a diverse array of artists from around the world including Tony Allen, the drummer for Nigerian legend Fela Kuti. Allen featured on Ty's 2003 album Upwards, which was nominated for the Mercury Prize in 2004.
His latest release A Work of Heart was released on Jazz re:freshed in 2018, and featured some of London's finest jazz artists. His track "Brixton Baby" – alluding to "We Live In Brooklyn, Baby" by Roy Ayers – affectionally depicts the delights and challenges of his native district, as well as the changes that have taken place.
In 2007, when lines had been firmly drawn in the sand between the genres of UK rap, Ty appeared alongside various grime artists, including Skepta, on the hugely popular remix of "Black Boys" by Bashy. Such collaborations showed that he saw the genres as part of the same genealogical tree.
However, Ty staunchly criticised the position of UK hip-hop artists and the lack of recognition for the genre, which struggled to gain mainstream attention first amid the indie boom and later during the rise of grime. He said: "We're treated like boys. If I come with a new record and I go to Radio 1, the same box I'm in is the same box Tinchy Stryder is in, the same box Dizzee Rascal's in, the same box Kano is in. But we don't make the same music. But that's how they view us. We're just a bunch of black boys trying to get on their playlist. That's it."
Ty repeatedly expressed his ambition to create music with longevity for a sophisticated and thoughtful audience. While other artists may have had more success, he achieved both with honesty and originality, and paved the way for other artists to do the same. He was a mentor to Brixton's creative community and played a huge role in the development of hip-hop in the UK.
Ty (Benedict Chijioke), rapper, born 17 August 1972, died 7 May 2020
Register for free to continue reading
Registration is a free and easy way to support our truly independent journalism
By registering, you will also enjoy limited access to Premium articles, exclusive newsletters, commenting, and virtual events with our leading journalists
Already have an account? sign in
Register for free to continue reading
Registration is a free and easy way to support our truly independent journalism
By registering, you will also enjoy limited access to Premium articles, exclusive newsletters, commenting, and virtual events with our leading journalists
Already have an account? sign in
Join our new commenting forum
Join thought-provoking conversations, follow other Independent readers and see their replies