Valerie Eliot: Literary executor who dedicated herself to the work of her husband TS Eliot
Marcus Williamson
Wednesday 14 November 2012 01:00 Comments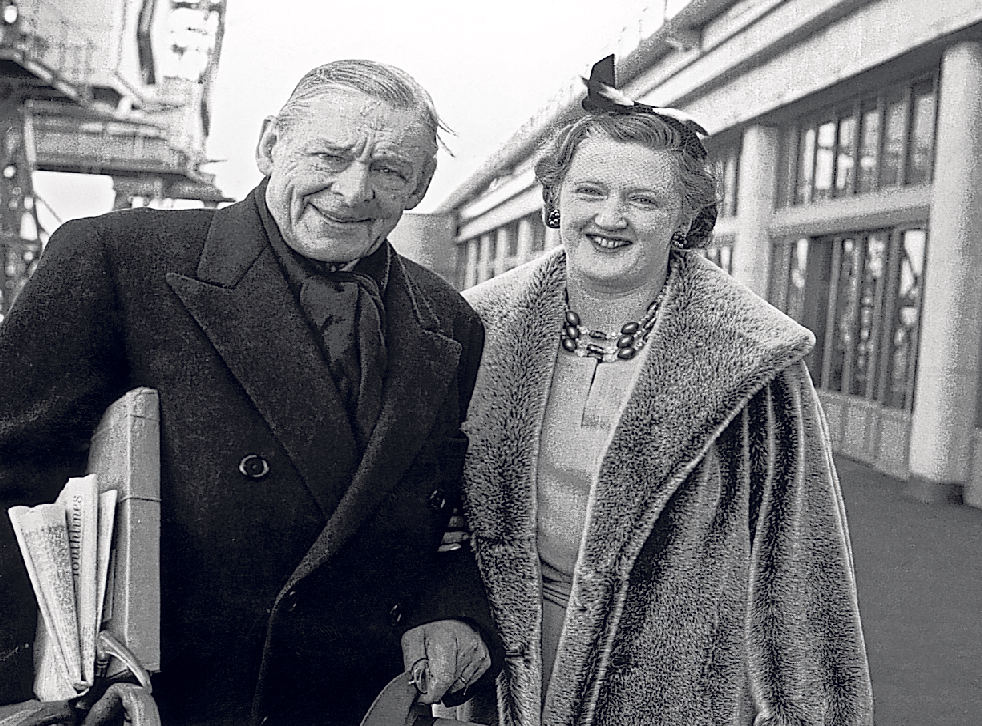 Valerie Eliot was the devoted wife and literary executor of TS Eliot, the poet to whose work she dedicated herself during their married life together and following his death in 1965. It was with Valerie that Eliot finally found peace and happiness after a sad and tumultuous first marriage. He and Valerie remained together until the end of his life; he said of himself "I am the luckiest man in the world."
Valerie Fletcher was born in Headingley in 1926 and educated at Queen Anne's School, Caversham. It was there she first heard Eliot's poem "Journey of the Magi", read by John Gielgud, and promised herself that she would one day work with its author.
TS Eliot's first marriage, to Vivienne Haigh-Wood, had been complicated by her affair with Bertrand Russell. The couple separated in 1933, and five years later she was committed to a psychiatric hospital, where she died in 1947. Eliot and Valerie Fletcher met at Faber & Faber three years later, when she achieved her ambition by becoming his secretary. They were married 6am on 10 January 1957 at St Barnabas's Church, Kensington, only Valerie's parents and one friend attended.
In Painted Shadow: A Life of Vivienne Eliot (2001), the biographer Carole Seymour-Jones remarks that "Eliot's bride was young enough to be his daughter; he had at last found the laughing, loving child which featured so often in his poetry. Eliot's second marriage brought him the happiness that the first had denied him. But during the seven years of his second marriage, he wrote neither poetry nor plays of distinction, in contrast to the outpouring from the 'sacred wood' which had marked his 17 years with Vivienne."
The joy and contentment of being with Valerie, after years of misery, is palpable in these lines from his poem "A Dedication to My Wife": "The breathing in unison / Of lovers whose bodies smell of each other / Who think the same thoughts without need of speech / And babble the same speech without need of meaning."
Their time together was short, however. TS Eliot died in January 1965 from emphysema, brought on by years of heavy smoking. Following his death, Valerie committed herself to preserving and promoting her husband's literary legacy, beginning with one of the most important poems of the 20th century. The facsimile edition of The Waste Land, published in 1971, included the original manuscript drafts of the poem, together with annotations by Ezra Pound, and documented the poem's gestation and evolution.
Matthew Hollis, Poetry Editor at Faber and Faber, said of the facsimile edition: "Valerie Eliot opened a window on to the work of TS Eliot which leaves generations of readers and scholars wiser and grateful. Her scrupulous editing of the The Waste Land facsimile in 1971 became a landmark publication, vividly revealing the meticulous process by which TS Eliot, with the help of Ezra Pound, had set about preparing his seminal poem for publication half a century before."
She then worked with Andrew Lloyd Webber and Trevor Nunn on the musical Cats, based on poems from Old Possum's Book of Practical Cats (1939), which the composer had read in childhood. It premiered at Sydmonton Festival in Hampshire 1980 and went on to open in the West End in 1981 and on Broadway.
The tremendous commercial success of Cats led Eliot to found the charity Old Possum's Practical Trust, which supports artistic projects, including the Poetry Book Society's TS Eliot Prize for Poetry, made annually to "the best collection of new verse in English first published in the UK or the Republic of Ireland."
Eliot was circumspect, one might even say overly protective, in guarding her husband's literary legacy, reputation and privacy. In a rare interview in 1994, following the release of the controversial film Tom & Viv (about TS Eliot and his first wife), she told The Independent on Sunday, "I worry that people will never look at his poetry but see the film and think: what a monster of depravity, like Macavity the Cat." She responded to the film by releasing for the first time two letters demonstrating her husband's good faith.
Karen Christensen, who worked with her on the poet's letters, said in 2005: "Valerie Eliot has been editing her late husband's correspondence for three decades. When I worked for her, I often wondered if she would be able to let go of any of the letters, and was breathless with relief when the first volume went off."
That first book, published in 1988, was followed by a second in 2009 while the third, covering the years 1926-1927, was published this year. A review of the most recent publication, by Lesley McDowell in this newspaper, noted: "A modest, kindly, yet assured Eliot emerges from this volume. He is holding back, after years of emotional difficulties and trauma, but one doesn't sense repression; simply relief that he can hold back at all. He will need that ability more in the years to come."
Stephen Page, Chief Executive of Faber and Faber, said of Eliot: "She was an extraordinary and dedicated champion of her husband's work, and a pivotal figure in the literary world for decades. In her roles as a board birector and shareholder, she was crucial to the continued success and development of Faber & Faber as a literary publisher. Her many charitable works and benevolent support of the arts and literature will leave a lasting legacy alongside her strong and clear management of TS Eliot's estate."
Esmé Valerie Fletcher, literary executor: born Headingley 17 August 1926; married Thomas Stearns Eliot 10 January 1957 (died 1965); died London 9 November 2012.
Register for free to continue reading
Registration is a free and easy way to support our truly independent journalism
By registering, you will also enjoy limited access to Premium articles, exclusive newsletters, commenting, and virtual events with our leading journalists
Already have an account? sign in
Join our new commenting forum
Join thought-provoking conversations, follow other Independent readers and see their replies