Vi Subversa: Inspirational elder stateswoman of punk who co-founded Poison Girls, denizens of its anarchist fringe
Highly intelligent, with a voice honed by nicotine and late-night rants, Subversa refused to take the expected, often requisite, left-wing stance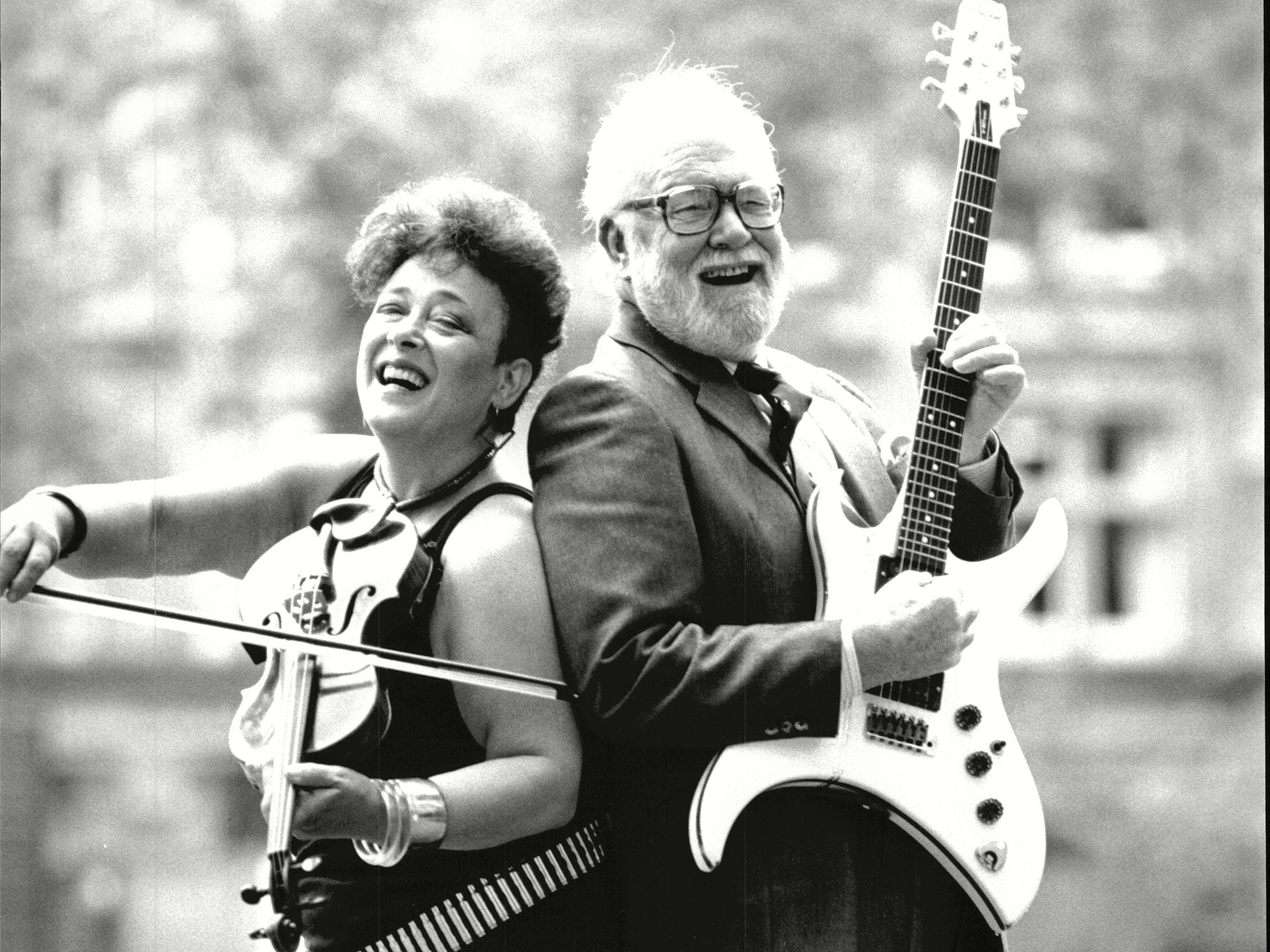 Despite its focus on "the kids", punk rock permitted the artistic emergence of a number of elder statespeople: in 1977 Ian Dury and Debbie Harry were both 35, while the Stranglers' drummer Jet Black was almost 40. And, considerably more underground and subversive, determinedly proud that her group was never offered a session on the John Peel show, there was Vi Subversa, the leader of anarcho-punk group Poison Girls, who was 42.
Subversa – Frances Sokolov – performed as singer and guitarist in the Poison Girls, for whom punk was something of a flag of convenience for an expression of their art. Their 1979 12-inch EP Hex ploughed similar borderless terrain to Public Image Ltd. Almost 30 minutes long, Hex was essentially one song; among other things, it mixed 1930s Berlin cabaret, a re-invention of which was part of the Poison Girls' creative core, with effects from radio and telephone conversations.
Highly intelligent, with a voice honed by nicotine and late-night rants, Subversa refused to take the expected, often requisite, left-wing stance. Hex sets off with the charged – and deeply ironic – opening salvo: "If I had my time again, I'd like to come back as a man!"
In a reflection of her Jewish background, in the late 1950s Subversa worked in Israel as a potter with Nehemia Azaz, the celebrated sculptor and ceramicist. Back in Brighton, where she was born, she did social work and played in theatre groups. With Richard Famous she performed as That Famous Subversa, a cabaret act.
The Poison Girls formed in Brighton in 1976, with Famous, her boyfriend, on guitar: on drums was Lance D'Boyle, while the bassist was Bella Donna. The next year the band moved from Brighton to Burleigh House, a squat near Epping in Essex. It was slated to be demolished for the M25.
Nearby lived a group of musicians of similar sensibilities, Crass, who would become a legendarily purist anarchist punk group. Then, however, they were in their birth pangs. "We went round to check them out," recalled Crass's Penny Rimbaud. "Vi seemed to me to be very in control, and very determined. I was taken aback. There was a sort of seriousness to it, a sense of, 'Blimey, these people know what they are doing.'"
Central to this political and cultural time was personal reinvention. "Vi didn't speak a lot about her past," said Rimbaud. "She certainly had a strong socialist streak, which was more hardline than anything you'd find in this country. It had been rounded off through anarchist leanings. She was someone you trod gently around. She was a powerful woman. Vi was inspirational to me, to say the least. Profoundly so. A wonderful poet.
'Vi was always particularly vocal. She'd had a lot of experience in Brighton's feminist movement, which she hadn't really got on with. She was profoundly working-class in her attitude, and that already precluded her from the mainstream of feminism, coupled with her strong socialism and anarchism. She was a hard task to take on."
At the time the Poison Girls were working on Hex, which they asked Rimbaud to produce. Much as he was fond of Hex, it was the Poison Girls' next album, Chappaquiddick Bridge, that Rimbaud regarded as a masterpiece: "In a class of its own, a phenomenally weird and surreal piece of work."
Setting up their own operation to release their Stations of the Crass album, Rimbaud's group was strapped for cash. Subversa, who had come into a small inheritance, lent them £8,000. "It was a big gesture from her," said Rimbaud. "There was a sense of us and the Poisons being a body of the same nature. Their politics were very personal: ours very social." The Poison Girls then formed their own X-N-Trix record label.
Like minds and souls, Poison Girls and Crass played 97 gigs together, almost a fifth of Subversa's act's total of over 500 shows. "Nearly every gig was a benefit,' said Zillah Minx, a member of Rubella Ballet with Subversa's daughter Gem and son Pete, aware of the older woman's presence at Greenham Common. "Vi Subversa knew how to translate her political and feminist views into insightful and relevant lyrics for punk anthems that all the audience understood. She found a place within punk where she was loved, respected as a friend regardless of her age and gender. She was an inspiration."
Poison Girls moved from Burleigh House and bought a property in London's Leytonstone in which a basement studio was set up. "For a short stint, after the 1984 tour, she did systems analysis, corporate consultation: how to think more creatively, how to communicate more effectively," recalled Mark Hurst, then known as Mark Miwurdz, a comedian who toured with the Poison Girls in 1984. "She was also a really competent and dedicated gardener and had an amazing garden right up to the end."
By 1985 the Poison Girls had largely stopped playing live. In 1995 they came together again for a concert at London's Astoria, celebrating Subversa's 60th birthday. Moving to Spain, Subversa settled in Orgiva, one of the country's highest villages, close to Granada. Interviewed there, she insisted, "As well as being a serious person I much prefer to have fun." She was injured, however, when the roof of her home collapsed on top of her.
On 5 December 2015 Subversa played a show with a single guitarist in Brighton. She looked very frail, thought Penny Rimbaud. Subversa died peacefully in her sleep.
Frances Sokolov (Vi Subversa), musician and artist: born Brighton 20 June 1935; married (two children); died Brighton 20 February 2016.
Join our commenting forum
Join thought-provoking conversations, follow other Independent readers and see their replies