Violetta Villas
Wednesday 07 December 2011 01:00
Comments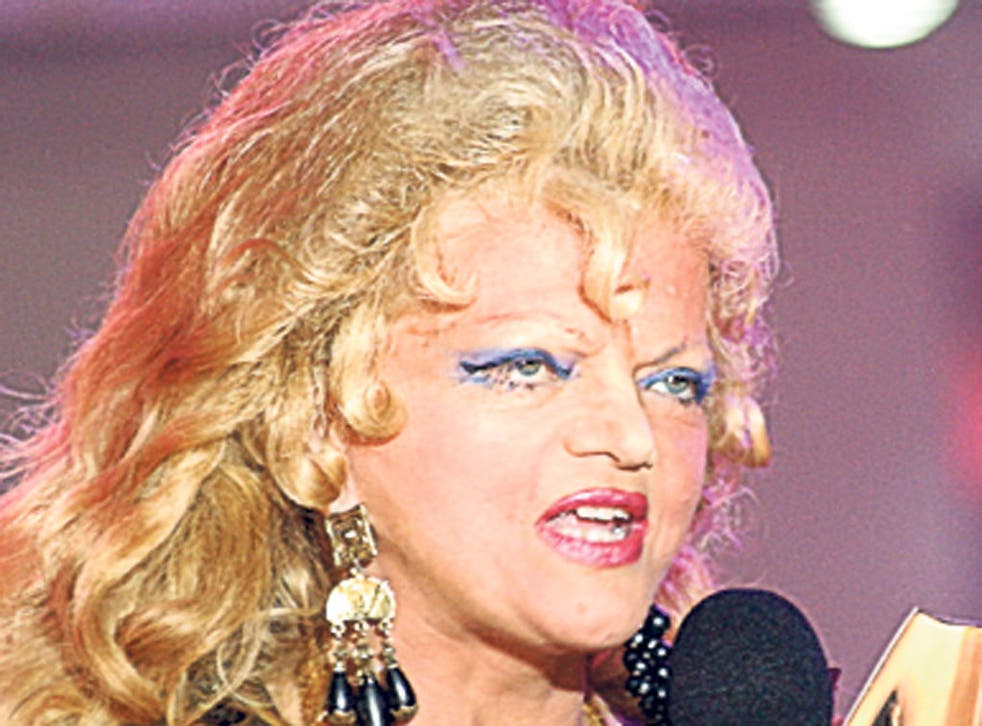 The singer Violetta Villas, who has died aged 73, was a coloratura soprano who spurned opera for popular music, a Polish singer who became a caberet star in Las Vegas and who was trapped for years behind the Iron Curtain when she flew home to tend to her dying mother.
Villas was born Czeslawa Cieslak in 1938 to a Polish coal miner's family in Belgium. With a voice that spanned more than four octaves, she preferred popular music to opera, a choice that brought her wide popularity in Poland, where the family returned in 1948 after the Second World War, and abroad.
She said her career was launched in 1960 by the head of the state-run Polish Radio, the composer Wladyslaw Szpilman – whose own story of survival during the Holocaust was the theme of director Roman Polanski's 2003 Oscar-winning film The Pianist. From 1966 to 1969, Villas (above, AP) sang at the Casino de Paris and at the famed Dunes Hotel in Las Vegas, performing with such singers as Frank Sinatra, Barbra Streisand, Paul Anka and Eartha Kitt. Nicknamed "The Voice of the Atmic Age", she also recorded for Capitol Records and appeared in movies, including 1969's Paint your Wagon with Lee Marvin and Heaven with a Gun alongside Glenn Ford.
In 1970, she returned to Poland to tend to her ailing mother, but later the communist authorities refused to approve her passport. She was not able to return to the US until 1987, when she undertook a tour, starting at New York's Carnegie Hall.
Villas was also known as a colourful personality who refused to bend to the requirements of a career. Since the late 1980s, she had given only occasional performances and sometimes failed to turn up for studio recordings. In recent years she lived alone and ran an animal shelter but it had to be closed due to overcrowding and insufficient care.
Czeslawa Cieslak (Violetta Villas), singer: born 10 June 1938; married twice; died 5 December 2011.
Register for free to continue reading
Registration is a free and easy way to support our truly independent journalism
By registering, you will also enjoy limited access to Premium articles, exclusive newsletters, commenting, and virtual events with our leading journalists
Already have an account? sign in
Register for free to continue reading
Registration is a free and easy way to support our truly independent journalism
By registering, you will also enjoy limited access to Premium articles, exclusive newsletters, commenting, and virtual events with our leading journalists
Already have an account? sign in
Join our new commenting forum
Join thought-provoking conversations, follow other Independent readers and see their replies