Vladimir Derer: Campaign for Labour Party Democracy co-founder who helped modernise the party and make it more electable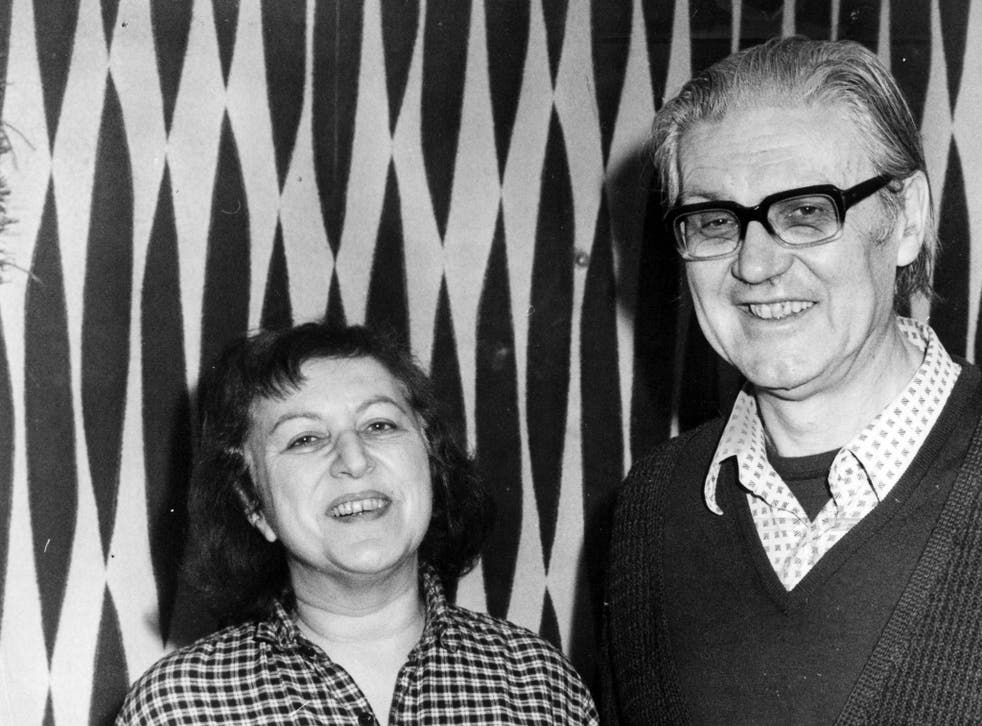 Vladimir Derer escaped to Britain from Czechoslovakia when the Second World War broke out and remained to play a significant role in making the Labour Party more democratic. He led the way in introducing constitutional changes that helped turn it into a modern party, making its leaders more answerable to its membership at large and the party more electable.
Along with his wife Vera, Derer created the Campaign for Labour Party Democracy which for some 40 years has fought to make the party more representable. The CLPD became a thorn in the side of the Party establishment, year after year submitting what became a model resolution to the annual conference, calling for the constitution to be amended. The introduction of the electoral college and the mandatory reselection of MPs were just two of the major changes to the Labour Party for which the Derers were largely responsible.
Dame Margaret Beckett MP, Labour's former Deputy Leader, said: "Vladimir Derer and, indeed, Vera, achieved a position of immense influence. He was a constant factor in long campaigns to make the Labour Party more democratic than it had been and was a key element in the driving force behind constitutional changes many now take for granted."
Derer was born in Czechoslovakia. His father Ivan, a lawyer, was a Social Democrat Minister who served in various governments up to the 1938 Munich pact. Involved in the anti-fascist resistance in Prague, Ivan was sent to Theresienstadt; he survived the war to be arrested and imprisoned by the Communist Party, after becoming chair of the Czechoslovakian Labour Party. Vladimir, a Trotskyist sympathiser at the time, escaped to Britain at the age of 19 just before the war; using his father's contacts he was able to obtain a visa allowing him to stay. Those who had travelled with him, including his Jewish girlfriend, were denied visas and she, like most of the others, perished.
He worked in an armaments factory before joining the army, serving as an interpreter in prisoner of war camps. Following the war he worked as a tourist guide, leading tours to eastern Europe, while studying at the London School of Economics.
It was there he met Vera, a psychiatric social worker and later a lecturer in sociology whom he married in 1951. They joined the Labour Party in 1964. Having given up life as a tourist guide, Derer acted as house husband while Vera continued as the main breadwinner.
Together they became a formidable team, gradually building up the CLPD, which they had founded in 1973, disillusioned by the way the Labour government under Harold Wilson had operated, angry at the way that Wilson had rejected a policy document drawn up by the Party's National Executive which called for the state to take a controlling interest in 25 major companies. Derer launched a campaign to amend the Party's constitution making the annual conference the ruling body and requiring that Labour MPs should become more accountable by facing reselection once during each parliament.
They worked closely with Tony Benn, though Derer was not afraid of disagreeing with him, pointing out that Benn was sometimes a victim of believing his own propaganda. It was thanks to their campaigning that the electoral college was set up, giving trade unions, the membership and its branches the chance to elect their new leaders. The system still operates – under its auspices Ed Miliband beat his brother to become Party Leader.
The CLPD reached out to all members of the Party, attracting not only those on the Left but also other factions who were concerned at the lack of democracy. "There was," Beckett pointed out, "a downside to this enthusiasm for encouraging the voices for all to be heard. Even the Tribune meetings of the old days, with a substantial platform of speakers, were often exceeded by the CLPD, whose platforms were often immense and whose gatherings went on for many hours so people could drift in and out from other commitments.'
In the early 1980s, when there were only 10 women MPs, and none at all from ethnic minorities, the CLPD became the first organisation on Labour's Left to call for more representation of women and BAME (Black, Asian and Minority Ethnic) communities within the Party, and as candidates for public office. It was thanks to long-term campaigning that the rules were eventually amended to allow women-only lists and the addition of BAME candidates to lists.
A pragmatic man, Derer was willing to compromise if a majority of members believed in a different line and if it made the party more electable, even if this led to arguments with more strident CLPD followers. In the CLPD bulletin of January 1986 he criticised other Left groupings, saying: "they do not attempt to win the support of the majority [and]... the methods they choose to adopt to pursue their basic aims ensure they are not realised."
Beckett recalled: "Vladimir was an honest, solid, down-to-earth labour activist. Perhaps the old cliché is appropriate – if he had not existed, you would have had to have invented him." In later years he became a full-time carer to Vera, who survives him.
PETA STEEL
Vladimir Derer, political activist: born Bratislava, Czechoslovakia 6 November 1919; married Vera; died London 10 June 2014.
Register for free to continue reading
Registration is a free and easy way to support our truly independent journalism
By registering, you will also enjoy limited access to Premium articles, exclusive newsletters, commenting, and virtual events with our leading journalists
Already have an account? sign in
Register for free to continue reading
Registration is a free and easy way to support our truly independent journalism
By registering, you will also enjoy limited access to Premium articles, exclusive newsletters, commenting, and virtual events with our leading journalists
Already have an account? sign in
Join our new commenting forum
Join thought-provoking conversations, follow other Independent readers and see their replies