Wendy Woods: Activist who with her husband, Donald, struggled against apartheid
Wednesday 31 July 2013 19:06 Comments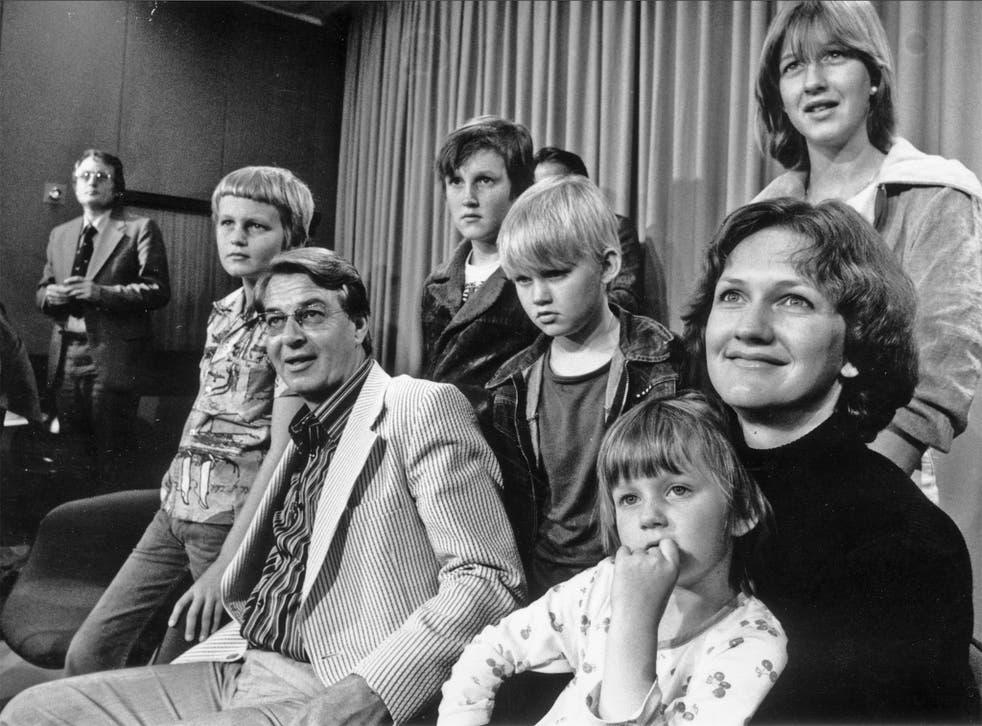 Much of the story of Wendy Woods is bound up with her journalist husband, Donald, and the charismatic leader of South Africa's Black Consciousness Movement, Steve Biko. She was portrayed in the film Cry Freedom, based on her husband's book about Biko's murder, by the Downton Abbey star Penelope Wilton. But during her long exile in Britain, Wendy, who has died of melanoma, devoted her life to fighting apartheid and, later, helping to rebuild her former homeland.
Wendy Bruce was born in Umtata in the Eastern Cape, and trained as a librarian before becoming a licentiate of the Trinity College of Music. She met Donald as a schoolgirl when their families holidayed on the Transkei Wild Coast. When they married in 1962 she converted to Catholicism, though she had no strong religious beliefs, unlike her mass-going husband. They moved to off-the-beaten-track East London (in the Eastern Cape), where Donald became editor of the morning paper, the Daily Dispatch. It was a time of political upheaval, as the African National Congress, with its large following, launched the armed struggle against white rule. The uprising was neutralised, and the torture and murder of imprisoned activists was widespread.
Wendy joined the highly politicised white women's resistance organisation, the Black Sash; with them she stood in the city centre holding banners highlighting bannings and indefinite detention. Liberated by reading Germaine Greer, she saw the world more analytically than her husband. "For some time Wendy had been more radical than me", he said in his autobiography, Asking for Trouble (1980).
Steve Biko lived a 30-minute drive away in King William's Town, from where he proclaimed the philosophy of black consciousness and ran community programmes aimed at showing black people how to stand up for themselves. The Woods were impressed by his persuasive ideas and exhilarating rhetoric. The whole family, including the five Woods children, was invited to spend the day at a clinic run by Biko's friend, Dr Mamphela Ramphela.
"Wendy and I realised we were on trial", Donald wrote, "but we must have passed muster because in spite of our conservative views we were often invited back. Wendy and I had never met blacks like these in South Africa… we began to live in two different worlds… in the white world you talked of who had dined with whom, and in the black world of who had been arrested or searched that week."
Wendy went to visit Biko during one of his terms in prison – this time for "defeating the ends of justice". On being told that "whites never visit blacks in jail", she demanded to see the commandant. Biko was brought in, angry and withdrawn. His face lit up on seeing Wendy, but with the jailers in the room he adopted his usual stony approach of drawing a veil between himself and his interrogators. Wendy handed him George Orwell's Nineteen Eighty-Four and left.
Everything changed with the murder in detention of a Dispatch journalist, Mapetla Mohapi. The paper's angry reaction made Donald a hate figure for the establishment. Bullets were fired at the Woods' house; there were midnight phone calls, and their telephone and home were bugged. When the police arrived to harass labourers working on their house, Wendy hurried the two men into the upstairs bathroom and locked herself in with them. "It's me in here", she shouted, when they rapped on the door. They left, sure no white woman could be closeted in a bathroom with "kaffirs".
When Biko was murdered in a prison cell the story was unleashed day by day on the Dispatch front page, accompanied by a picture of his body in the mortuary. This lead to Donald being banned under the Internal Security Act; he could no longer work as a journalist or leave East London. So Wendy sat through the inquest in Pretoria into Biko's death. "What I find so painful is that the security police reduced him to a cabbage lying naked on a concrete cell floor," she wrote. "They stripped him of the very dignity we had spoken about in discussing Nineteen Eighty-Four, and they did it because, to them, he was 'just another kaffir', and that is what I will never forgive them for."
While Wendy was in Pretoria, her five-year-old daughter Mary received a "present" from the security police – a T-shirt that had been dipped in acid. The burns remained on her face and arms for three weeks. It was time to leave their comfortable home – the Mercedes in the garage and the grand piano bought with the proceeds of Donald's libel action against a cabinet minister who had called him a communist – but most of all, their black and white friends.
Donald went first. Wendy dyed his hair black and, disguised as a Catholic priest, he drove to Lesotho. Wendy and the children left the next day. She found a border official in the throes of giving up smoking. While he perused the six passports, she distracted him with advice on a drug that would help him cope in a post-tobacco life. Bleary-eyed, he stamped the passports.
London was not as exciting but it was busy. They settled in Surbiton, south London and Donald raced around the world campaigning against apartheid, while Wendy saw to the children, worked for the Canon Collins educational trust and Amnesty International, collected books for Fort Hare, Nelson Mandela's old university, and wrote articles for the cause.
As a trustee of the Mandela statue fund, initiated by Donald before his death, she unveiled the statue with the then Prime Minister Gordon Brown in Parliament Square, London, in the presence of the former president. The Donald Woods Foundation, which she founded, has built clinics in the impoverished rural Eastern Cape. Wendy and her family are repaying a debt to the country that allowed them to play a small but significant role in its developing story.
Denis Herbstein
Wendy Heather Woods, human rights campaigner: born Umtata, South Africa 5 February 1941; married 1962 Donald Woods (died 2001; three sons, two daughters, and one son deceased); died London 19 May 2013.
Register for free to continue reading
Registration is a free and easy way to support our truly independent journalism
By registering, you will also enjoy limited access to Premium articles, exclusive newsletters, commenting, and virtual events with our leading journalists
Already have an account? sign in
Join our new commenting forum
Join thought-provoking conversations, follow other Independent readers and see their replies