William Duff: Banker whose expertise helped transform Dubai into a financial powerhouse and a major force in the Arab world
Thursday 13 March 2014 23:00 Comments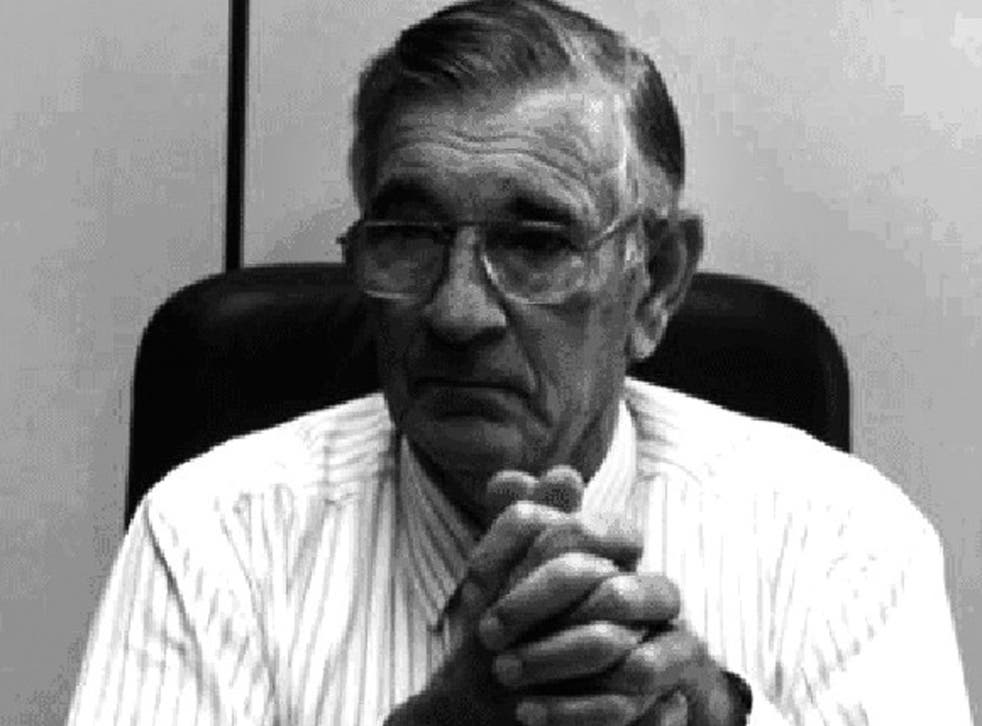 Bill Duff was an Oxford-educated Arabist who helped transform Dubai from a small coastal colonial outpost into the financial powerhouse it is now: with its state-of-the-art architecture it is one of the world's most modern cities and the epicentre of the developed Arab world.
As financial adviser and close friend of the ruling Sheikh, Rashid bin Saeed al-Maktoum, Duff oversaw the country's major developments for three decades until the Sheikh's death in 1990. Rashid dreamt of a modern emirate with a presence in the Middle East and Duff was the facilitator. Critical to this was the financial infrastructure and the establishment of the departments of finance and customs; Duff took signatory powers alongside the Sheikh.
With the discovery of oil reserves in 1966, second only to Kuwait in the region, Dubai had huge revenue streams. This led the emirate to grant concessions to international oil companies, beginning an influx of foreign workers, mainly from India and Pakistan. The city's population grew by over 300 per cent between 1968 and 1975; it is now over two million.
The Sheikh wanted to guarantee that this new wealth would be used to develop Dubai into a sophisticated economy that would be self-sustaining long after the oil dried up. Duff ensured that every aspect of modernisation was covered: utilities, airports, communications, hotels, ports and roads. He oversaw the establishment of The Seafarers' Mission, Christian cemetery, kindergartens and the Dubai English Speaking School, which was run by his wife Irenka until recently.
He also helped foreign companies, fighting off attempts by local officials to procure bribes from British investors in a cabling factory, for example; he also presciently blocked moves to invest in the fraud-ridden Bank of Credit and Commerce International; he persuaded Rashid that Dubai needed business more than business needed Dubai.
With the formation of the United Arab Emirates in December 1971 following Britain's departure from the Persian Gulf, the Sheikh turned to foreign experts in architecture, engineering, finance and other areas to help in the continued growth, with Duff controlling the purse strings. In 1979 the Jebel Ali port was established, and in 1985 he was instrumental in creating the Jebel Ali Free Trade Zone, now part of the Middle East's largest port. Although scoffed at by some, this master stroke allowed importers and exporters to send their goods through Dubai without duties and taxes, bringing employment and expertise to the region. Today, it accounts for a quarter of GDP.
"William really played a key role in the growth of the UAE," said Anthony Harris, former British ambassador there. "The drive was all Sheikh Rashid. But around him were these loyal servants: whatever ideas were outlined, they made it happen."
Born in Singapore in 1922, Duff was the son of Robert and Eleanor who had established a company there. He was educated at Cheltenham College before reading Classics at Hertford College, Oxford. During the Second World War he fought in Italy, Sudan and finally Palestine, where his fascination with the Arab world was sparked. He met his Polish wife, Irenka, at a British Embassy party in 1946.
Demobbed as captain, Duff returned to Oxford to read Arabic, which he perfected at the British-run school, the Middle East Centre for Arab Studies in Lebanon. He worked for the Bank of Iran and the Middle East, a forerunner of HSBC, and was posted to Kuwait. Over the next decade, with his understanding of Arabic language and culture, he was warmly welcomed in Iraq, Jordan, Lebanon, Syria, Sudan and Kuwait.
It was on one such posting that he came to the attention of the Kuwaiti royal family, who he advised briefly before Sheikh Rashid bin Saeed al-Maktoum hired him as his financial adviser in 1960, following a brief meeting during which the two men hit it off at once.
The friendship blossomed; Rashid regularly invited Duff to join him on holidays to Scotland, Duff acting as guide and interpreter. Duff also persuaded the Sheikh to endow a new library at Exeter University, later part of its Institute for Arab and Islamic Studies.
Following Rashid's death, Duff took a lower-profile position, as honorary adviser, then retired as Dubai's property boom began. The fiscal prudence he had introduced ebbed away as executives sought to amaze with ever bigger and bolder projects. Despite the global financial crisis which halted expansion, the department of finance established by Duff has returned to prominence as Dubai balances its recovering property market with a $130bn debt pile. Trade, transport and tourism, the underlying economic forces laid down by Sheikh Rashid, have underpinned recovery.
Principled, straightforward and transparent in his dealings, Duff navigated the ruling family's inner circle in the days when his employer and other senior royals spoke little English, becoming one of the few Westerners to truly succeed in the Middle East. Part of the secret of Duff's success was summed up by his daughter, Sheila: "He totally dedicated his life to working with the Arabs here. He treated them as if they were his family."
MARTIN CHILDS
William Duff, financial adviser: born Singapore 13 May 1922; married 1946 Irenka Trachimovic (two daughters); died Jumeirah, Dubai 14 February, 2014.
Register for free to continue reading
Registration is a free and easy way to support our truly independent journalism
By registering, you will also enjoy limited access to Premium articles, exclusive newsletters, commenting, and virtual events with our leading journalists
Already have an account? sign in
Join our new commenting forum
Join thought-provoking conversations, follow other Independent readers and see their replies