Yaphet Kotto: Commanding actor who played imposing Bond villain
Comfortable on both stage and screen, the New York-born performer would go on to star in 'Alien' and 'Homicide: Life on the Street'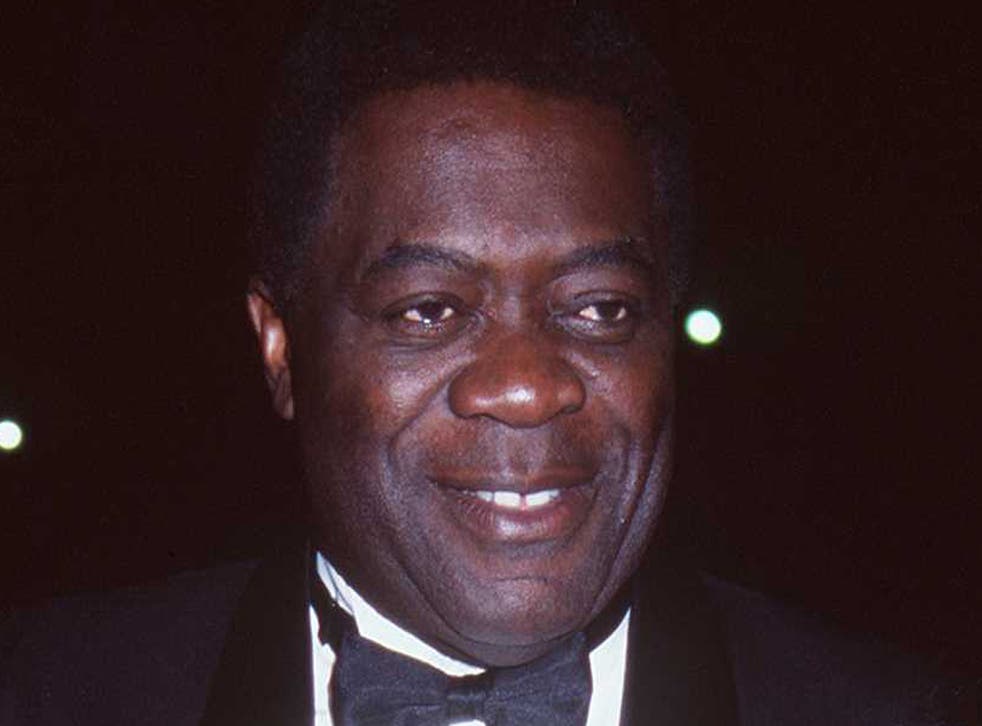 Yaphet Kotto, who has died aged 81, was the first African American to play a major villain in the James Bond films when he brought menace to Live and Let Die in 1973.
Alongside Roger Moore in his first outing as 007, Kotto took the role of Dr Kananga, a corrupt Caribbean dictator hiding the secret of his double life as a Harlem drugs baron known as Mr Big.
Bond arrives in San Monique following the deaths of three MI6 agents investigating the tyrant's plan to flood restaurants he owns in New York with heroin he grows in the fictional island's poppy fields.
Kotto enjoyed brushing off Moore's "Bond, James Bond" introduction with the response: "Names is for tombstones, baby!"
But from his own knowledge of Manhattan's Harlem district – where he was born – the actor was less than happy with the script's attempts to recreate its street talk in what came to be regarded as the 007 producers' effort at blaxploitation, a 1970s movement seeking to appeal to black audiences through mainstream movies.
Read more:
He disliked the "hey, baby" dialogue, saying: "We don't talk like that, man. We really don't."
Kotto also claimed he was left out of publicity events for the film when producers shied away from highlighting that Live and Let Die featured an African American villain. "They were afraid people would be angry that a black guy was not being Sidney Poitier," he said.
The actor, aware of his commanding presence on screen, said: "I'm always called powerful, bulky or imposing, or they say I fill up a room. I'm a 200lb, 6ft 3in black guy and I think I have this image of a monster. It's very difficult."
Kotto brought that presence to films again in Alien (1979), the first in the sci-fi horror series, as chief engineer Dennis Parker. His character saves Sigourney Weaver's Lieutenant Ripley from a humanoid but, like the rest of the crew, is killed by the stowaway monster.
Ridley Scott, the film's British director, was praised for featuring both a black man and a woman in heroic roles.
Kotto turned down the part of Captain Jean-Luc Picard in the TV series Star Trek: The Next Generation, which eventually went to Patrick Stewart, because it was television, not film – a decision he later said he regretted.
But he grasped the chance to play Lieutenant Al "Gee" Giardello, the widower and Baltimore police officer of Sicilian American and African American heritage, in the small-screen crime drama Homicide: Life on the Street (1993-99).
"He's black – he knows how to get down with the brothers," said the actor. "He knows how to communicate with the Italians 'cause he's half-Italian. This is the most interesting character I've ever tried."
After appearing in all 122 episodes – also writing three of the later ones – Kotto returned to the role for a TV movie in 2000 in which his character runs for mayor and is gunned down by an assassin's bullet.
The actor was born Samuel Frederick Kotto in New York in 1939 to Gladys, a nurse of Panamanian and West Indian descent, and Avraham Kotto (née Njoki Manga Bell), a Cameroonian Jew who became a business executive, then a construction worker.
The actor said his father was a great-grandson of King Alexander Bell, who ruled the city of Douala in Cameroon. But a claim in his 1999 autobiography, The Royalty: A Spiritual Awakening, that he was distantly related to the British royal family was refuted by Buckingham Palace.
Samuel adopted the Hebrew name Yaphet at a young age and, after his parents separated when he was three, was brought up by his maternal grandparents in New York's Bronx while his mother served in the US Army.
He dropped out of high school at 16 to become a student at the Actors Mobile Theatre Studio after seeing Marlon Brandon in On the Waterfront.
"I was so blown away after that day," he said. "It was Brando's performance that made me leave the streets to become an actor."
Kotto worked in repertory theatre before landing his first Broadway role, as John, in The Zulu and the Zayda (Cort Theatre, 1965-66), a musical play about the relationship between a Russian Jew and a Zulu in apartheid South Africa. Kotto also understudied, and stood in for, Louis Gossett as John's friend, the Zulu.
He made his film debut as one of the American South rail track workers enduring discrimination in Nothing But a Man (1964), then acted a bank robber in The Thomas Crown Affair (1968) and a bartender, alongside Dean Martin and Robert Mitchum, in the western 5 Card Stud (1968).
More high-profile film parts came after Kotto made an impact on the Broadway stage when he took over from James Earl Jones as Jack Jefferson – based on Jack Johnson, the first African American world heavyweight boxing champion – in The Great White Hope (Alvin Theatre, 1969), a Tony Award-winning drama about interracial love.
On screen, he and Anthony Quinn played chalk-and-cheese detectives spurred into action in Across 110th Street (1972) when small-time crooks steal money from the mafia.
Then came roles as a con artist in The Monkey Hustle (1976); one of the car factory workers stealing from corrupt union officials in Blue Collar (1978); an inmate opposite Robert Redford in Brubaker (1980); a resistance fighter alongside Arnold Schwarzenegger in The Running Man (1987); and an FBI agent in Midnight Run (1988).
His performance as Ugandan dictator Idi Amin in the 1977 TV movie Raid on Entebbe was nominated for an Emmy Award.
In 1990, Kotto was seen in August Wilson's play Fences on Britain's West End stage (Garrick Theatre) and a national tour as Troy Maxson, a father at war with his family, a role originally taken on Broadway by Earl Jones.
One critic remarked on Kotto "transporting the audience on waves of humour and horror, parody and pathos".
In 2001, three years after his marriage to Tessie Sinahon, he founded the Running Man Institute in the Philippines as a retreat for those in show business. By the end of the decade, he had retired from acting.
Kotto's first two marriages, to Rita Dittman (1962-75) and Toni Pettyjohn (1975-89), ended in divorce. He had three children, Natascha, Fred and Robert, from the first and another three, Sarada, Mirabai and Salina, from the second.
He is survived by his children and third wife.
Yaphet Kotto, actor, born 15 November 1939, died 14 March 2021
Register for free to continue reading
Registration is a free and easy way to support our truly independent journalism
By registering, you will also enjoy limited access to Premium articles, exclusive newsletters, commenting, and virtual events with our leading journalists
Already have an account? sign in
Register for free to continue reading
Registration is a free and easy way to support our truly independent journalism
By registering, you will also enjoy limited access to Premium articles, exclusive newsletters, commenting, and virtual events with our leading journalists
Already have an account? sign in