Page 3 Profile: Alison Balsom, trumpet player
Wednesday 18 September 2013 22:04 Comments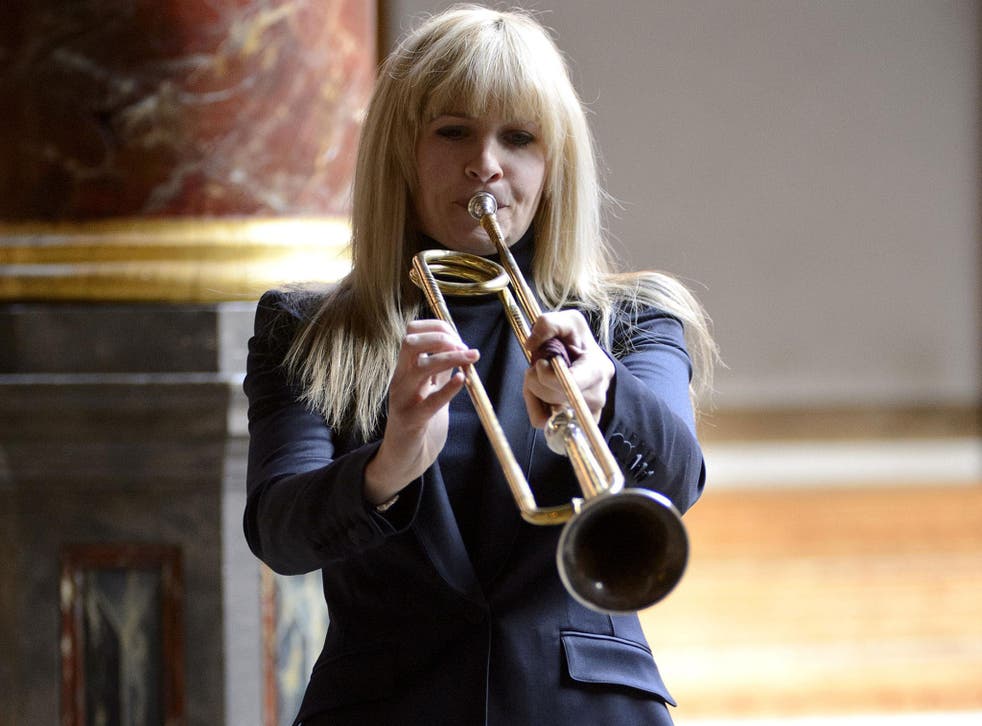 What's the fanfare all about?
This lady has just become the first British woman to win artist of the year at the prestigious Gramophone Classical Music Awards. Luckily for her adoring public, she says by the time she realised some people might think it strange for a girl to play the trumpet, she was "already hooked".
Little Ms Louis Armstrong?
It was actually legendary jazz player Dizzy Gillespie who inspired her to pick up the trumpet. And she's done him proud, as one of the few classical musicians to have achieved a successful solo career on the instrument. Collecting her award, regarded as the most important in classical music, she said: "I'm so thrilled. I could not think of a better way to end the best summer of my life." She even closed the awards ceremony in central London with a rendition of Henry Purcell's Fairest Isle (King Arthur), alongside lutenist Arngeir Hauksson.
Ah, bless...
The most pressing question she now has is: will she have room in her trophy cabinet? It will be vying for space next to her clutch of Classical BRIT Awards, her other Gramophone Award (she won the Listeners' Choice category in 2006), and many more. But, perhaps best of all, she's been immortalised in the form of a statue in her hometown of Royston, Hertfordshire.
Bravo! Where can we catch her playing next?
For her most recent project, she turned her hand to theatre, collaborating with playwright Samuel Adamson on a new play called Gabriel, which takes its music from Henry Purcell's The Fairy-Queen. She's been performing it over the summer at Shakespeare's Globe in London. It's come to the end of its run now though, so your best bet may be the yacht club – she's a keen sailor.
Drats. Anything else worth listening to?
The Gramphone award for Recording of the Year went to the rather interesting album Seven, by Moldovan virtuoso violinist Patricia Kopatchinskaja. Beating 800 other new releases, it's a tribute to the seven astronauts killed when the Columbia space shuttle disintegrated on re-entering the Earth's atmosphere back in 2003.
Register for free to continue reading
Registration is a free and easy way to support our truly independent journalism
By registering, you will also enjoy limited access to Premium articles, exclusive newsletters, commenting, and virtual events with our leading journalists
Already have an account? sign in
Join our new commenting forum
Join thought-provoking conversations, follow other Independent readers and see their replies