Page 3 Profile: Cate Blanchett, actress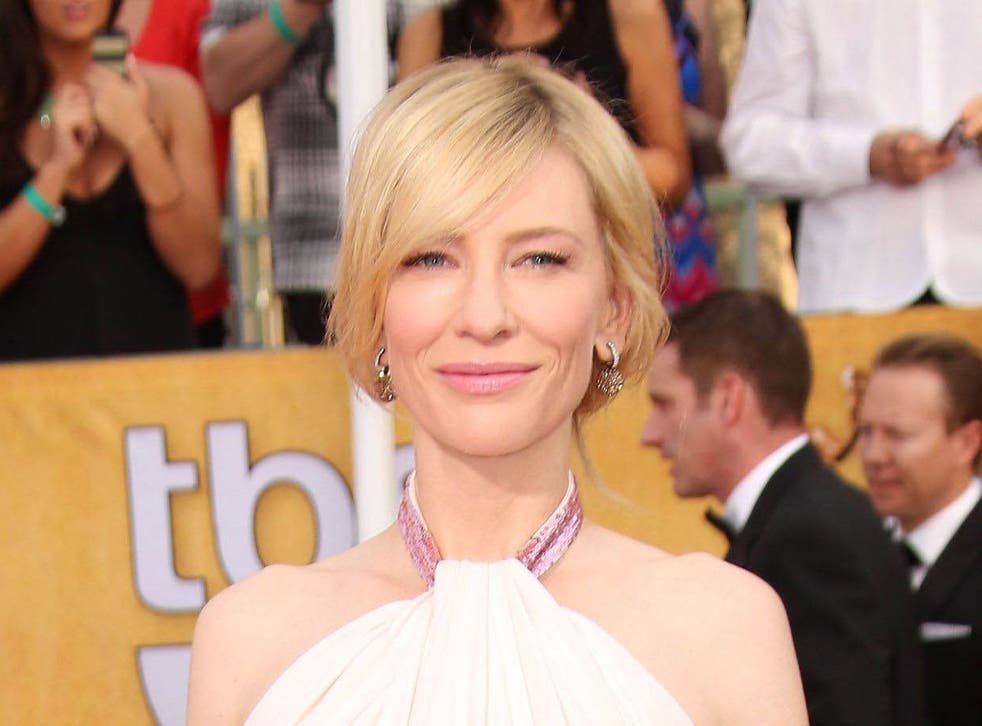 Nice dress.
Er, there's a person in it: Cate Blanchett. She blew critics away last year with her performance as a socialite in the throes of a psychological breakdown in Woody Allen's Blue Jasmine. At Saturday's Screen Actors Guild Awards she won the award for Best Female Actor in a Leading Role.
Now tell us about the frock.
No, that's the point. As Blanchett, 44, was interviewed for E! News on the red carpet, the channel's "glam cam" did its usual lingering shot, sweeping up from her feet. She interrupted her interview and crouched down to ask the camera operator, "Hey, do you do that to guys?"
That would hardly be appropriate.
That's her point. Hollywood has long been criticised for placing more value on an actress's looks than her talents
Blanchett must make an eloquent spokesperson.
She's not afraid to speak out about sexism. When she was cut off during her acceptance speech on Saturday she generated huge applause by objecting: "Twenty-nine seconds? Matthew McConaughey spoke about Neptune… I think I can have five seconds."
Could this be the start of a revolution in Tinseltown?
One can only hope. At this month's Golden Globes the Top of the Lake star Elisabeth Moss let E! know exactly what she thought of its "mani cam", a feature that encourages actresses to show off their manicures by strutting their fingers down a mini red carpet. Instead of revealing all 10 digits, she displayed just one.
Join our new commenting forum
Join thought-provoking conversations, follow other Independent readers and see their replies