Page 3 Profile: Chang Song-Thaek, uncle of North Korean leader Kim Jong-Ung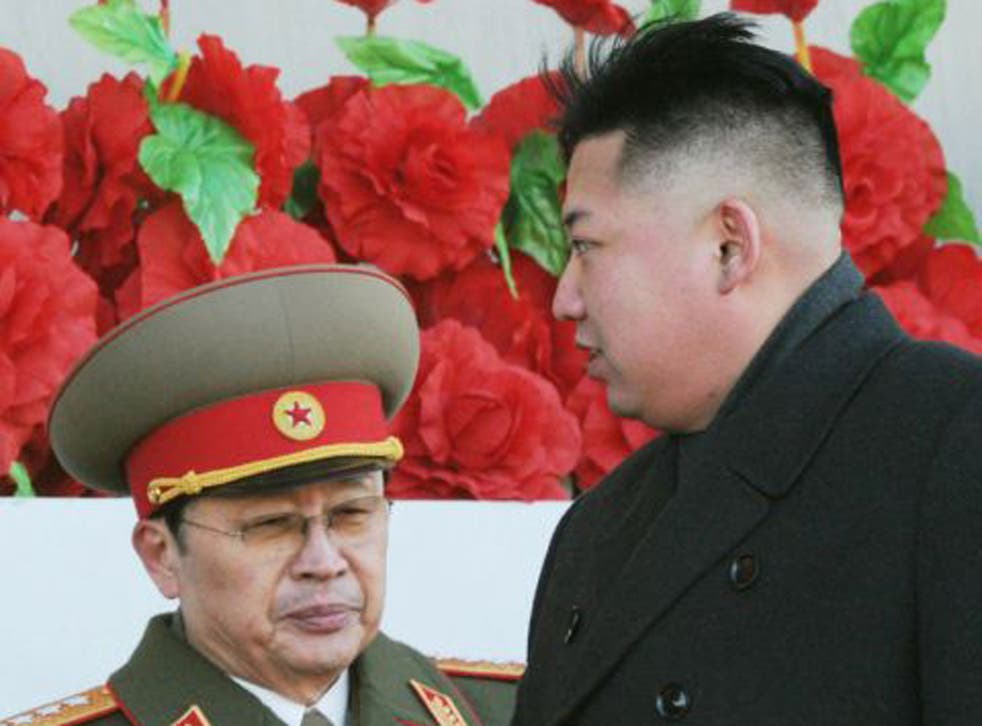 Is all well inside North Korea?
Not exactly. For deep from within the closeted regime comes details of why Chang Song-thaek, the former right-hand man and relative of Kim Jong-un, has been booted out of the government. There were rumours that the once powerful uncle and mentor of the country's dictator had passed his sell-by date. And yet the recent claims emerging from the country are far more eye-opening.
Oh really, how so?
According to the Korean Central News Agency - which, let's remember is a heavily-censored state broadcaster - Mr Chang had committed "criminal acts". These included challenging the leadership of his nephew and forming a rival faction within the Workers' Party. Allegedly the embodiment of a "dissolute and depraved life", the former vice chairman of the National Defence Commission is said to have dabbled in "corruption, drug use, gambling and womanizing".
This all sounds familiar...
Well, Mr Chang's forced removal is just the latest – albeit the most significant – in a series of high-profile purges. Many believe this is Kim Jong-un's bid to boost his power after his father's death in 2011. Dr Paik Haksoon, of Seoul's Sejong Institute, told the BBC that: "Chang Song-thaek had finished his role as a bridge between the past and the future."
But history will judge him accordingly?
Well, that's unlikely. No one really knows exactly how the mad regime works, but Mr Chang has already been edited out of official documentary footage, effectively airbrushing him from history. Yesterday, North Korea's state-run television showed footage of Mr Chang being led out of a meeting by olive-suited state security members, as hundreds of party members watched.
Will he be back?
One can only hope. Mr Chang was ousted from the government by his brother-in-law, Kim Jong-il, in what was seen as an attempt to keep a grip on North Korea's hereditary dynasty. He disappeared for two years before being reinstated in 2006. However, the sheer detail of the official announcement describing Mr Chang's second fall from grace suggests a rather more monumental government shake-up this time around.
Register for free to continue reading
Registration is a free and easy way to support our truly independent journalism
By registering, you will also enjoy limited access to Premium articles, exclusive newsletters, commenting, and virtual events with our leading journalists
Already have an account? sign in
Register for free to continue reading
Registration is a free and easy way to support our truly independent journalism
By registering, you will also enjoy limited access to Premium articles, exclusive newsletters, commenting, and virtual events with our leading journalists
Already have an account? sign in
Join our new commenting forum
Join thought-provoking conversations, follow other Independent readers and see their replies