Page 3 Profile: Jacqueline Bisset, actress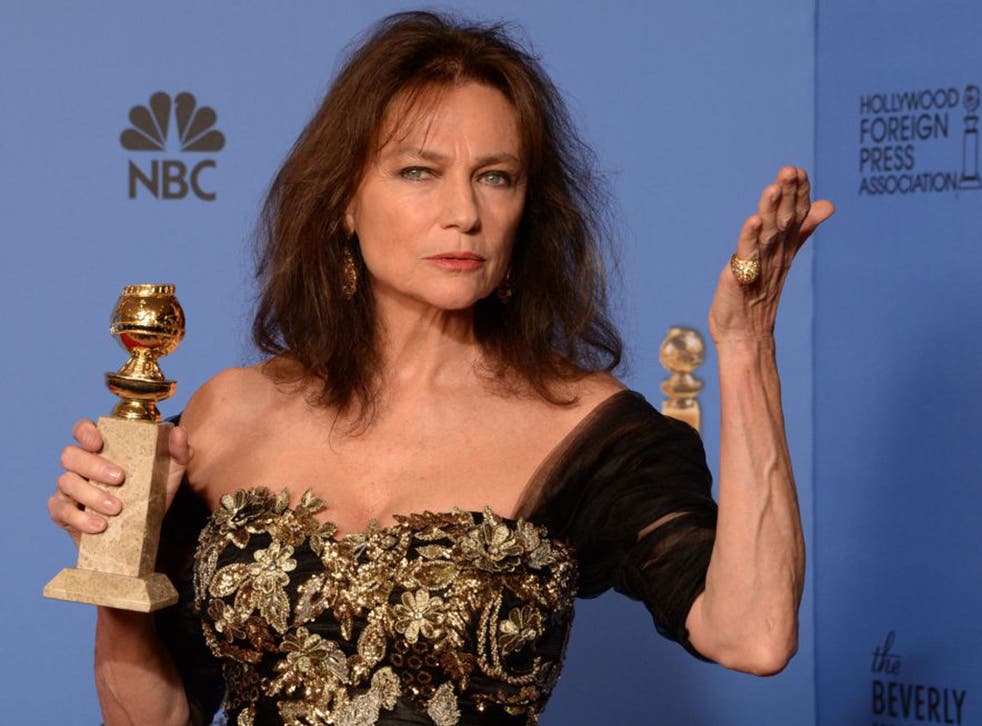 And the award for the most awkward acceptance speech ever goes to…
Jacqueline Bisset. Actually, the British actress picked up the gong for Best Supporting Actress in a Series, Miniseries or TV Movie, for her role as Lady Cremone in BBC drama Dancing on the Edge, at Sunday night's Golden Globes. But her on-stage behaviour when receiving the accolade was ever so slightly…. dramatic.
Do tell.
This year's only British winner, Bisset was first nominated 45 years ago and was clearly shocked by her success. She was at first speechless, before launching into a rambling, stream-of-consciousness monologue, punctuated with expletives and long pauses.
Cringe. So what exactly did she say?
The 69-year-old said she was "absolutely shaken", after beating off rivals Janet McTeer, Hayden Panettiere, Monica Potter and Sofia Vergara. She went on to thank her co-star, 12 Years a Slave actor Chiwetel Ejiofor, and her agents, before saying "I'm sorry, I'm gonna get this together!" Referencing her critics, Bisset said: "The people who've given me s***, I say, like my mother, what did she say? She used to say, 'Go to hell and don't come back'." She completed her speech in a gush about the importance of forgiveness and love, before saying "Thank you so much! Thank you!"
Wow, maybe too much champagne, but then it was a long time coming.
Bisset was first nominated in 1969, when she was up for Most Promising Newcomer, and had a further three unsuccessful nominations before last weekend's win. She made her debut alongside Audrey Hepburn in the 1967 film Two for the Road, but her breakthrough came when she starred as the lead in The Deep in 1977. She spent much of the movie immersed in water in just a T-shirt, cementing her status as one of the industry's great beauties and leading producer Jon Peters to say: "That T-shirt made me a rich man".
And what did everyone else have to say?
Many famous people took to Twitter to air their response to the speech. Ellen DeGeneres tweeted: "I helped write Jacqueline Bisset's speech. Did you like it?" Piers Morgan commented: "Maddest acceptance speech in awards history. Take a bow, Ms Bisset. #GoldenGlobes", before adding "there haven't been many more beautiful actresses than Jacqueline Bisset." You win some, you lose some eh?
Join our new commenting forum
Join thought-provoking conversations, follow other Independent readers and see their replies