Page 3 Profile: Licia Ronzulli, Italian politician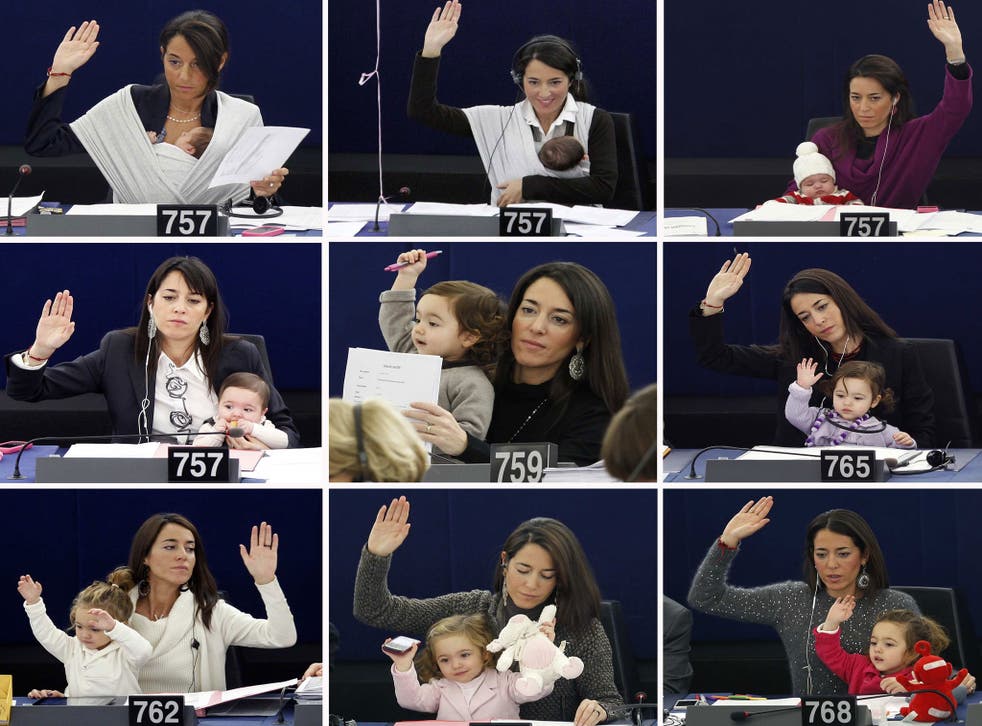 She's a bit young to be a politician, isn't she?
Not the child! That's Vittoria sitting on her mother Licia Ronzulli's knee.
Well, they both look like they mean business.
Licia, an Italian MEP, has been taking her daughter to work in Strasbourg's European Parliament since 2010, when the child was just six weeks old. Now three, the young girl has been pictured taking an apparently active interest in EU politics this week, joining her mother in casting a vote.
They look quite the double act – is the EU OK with it, then?
Seemingly so. Ronzulli first took her daughter – carried in a sling – along to a vote on working conditions of women three years ago to help to highlight the issue. At the time, she said: "We've been doing a lot, a lot of work in the European Parliament, and there was no interest in the press. Then I come with my baby and everybody wants to interview me." Ronzulli added that she wanted to "remind people that there are women who do not have this opportunity [to bring children to work], that we should do something to talk about this".
Great stuff. Which party is she from?
Making it all the more surprising, Ronzulli, along with her husband, who is also an MEP, belongs to Silvio Berlusconi's party. They are also apparently friends with the former Italian Prime Minister, who said in 2008 that "the left has no taste, even when it comes to women", asserting that one of the reasons the right is better is because the female politicians are "more beautiful".
Hopefully she put him in his place. Any chance MPs over here will be taking their children into work any time soon?
We'll have to wait and see, though I don't think a baby would enjoy all the jeering – other than the occasional outburst by Nigel Farage. The European Parliament is a comparatively calm place.
Join our new commenting forum
Join thought-provoking conversations, follow other Independent readers and see their replies