Page 3 Profile: Madonna, singer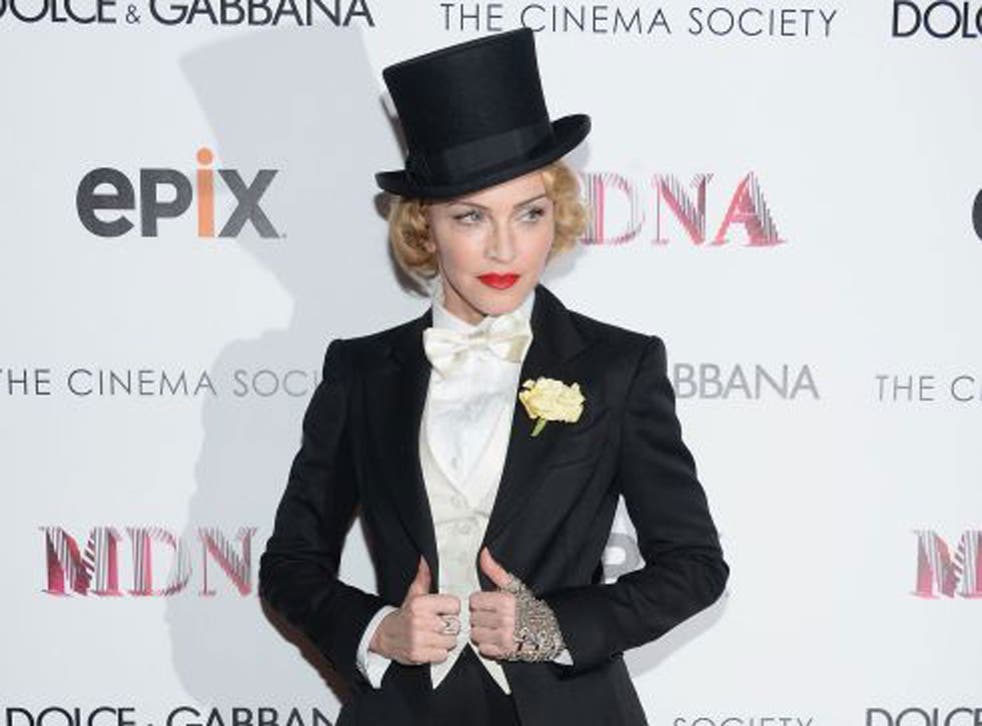 Who's that girl?
A material one that's for sure. Madonna has just been named the world's highest-earning musician by Forbes, having made a whopping $125 million over the last year.
Wow, how's she done that? The last Madonna hit I remember was "American Pie".
Well the world isn't anywhere near as out of touch with Madge as yourself – her earnings for the past year came predominantly from her MDNA world tour, along with big merchandise sales at the concerts, her Material Girl clothing line and a fragrance.
She's obviously still got it then… how did the young pretenders to her throne get on?
Well the biggest pretender – quite literally in some people's mind – Lady Gaga, came second, but by a stretch, having made a lowly $80m. Taylor Swift came seventh with $55m and Beyonce ninth with $53m. Rihanna and Katy Perry were left behind in 16th and 22nd respectively.
So what does Madge think of Gaga, the great pretender?
Despite saying that she was "flattered" by comparisons when Gaga first burst onto the scene, Madge has accused the self-professed performance artist of ripping off her songs. Most recently, she said Gaga's "Born This Way" was "reductive" of her 1989 track "Express Yourself". Gaga said: "I've basically been hoping that I would become so good that one day I would p*** off Madonna!"
No collaborations between the two stars then... Who else was in the top 10?
Well quite a few other oldies who seem to still have it. Bon Jovi came in third with $79m, country star Toby Keith fourth with $65m and Elton John eighth with $54m. Coldplay also made an appearance at fifth, while the Biebs came sixth having made $58m.
What's next for Madge then? Is she going to be hanging up the leotard anytime soon?
The Queen of Pop's 30-year career doesn't look to be slowing any time. She has hinted at a new album for next year and said she want's to work with Daft Punk, but admitted that they are yet to return her call. That's awkward.
Register for free to continue reading
Registration is a free and easy way to support our truly independent journalism
By registering, you will also enjoy limited access to Premium articles, exclusive newsletters, commenting, and virtual events with our leading journalists
Already have an account? sign in
Register for free to continue reading
Registration is a free and easy way to support our truly independent journalism
By registering, you will also enjoy limited access to Premium articles, exclusive newsletters, commenting, and virtual events with our leading journalists
Already have an account? sign in
Join our new commenting forum
Join thought-provoking conversations, follow other Independent readers and see their replies