Page 3 Profile: Penny Mordaunt, Conservative MP
Antonia Molloy
Thursday 09 January 2014 01:00 Comments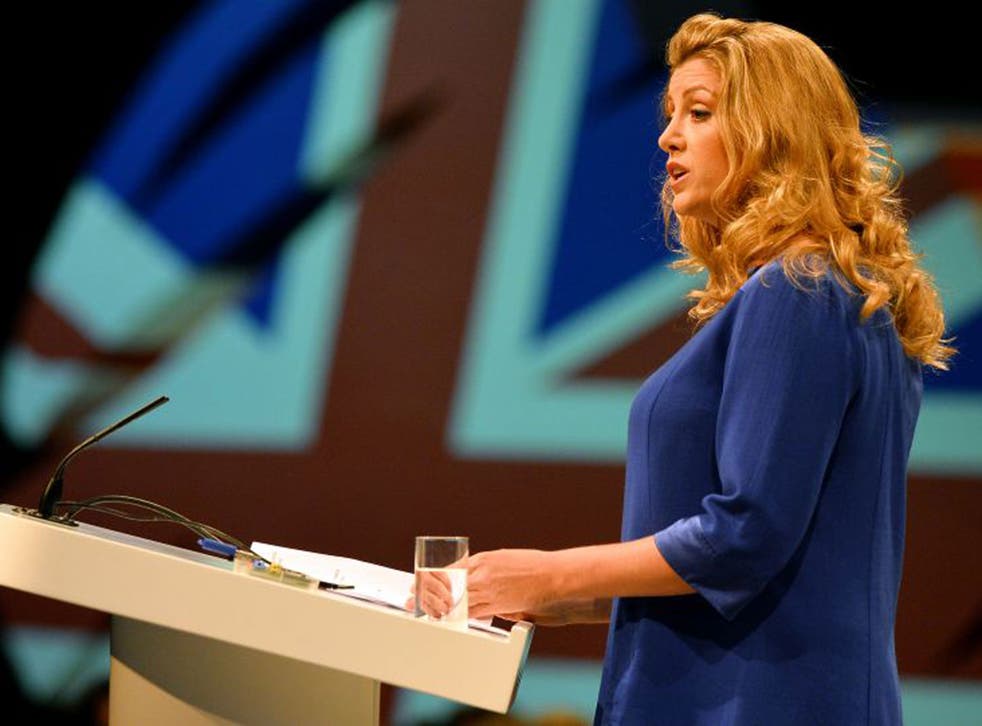 Someone's about to make a Splash!
That's right. Tory politician Penny Mordaunt will be donning her swimsuit on live TV for the current series of ITV celebrity diving show Splash! The Conservative MP for Portsmouth North will be attempting to elegantly plunge into the water later this month under the gaze of Olympian Tom Daley.
But not everyone is likely to be impressed…
The parliamentary private secretary to Defence Secretary Philip Hammond, and member of the Royal Navy Reserve, has been criticised for appearing on the programme at a time when Portsmouth's shipbuilding industry is under threat, following a government downgrade of the port.
Then again, she's not the first female MP to make her small screen debut.
The announcement comes just over a year after Nadine Dorries, Conservative MP for Mid Bedfordshire, caused an outcry by appearing on another ITV contest, I'm A Celebrity ... Get Me Out Of Here! Dorries had the party whip temporarily withdrawn and in November was forced to apologise for failing to properly register her media earnings, including the undisclosed sum from the jungle.
Surely Mordaunt won't be making the same mistakes.
Certainly not. Ms Mordaunt, who claims she has "the elegance and drive of a paving slab", plans to donate her pay check to charity. She said: "Not only is Splash! a great personal development experience but it also seemed like the perfect way to fund raise for a charity I'm very passionate about - the Hilsea Lido in Portsmouth which is being renovated by the community. I will be donating my fee for the programme to assist with the renovations."
And it will be quite a treat for some viewers…
Yes, Ms Mordaunt is currently ranked eighth on the Sexy MP website, which was created by Made in Chelsea entrepreneur Francis Boulle. Fellow Cameronite Owen Patterson is in first place, but I'm getting distracted…
Is she likely to win?
Ms Mordaunt will be competing against former chart star Paul Young and model Danielle Lloyd in the knock-out competition. Comedian Patrick Monahan and The Only Way Is Essex's Dan Osbourne will also be taking part in the heat on 18 January. Whatever happens, Conservative whips are said to be relaxed about her participation. Ready, set, dive!
Register for free to continue reading
Registration is a free and easy way to support our truly independent journalism
By registering, you will also enjoy limited access to Premium articles, exclusive newsletters, commenting, and virtual events with our leading journalists
Already have an account? sign in
Join our new commenting forum
Join thought-provoking conversations, follow other Independent readers and see their replies