Page 3 Profile: t.A.T.u. - Pseudo-Sapphic pop duo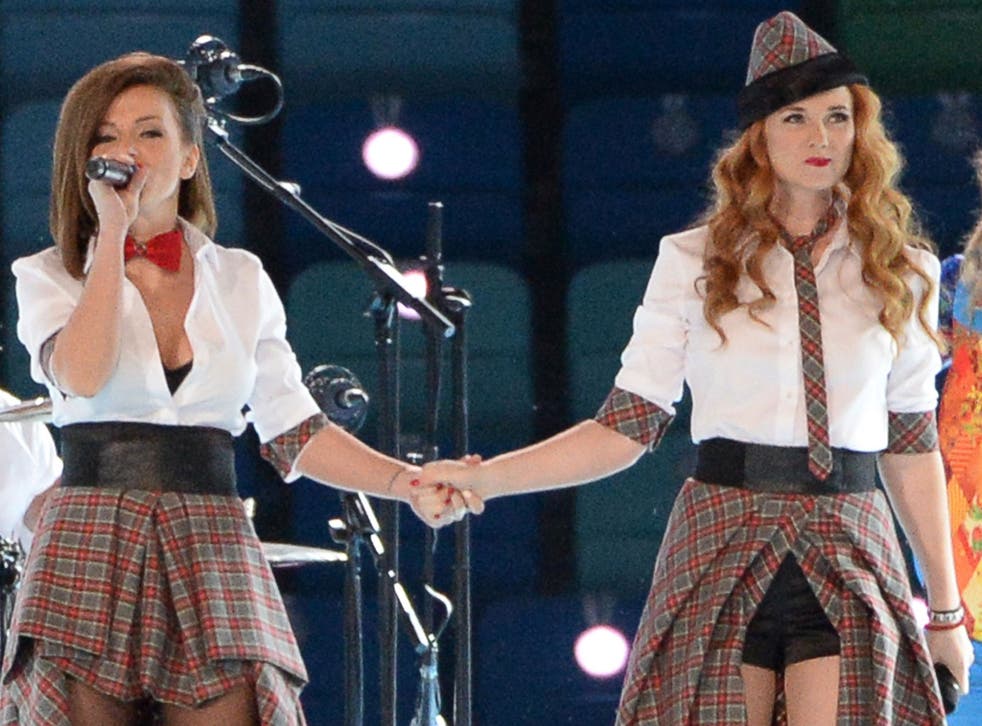 Who are this pair?
Say privet (hi in Russian) to Lena Katina and Yulia Volkova, aka. t.A.T.u., best-known here for their 2003 hit song "All the Things She Said". They were back yesterday, performing at the Sochi Winter Olympics opening ceremony.
Fine young Russian stock representing their most glorious nation. Fantastic!
The problem is – and we're not sure if anyone told Putin this – last time around, they were cavorting in skimpy school uniform singing about how they really just couldn't stop thinking about one another and indulging in a spot of kissing.
Whaaatt!?
Calm down, dear, it was only a snog. The issue for Russia is that it's been getting it in the neck in the run-up to the Games for its shameful record on gay rights. So featuring the previously pseudo-Sapphic duo seemed a little, um, confused.
Perhaps Mother Russia was feeling curious?
The decision, apparently, was down to little more than reflecting the Olympic spirit – and the fact Russia didn't have anyone else. "Unlike London, we cannot boast a plethora of bands," said Konstantin Ernst, chief creative producer of the ceremony. "One of the t.A.T.u. songs is "They Won't Catch Us". That is close to the heart of every athlete."
And what was that garish thing on my Google?
International pressure has grown in response to Russian laws forbidding homosexual "propaganda". Yesterday, Google showed its colours with a rainbow flag logo, while Channel 4 aired a mini-musical supporting gay Olympians.
So, basically, as a result of Sochi, everyone's gone a bit more gay?
Pretty much. Now give us a kiss.
Join our new commenting forum
Join thought-provoking conversations, follow other Independent readers and see their replies