Page 3 Profile:The Wombles, furry litter pickers
Oscar Quine
Wednesday 28 August 2013 20:23 Comments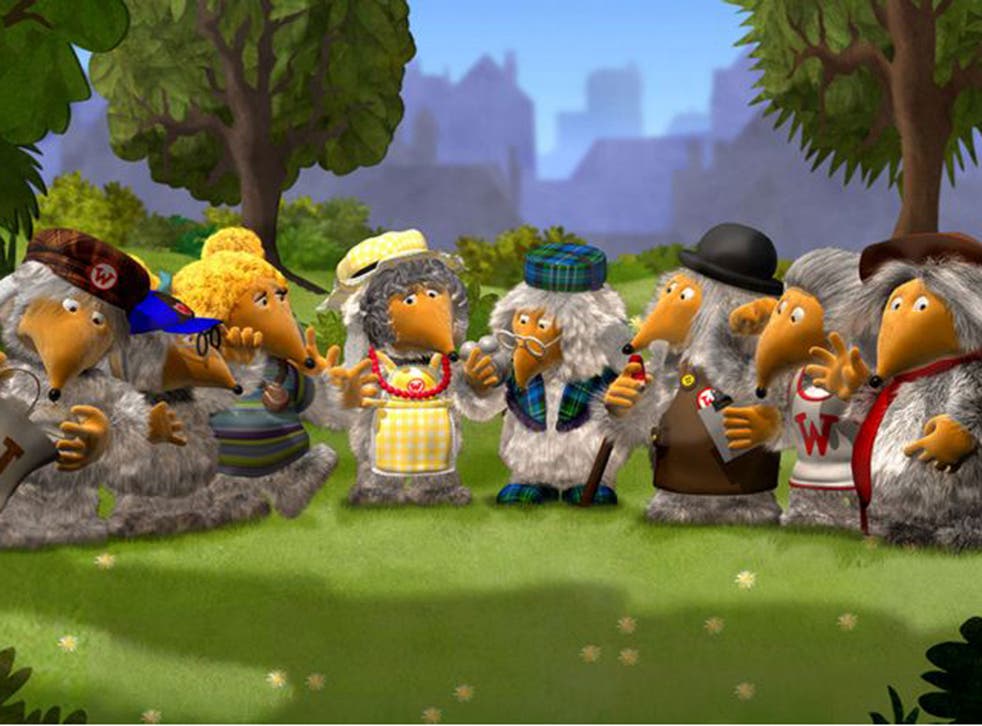 Another 70's revival?
Yes, but not any old one. The rather wonderful Wombles are heading back to our screens in all their pointy-nosed, unkempt - and slightly odd - glory.
Hurrah for nostalgia!
Don't expect the same quaint animation style of the original series. Uncle Bulgaria and co are having a 21st-century CGI makeover for the Channel 5 series, slated for 2015. Mike Batt, the musician who penned many of their spinoff hits, said: "It will look more like stop-motion but with great fur. There are audiences of new children and international audiences who missed The Wombles the first time around."
They can sing?
Of course. Who can forget their hit Remember You're A Womble. In fact, the last time the little critters were seen was performing on-stage at Glastonbury 2011.
And they live in Wembley?
Wimbledon. On its Common to be precise, where they spend most of their days cleaning up after us messy humans. There, Tobermory, Orinoco and all the others live in communal harmony to the motto "Make Good Use of Bad Rubbish".
Very right on.
When creator Elisabeth Beresford wrote the first Wombles novel in 1968, their environmentally-friendly message was certainly considered ahead of its time. She came up with the idea after a walk on the Common, basing the characters on her family members, while the name wombles was inspired by her daughter's mispronunciation of Wimbledon.
So they're indigenous to Southwest London?
No no, they live the world over and there are several sub-species - according to one of the novels, the Loch Ness Monster is actually a clan of water wombles!
Fantastic, can't wait to have them back.
Just remember to keep it a secret. Wombles try very hard to hide their existence from humans, and it would be a shame to ruin that now, wouldn't it?
Register for free to continue reading
Registration is a free and easy way to support our truly independent journalism
By registering, you will also enjoy limited access to Premium articles, exclusive newsletters, commenting, and virtual events with our leading journalists
Already have an account? sign in
Register for free to continue reading
Registration is a free and easy way to support our truly independent journalism
By registering, you will also enjoy limited access to Premium articles, exclusive newsletters, commenting, and virtual events with our leading journalists
Already have an account? sign in
Join our new commenting forum
Join thought-provoking conversations, follow other Independent readers and see their replies