5 Seconds of Summer guitarist Michael Clifford burnt on stage as hair catches on fire in pyrotechnics accident
The guitarist appeared to walk next to a pyrotechnical display on stage as it was shooting fire into the air
Loulla-Mae Eleftheriou-Smith
Sunday 14 June 2015 10:52 Comments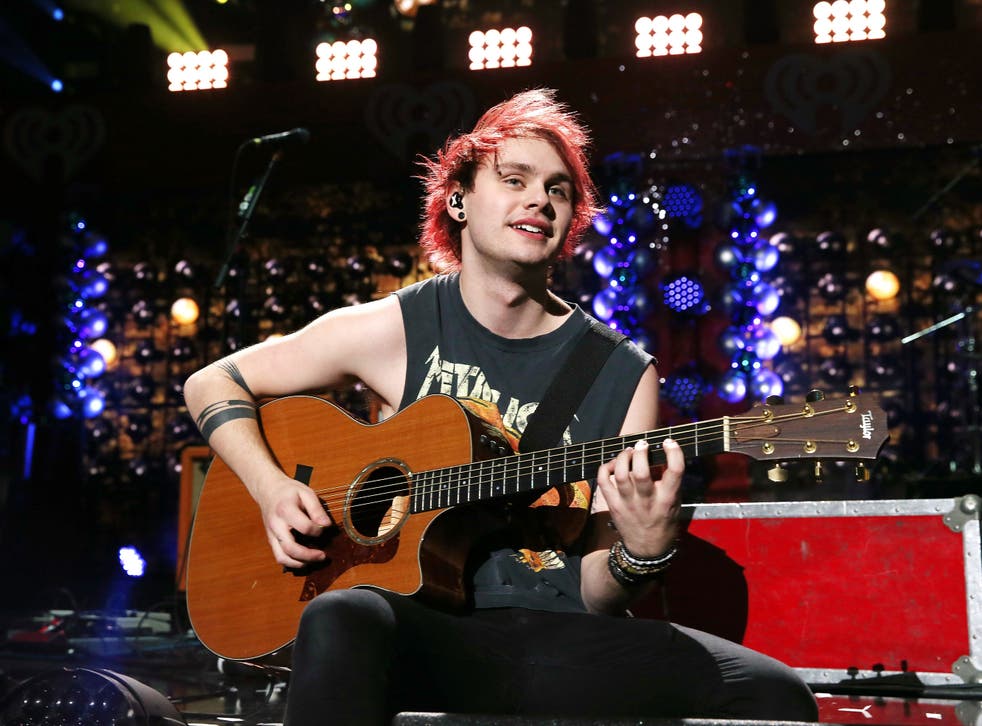 5 Seconds of Summer had to cut their London gig short on Saturday night after guitarist Michael Clifford was burnt on stage in a pyrotechnics accident.
The guitarist was apparently caught by a pyrotechnical display on the front of the stage that shot fire into the air and burned him as he walked past it.
Footage caught by fans showed smoke rising from Clifford's head after he walked past the display. He quickly rushed towards the back of the stage, grabbing a towel to treat his head.
A band-member later addressed the crowd to say: "Michael has hurt himself so we will not be continuing the show right now. He is OK," and thanked the crowd.
Clifford tweeted a picture of himself after the show with the left side of his face in bandages, while giving a "thumbs up", with the message: "What the f*cks up. Sorry I couldn't finish the encore, but at least I look like two face. Thanks for worrying every1".
Band mate Calum Hood tweeted "No one ever wants to see your best friend in the state I saw Mike backstage. He's a trooper and is OK."
Clifford shared the image of himself on his Instagram page to give fans an update: "Hello world. I'm doing OK :) thanks for worrying!"
Register for free to continue reading
Registration is a free and easy way to support our truly independent journalism
By registering, you will also enjoy limited access to Premium articles, exclusive newsletters, commenting, and virtual events with our leading journalists
Already have an account? sign in
Join our new commenting forum
Join thought-provoking conversations, follow other Independent readers and see their replies