A journey in grief: the challenges of creating a multi-faith funeral for my daughter Mia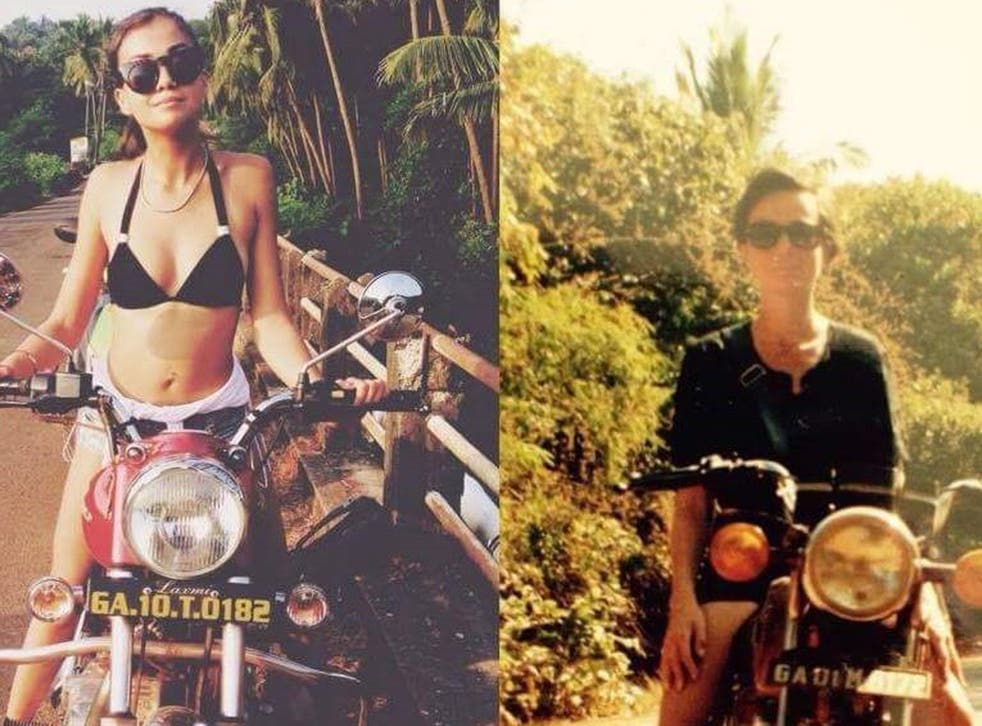 Mia Ayliffe-Chung is the 21-year-old British backpacker who was stabbed to death in Australia last Tuesday at the hostel she was staying in.
Mia, from Wirksworth in Derbyshire, was working on a farm in Queensland in order to fulfil requirements for her Australian visa.
In the coming week, Mia's mother, Rosie Ayliffe, will write a daily blog in The Independent as she prepares to travel to Australia and collect her daughter's ashes.
Here, in her own words, she talks about the difficulties of arranging a multi-faith funeral and how it will reflect Mia's life.
Mia's family are raising money to create a memorial fund in her memory. Click here to donate or find out more.
---
On our way to Australia via Crystal Palace and by a trick of fate I've ended up in the very spot where it all started. Westows House in Crystal Palace is now an upmarket wine bar but back in the 80s it was a shady and insalubrious public house frequented by a series of up and coming small-time gangsters.
It was here I met Mia's father. Two years later on a holiday to Goa - (a trip immortalised last summer in a photoshopped creation Mia sent me from India: a montage of us side-by-side on identical Royal Enfields) Mia was conceived, and the rest, as they say, is history.
Now I'm back, 20 plus years later, putting the final touches to the plans for my daughter's funeral with a group of family and friends, while we also finalise travel details for our forthcoming trip to Australia. News is coming in from Australia via Mia's sister Nicola, who is PR and PA person for the entire family, and an absolute rock. Apparently we're to have three police cars escorting us from the airport to the Hilton, as we're told the press over there are relentless about invading privacy. Given I've had to climb over an eight foot wall in our back garden to get to the pub this week in a scene reminiscent of Shaun of the Dead, I'm apprehensive.
This isn't as easy as you'd imagine for reasons that may not be immediately apparent. We decided the service should reflect a range of faiths without realising what we were taking on. Mia was essentially Buddhist in outlook: she derived immense comfort from meditation, and she believed in reincarnation and other tenets of Buddhism. We have therefore decided on a prolonged, reverberating note from a Buddhist singing bowl to signify the beginning and end of a meditation on life and death.
Most of the family is Christian and the funeral is taking place in church, so we have chosen chapter 21 from Revelations. However verse eight is something of a challenge: 'But the fearful, and unbelieving, and the abominable, and murderers, and whoremongers, and sorcerers, and idolaters, and all liars, shall have their part in the lake which burneth with fire and brimstone: which is the second death'. I pointed out to my brother, who'll be reading this passage at the service, that this included a fair proportion of the congregation. We decided to leave that bit out.
After talking about the misrepresentation of Mia's death in the media as an act of terrorism on the part of an Islamic fundamentalist, the minister delivering the service suggested we include a Koranic reading, and he will find something suitable with a friend who is an Islamic scholar. I'm hoping this will be read by a friend of Mia's, who is the son of the last of my friends to see Mia in Istanbul. His parentage is Turkish and Scottish. All good. We've also asked my friend Mark Glanville, an opera singer of Jewish descent, to deliver a Jewish text or song.
In addition, Mia's Nan Ruby Chin and her father are Satsangis, followers of the Swaminarayan school of religious belief which is related to Sikhism, and Nan has kindly offered to read a text from their discipline.
To reflect Mia's love of music, we're intending to ask her lovely friend Elliot to sing in church. The song which immediately sprang to his mind is both about obsessive love, which is a little jarring given the circumstances of her death. But Elliot learnt the song with Mia at his side and it has strong connotations of her to him. What to do? The decision was made as Nan Ruby loved the song, so it's in, with Elliot's careful amendments to avoid negative connotations.
The funeral plan is shaping up, although it's getting so long we may start impinging on Sunday worship. Anyway it's as well you can now get something decent to eat in Crystal Palace as it looks as if it could be a long night.
Register for free to continue reading
Registration is a free and easy way to support our truly independent journalism
By registering, you will also enjoy limited access to Premium articles, exclusive newsletters, commenting, and virtual events with our leading journalists
Already have an account? sign in