Women's magazine Elle photoshops all the men out of public life to show how sparse it looks
Elle UK shows the extent men dominate governments, committees and TV shows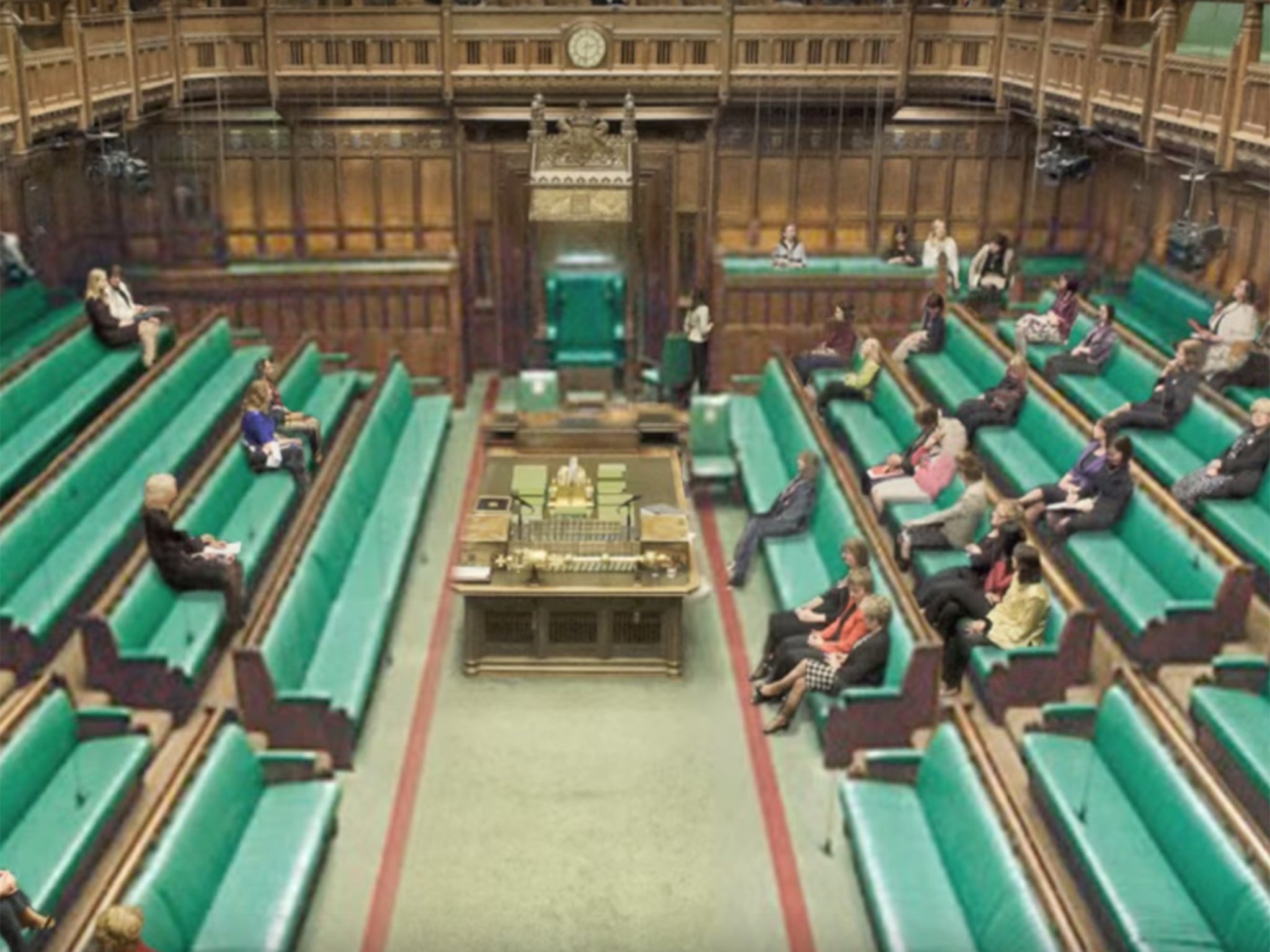 If there was any doubt that men continue to hold a disproportionate grip on influence in public life, then these pictures will dispell it.
Using images of the House of Commons in London, a gathering of heads of state, the contestants on University Challenge or a UN convention, a campaign has Photoshopped all the men out of sight to highlight the sparse numbers of women with power.
Men have been photoshopped out of prominent parts of pubilc life as part of a campaign by Elle Magazine, called #MoreWomen.
What public life would look like without men
Show all 12
"The story of how women in positions of strength continually support and empower each other is consistently ignored while the myth that we pit ourselves against each other perpetuates.
"We want to change this narrative in our Feminism issue and create a more positive conversation – to reflect the power of women, and to support and grow each other as we push for global equality.
"They are asking powerful groups of women to post their pictures on social media, along with the pledge: "One woman's success makes EVERY WOMAN STRONGER. More women for #morewomen #ELLEFeminism."
Join our commenting forum
Join thought-provoking conversations, follow other Independent readers and see their replies