AC/DC drummer Phil Rudd denies breaching home detention by drinking alcohol
Rudd was remanded on bail until November
Heather Saul
Monday 03 August 2015 15:11 Comments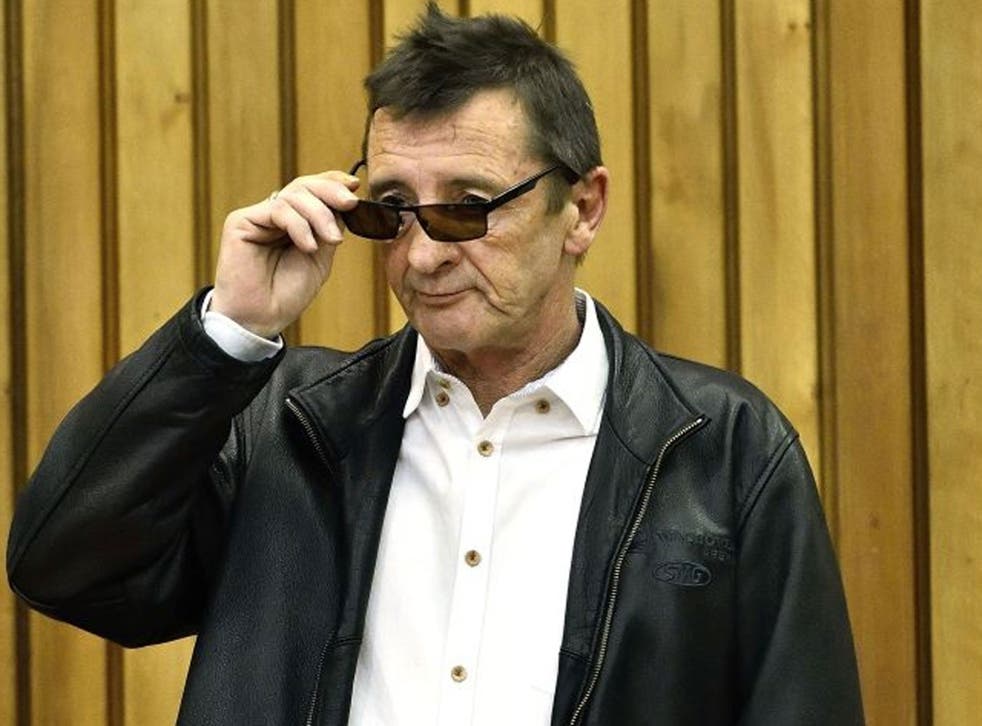 The AC/DC drummer Phil Rudd has denied violating the terms of his home detention by drinking alcohol.
Rudd was sentenced to eight months house detention for being in possession of methamphetamine and marijuana and for making threats to kill a former member of his security services.
Rudd, who walked into the courtroom wearing an AC/DC leather jacket a month after he was told by the judge sentencing him that his band would go on without him, is expected to stay sober as part of his home edition conditions. The 61-year-old is being electronically monitored as part of his sentence and is required to comply with drug and alcohol testing when asked.
He was remanded on bail until November when a hearing will take place to determine whether he did breach his bail conditions, according to the Associated Press. When asked by reporters if he was feeling anxious about the hearing as he left the courtroom, he replied: "No, the only thing I'm nervous about is I don't, I don't actually don't know what's going on."
He told another reporter he would be spending his time on bail working on "self-improvement".
Register for free to continue reading
Registration is a free and easy way to support our truly independent journalism
By registering, you will also enjoy limited access to Premium articles, exclusive newsletters, commenting, and virtual events with our leading journalists
Already have an account? sign in
Join our new commenting forum
Join thought-provoking conversations, follow other Independent readers and see their replies