Adam Goodes should apologise, says mother of 13-year-old girl who called him an 'ape'
The woman said singling out her 13-year-old daughter was 'ridiculous'
Chris Mandle
Thursday 30 July 2015 11:53 Comments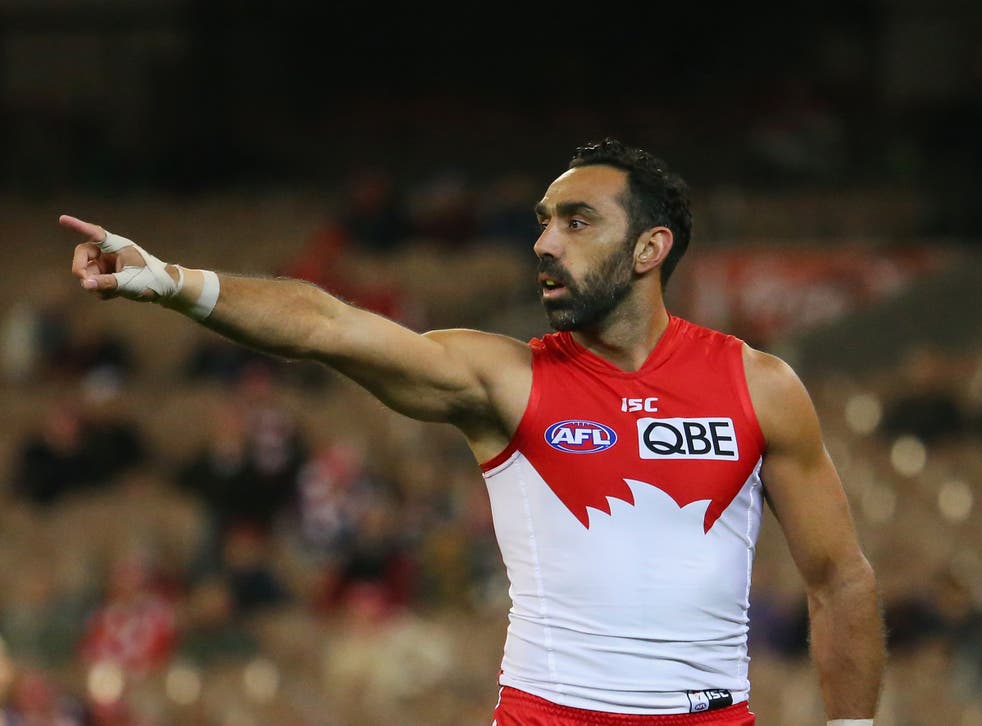 The mother of a girl who called Adam Goodes an 'ape' says the subsequent controversy is his own fault and he should apologise to her daughter for singling her out.
The incident occured during the AFL's Indigenous Round in 2013.
Goodes has left the Sydney Swans 'indefinitely' in the wake of repeated attacks, taunts and boos from both the public and a number of prominent figures in the media.
The mother, identified only as Joanna, said Goodes was wrong to single out her daughter when she made the racial slur, and said his altercation, which led to the 13-year-old girl being escorted from the ground, was the reason he has faced so much criticism.
"If he hadn't have carried on like a pork chop it wouldn't have mattered," she told The Sydney Morning Herald. "I don't think he should retire, he should man up and just take it"
The girl, Julia, said she didn't understand the racial subtext of the word, and her mother added that she had been a victim of unfair treatment.
"Picking on a 13-year-old child I thought was absolutely ridiculous and having her questioned by police without an adult being present was absolutely disgusting on the part of himself and the AFL," she said, adding: "It was the way he carried on on the ground that made them do what they did."
The race row came to a head last week when Lewis Jetta, Goodes Sydney Swans team-mate, was criticised after performing an Indigenous war cry dance after scoring a goal, which included throwing an imaginary spear at the crowd when he was booed.
Register for free to continue reading
Registration is a free and easy way to support our truly independent journalism
By registering, you will also enjoy limited access to Premium articles, exclusive newsletters, commenting, and virtual events with our leading journalists
Already have an account? sign in
Join our new commenting forum
Join thought-provoking conversations, follow other Independent readers and see their replies