Adele didn't give Donald Trump permission to use her music at rallies
Exclusive: 'Adele has not given permission for her music to be used for any political campaigning'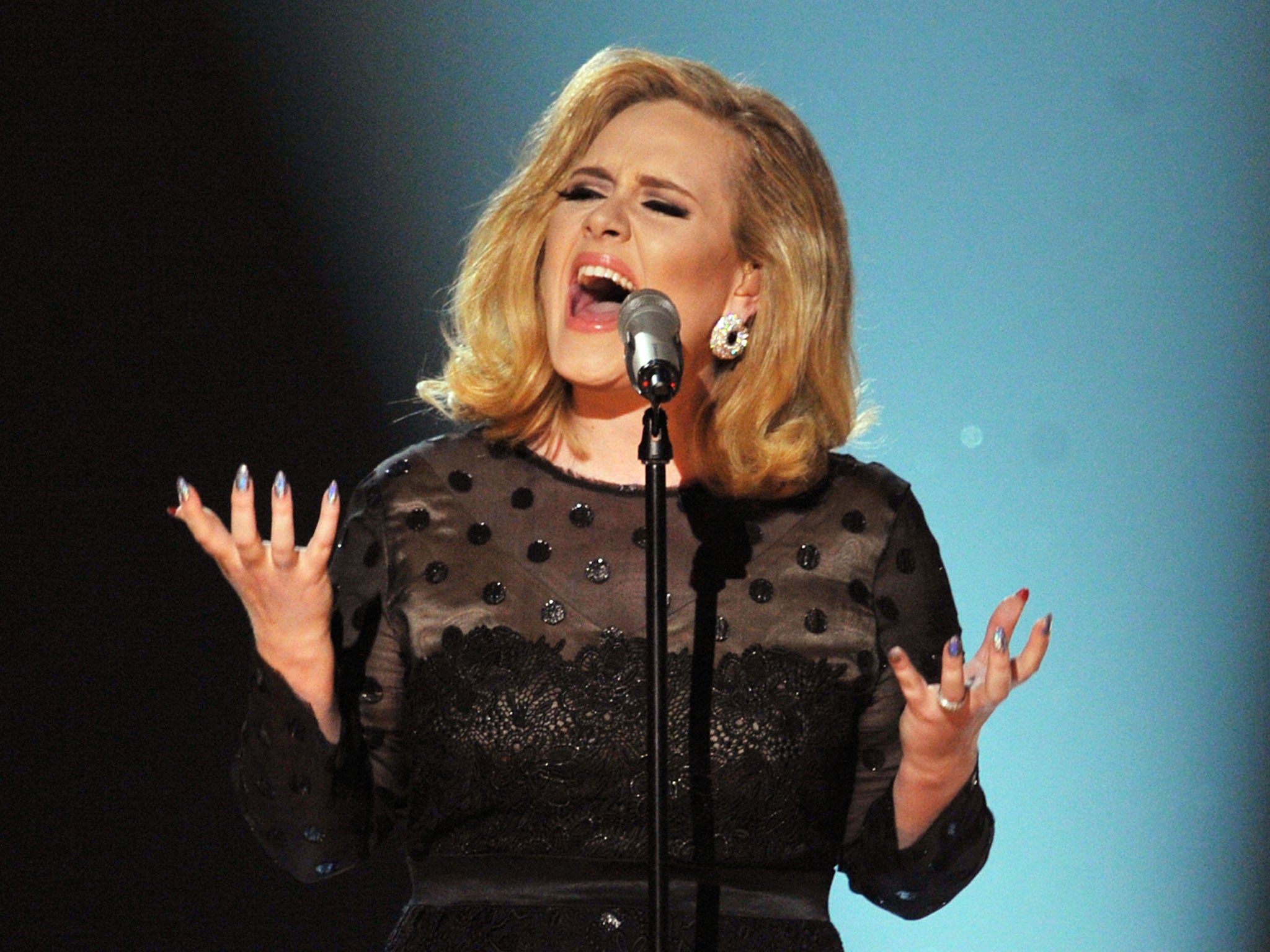 Adele has told Donald Trump that he does not have permission to use her songs at campaign rallies after fans expressed their anger that the Presidential hopeful was using the singer's hits as his warm-up music.
The Republican frontrunner has consistently played Adele's smash hit "Rolling In The Deep", with its "we could have had it all" refrain, to stoke up the atmosphere at campaign events before his appearance.
Trump, an Adele fan who attended her New York concert last year, has also played Skyfall, the singer's James Bond theme ("when it crumbles, we will stand tall, face it all together") after delivering his apocalyptic stump speech about America's future.
Adele's fans have expressed anger at Trump's appropriation of her music for his campaign. "Don't suppose he asked for her endorsement. Hopefully she's objected," tweeted one.
"Noooooo!! Not Adele!! Must Trump ruin that too?!," asked one fan. "I think she's cringing as much as we are ... wish he would drown in the deep. The bigot," wrote another. Others asked if Adele was being paid for the use of her music by Trump.
Adele has now broken her silence over the association and made it clear that she does not endorse Trump's use of her music. "Adele has not given permission for her music to be used for any political campaigning," a spokesman for the singer told The Independent.
Most memorable Adele quotes
Show all 20
Trump's rival for the Republican nomination, Mike Huckabee, has also tried to cash in on Adele's popularity. Huckabee, trailing the field, posted a cover of Adele's "Hello" on Twitter and YouTube, featuring lyrics about the Iowa caucus and his rivals. Due to a claim from the copyright holder of the song, the audio for the post has been muted.
Adele has preferred to stay out of political debates, since making a 2011 statement that she was a "Labour girl."
Aerosmith frontman Steven Tyler has ordered Trump to stop using the power ballad Dream On at campaign events.
Attorneys for Tyler sent a second cease-and-desist letter to Trump's campaign committee. It said that Trump does "not have our client's permission to use Dream On" or any of Tyler's other songs and that it "gives the false impression that he is connected with or endorses Mr Trump's presidential bid".
Donald Trump's Freedom Kids are the weirdest
Adele has yet to go that far. Fans noted that her songs were hardly appropriate for the Trump campaign. Some noted the "You're gonna wish you never had met me" line in Rolling In The Deep. "This is the end," quoting the opening line of Skyfall, wrote one Twitter user, after the song was played at Trump's Iowa event.
Trump previously annoyed Adele fans after he "cut the line" to get to his seat, when he attended her exclusive performance at the Radio City Music Hall last November.
Musicians have frequently had cause to complain over politicians hijacking their music. REM frontman Michael Stipe objected to the use of the band's 1984 song It's the End of the World as We Know It (And I Feel Fine) by Trump and the Texas senator Ted Cruz, another 2016 candidate. Bruce Springsteen objected to Ronald Reagan's use of Born in the USA in 1984.
Meanwhile indie band Vampire Weekend have publicly endorsed the Democrat hopeful Bernie Sanders. The group joined Sanders on stage at an Iowa students rally and sang a cover of Woody Guthrie's This Land Is Your Land with the left-leaning Vermont Senator.
Join our commenting forum
Join thought-provoking conversations, follow other Independent readers and see their replies