The Independent's journalism is supported by our readers. When you purchase through links on our site, we may earn commission.
Ahmed Mohamed demands $15m compensation and written apology after homemade clock arrest
Lawyers for the teenager's family said they will file a civil suit in 60 days if officials fail to comply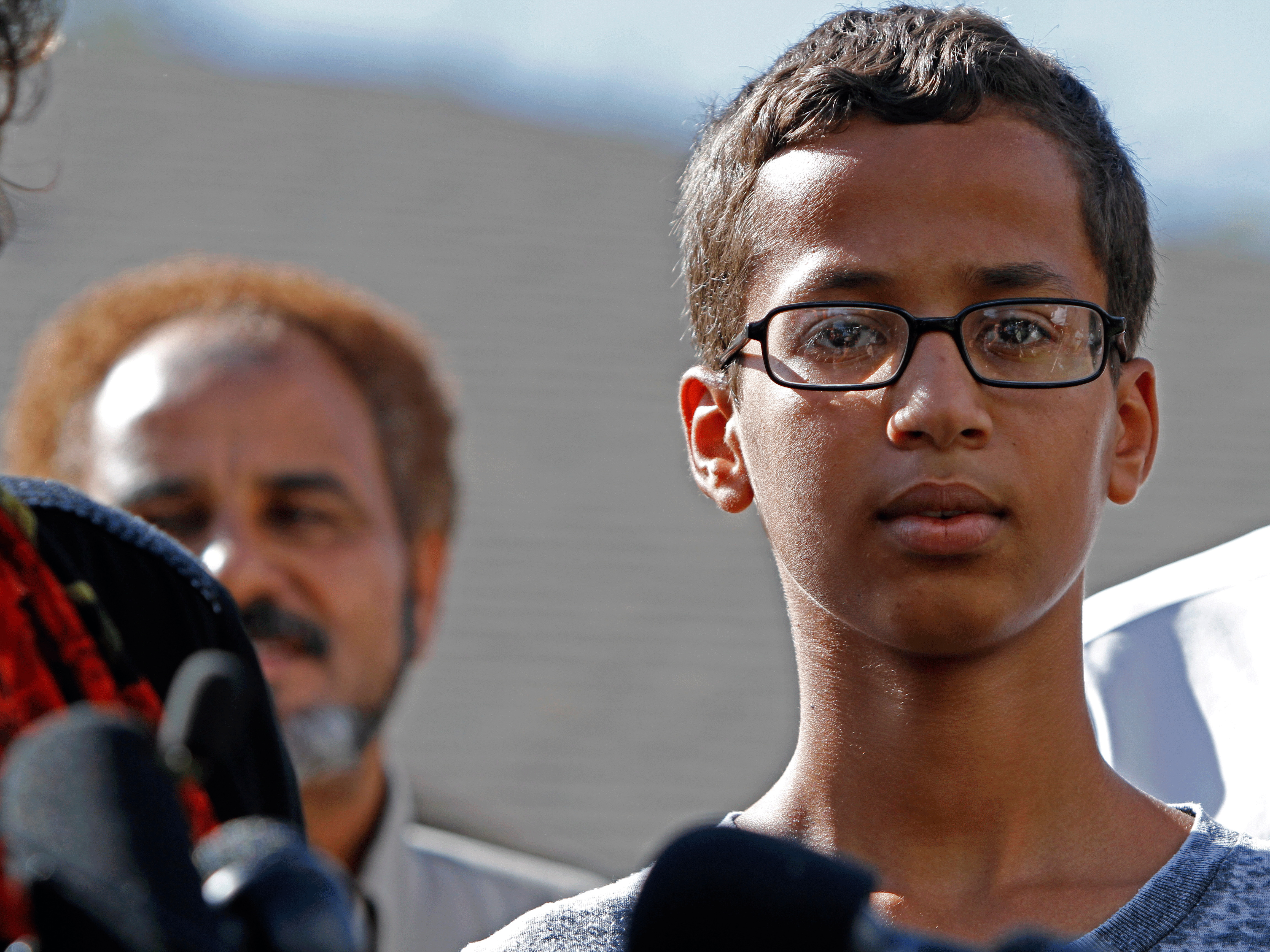 The family of Ahmed Mohamed, the Texan schoolboy who was arrested after taking a homemade clock to school, has demanded $15m in compensation and written apologies from the local mayor and police chief.
In letters sent on Monday, the lawyers said if the City of Irving and Irving School District did not agree to the apologies and compensation, they would file a civil action.
"Ahmed never threatened anyone, never caused harm to anyone, and never intended to. The only one who was hurt that day was Ahmed, and the damages he suffered were not because of oversight or incompetence," said the letter to the city authorities.
"The school and city officials involved knew what they needed to do to protect Ahmed's rights. They just decided not to do it."
The teenager made international headlines in September after he was detained when he took a homemade clock to school. A teacher contacted police after claiming the clock looked like a bomb.
The teenager and his father claimed he had been a victim of Islamophobia.
The story of Ahmed Mohamed
After he was arrested, the 14-year was subsequently invited to the White House by Barack Obama who tweeted about his "cool clock".
The youngster later met Mr Obama when he attended a science evening at the White House, albeit without his clock.
People news in pictures

Show all 18
His family later revealed they were moving to Qatar, after accepting an invitation from the Qatar Foundation for Education, Science and Community Development.
The two letters sent by the Laney and Bollinger law firm and first reported by ABC, requested a written apology from Irving's Mayor Beth Van Duyne, who had defended the actions of the staff at MacArthur High School, and Police Chief Larry Boyd.
The letters claimed the teenager's civil rights were violated and that he and his family suffered physical and mental anguish. They claim he was singled out because of his "race, national origin, and religion."
The letters demanded $10m to be paid to the family by the City of Irving, and $5m from the school district.
The letters said if officials failed to comply with the requests, the law firm would file a suit. There was no immediate response from the police department or the city.
Join our new commenting forum
Join thought-provoking conversations, follow other Independent readers and see their replies