Aishwarya Rai Bachchan 'racist' jewellery advert pulled after criticism it promoted child slavery
The Indian jewellery advert featured an emaciated, black child holding a parasol over the head of the Bollywood actress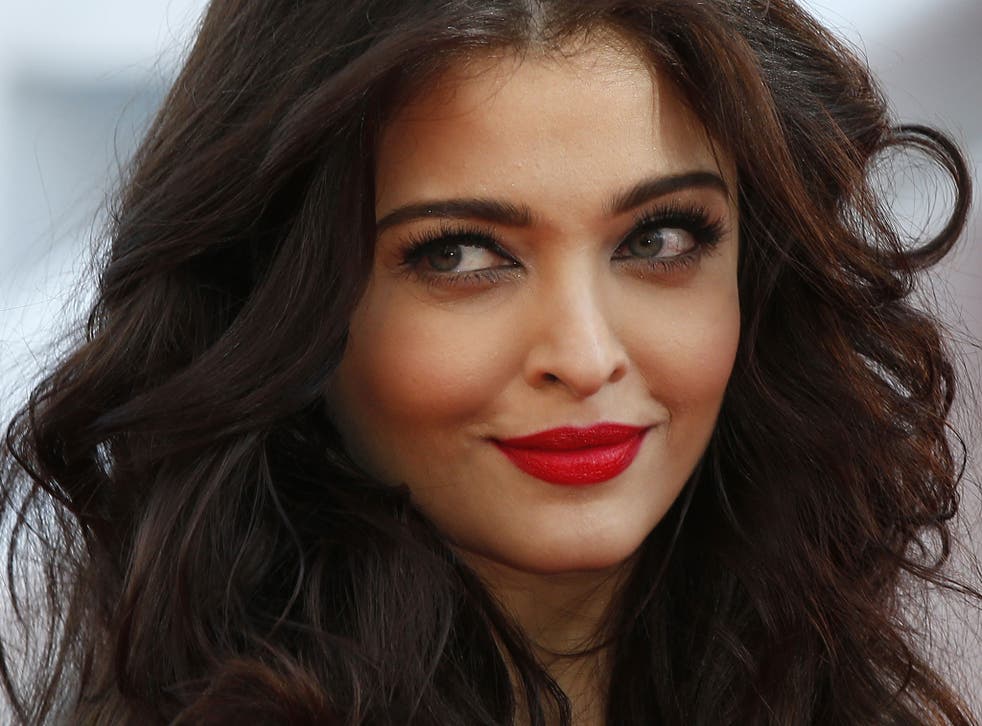 A jewellery advertisement featuring the Bollywood actress Aishwarya Rai Bachchan has been pulled from circulation amid accusations that it was racist.
The advert printed in The Hindu newspaper on 17 April presented Bachchan wearing opulent jewellery and reclining as a black, emaciated child held a parasol above her head.
A letter from activists, which was published in Scroll, said Ms Bachchan appeared to be representing "aristocracy from a bygone era" in the advert and had "perhaps unthinkingly associated with such a regressive portrayal of a child to sell a product".
The letter continued: "While advertisers routinely use fantasy images to sell products, they must surely desist from using images that condone, legitimise, normalise, or build desirable fantasy around slavery or servitude of any kind, including child slavery or child servitude.
"The extremely fair colour of your skin (as projected in the advertisement) contrasted with the black skin of the slave-boy is obviously a deliberate 'creative' juxtaposition by the advertising agency, and insidiously racist."
It implored Bachchan to ensure that further use of the advertisement was stopped. Signatories included Nisha Agrawal, the CEO of Oxfam India, and the writer and feminist Farah Naqvi. The full letter is available here.
Bachchan's publicist released what it said was the original picture of her posing by herself, which it stressed had been added to the final design of the advertisement by a creative team.
Her publicist said in a statement: "On the onset we would like to thank you for drawing our attention to the observation of the perception of the advertisement. Here is an attachment of the shot taken by somebody during the shoot [visible in the tweet below].
"The final layout of the ad is entirely the prerogative of the creative team for a brand. However [we] shall forward your article as a viewpoint that can be taken into consideration by the creative team of professional working on the brand visual communication."
Kalyan Jewellers, the company behind the advert, issued an apology of Facebook, where it said it had started the process of withdrawing it from their campaign.
"The creative was intended to present the royalty, timeless beauty and elegance," it said. "However, if we have inadvertently hurt the sentiments of any individual or organisation, we deeply regret the same."
Register for free to continue reading
Registration is a free and easy way to support our truly independent journalism
By registering, you will also enjoy limited access to Premium articles, exclusive newsletters, commenting, and virtual events with our leading journalists
Already have an account? sign in
Register for free to continue reading
Registration is a free and easy way to support our truly independent journalism
By registering, you will also enjoy limited access to Premium articles, exclusive newsletters, commenting, and virtual events with our leading journalists
Already have an account? sign in
Join our new commenting forum
Join thought-provoking conversations, follow other Independent readers and see their replies