Alan Rickman admits editing 'terrible' script with friends in Pizza Hut behind backs of writers on Robin Hood: Prince of Thieves
Harry Potter actor says lines were changed by Ruby Wax and Peter Barnes
Heather Saul
Friday 17 April 2015 17:03 Comments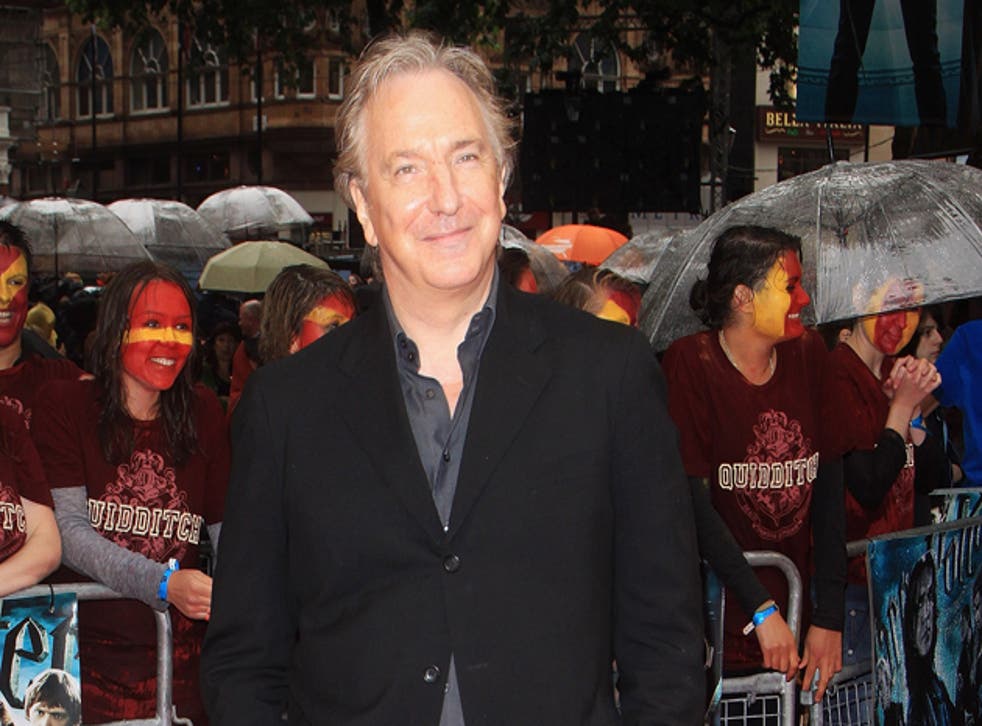 Alan Rickman has admitted to going behind the backs of scriptwriters and rewriting lines with the help of his friends for his Bafta winning performance in Robin Hood: Prince of Thieves.
The British actor made the admission as he spoke on stage at the Bafta headquarters at an event celebrating his career.
Rickman, who played Severus Snape in the Harry Potter series, undertook the role of the malevolent Sheriff in the 1991 blockbuster Robin Hood.
Speaking on stage, he told the audience that one conversation in the "terrible" script with two women was actually the work of his friends Ruby Wax and Peter Barnes.
Rickman said he met Barnes in a branch of Pizza Express, according to The Times. "I said, 'Will you have a look at this script because it's terrible, and I need some good lines.' So he did, and, you know, with kind of pizza and bacon and egg going all over the script."
Most iconic Alan Rickman scenes: Harry Potter; Die Hard; and more.
Barnes then edited a scene where his character would have been running down a corridor, telling him:"You should have a wench in a doorway, and then you should say, 'You. My room, 10.30,' and then turn to the other wench and say, 'You, 10.45'."
He said Wax later added: "And bring a friend." The lines were then secretly added in by the director, Kevin Reynolds.
"Nobody knew this was happening except him," Rickman continued. "And I knew it had worked because as I cleared the camera I saw about 80 members of the crew just go [mimed trying not to laugh]."
Register for free to continue reading
Registration is a free and easy way to support our truly independent journalism
By registering, you will also enjoy limited access to Premium articles, exclusive newsletters, commenting, and virtual events with our leading journalists
Already have an account? sign in
Join our new commenting forum
Join thought-provoking conversations, follow other Independent readers and see their replies