Alan Rickman: JK Rowling, the Harry Potter cast and Emma Thompson pay tribute after the actor dies aged 69 - latest updates
The British actor has died from cancer aged 69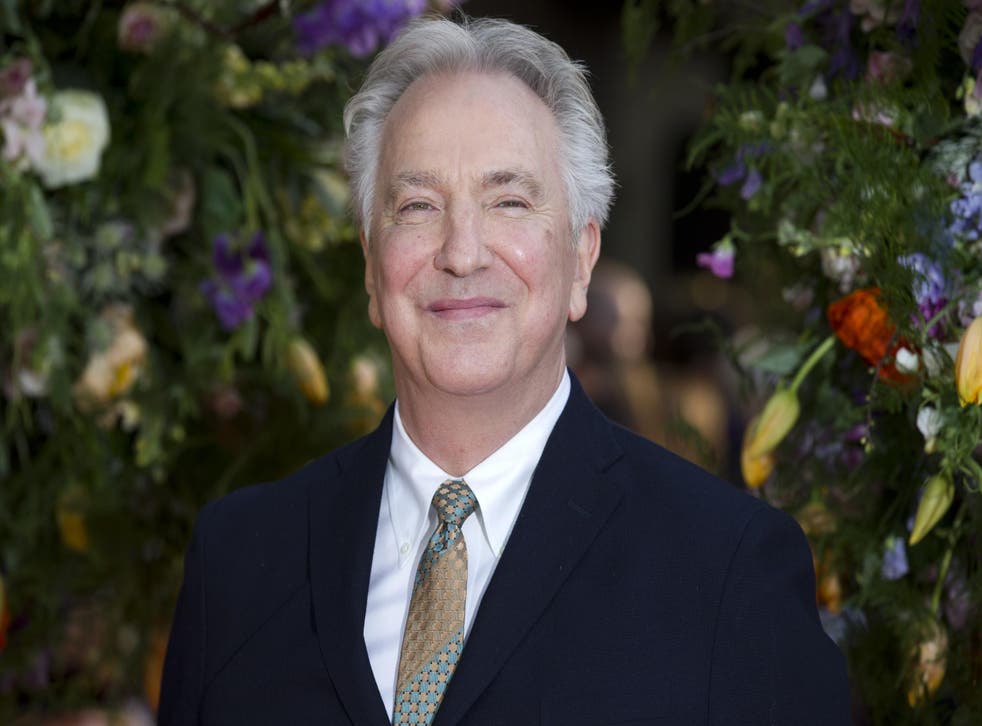 Alan Rickman has died of cancer aged 69. Here are the latest updates as actors, friends and fans pay tribute:
Please allow a moment for the live blog to load
Rickman, widely known for his role as Severus Snape in the Harry Potter franchise, passed away in London with his family by his side. His family said in a statement: "The actor and director Alan Rickman has died from cancer at the age of 69. He was surrounded by family and friends."
Rickman was born in Acton, west London. He attended the Royal Academy of Dramatic Art and began his career on stage after graduating, including on productions with the Royal Shakespeare Company.
He also had memorable roles in films such as Love Actually and Robin Hood: Prince of Thieves, with his breakout role arriving in the form of the scheming Vicomte de Valmont in an acclaimed 1985 RSC production of "Les Liaisons Dangereuses."
His death comes just days after the passing of iconic singer and artist David Bowie, who also died aged 69 from cancer.
Register for free to continue reading
Registration is a free and easy way to support our truly independent journalism
By registering, you will also enjoy limited access to Premium articles, exclusive newsletters, commenting, and virtual events with our leading journalists
Already have an account? sign in
Register for free to continue reading
Registration is a free and easy way to support our truly independent journalism
By registering, you will also enjoy limited access to Premium articles, exclusive newsletters, commenting, and virtual events with our leading journalists
Already have an account? sign in
Join our new commenting forum
Join thought-provoking conversations, follow other Independent readers and see their replies