Alanis Morissette's manager pleads guilty to stealing millions from singer
Jonathan Todd Schwartz claimed he had invested the money in an illegal marijuana growing business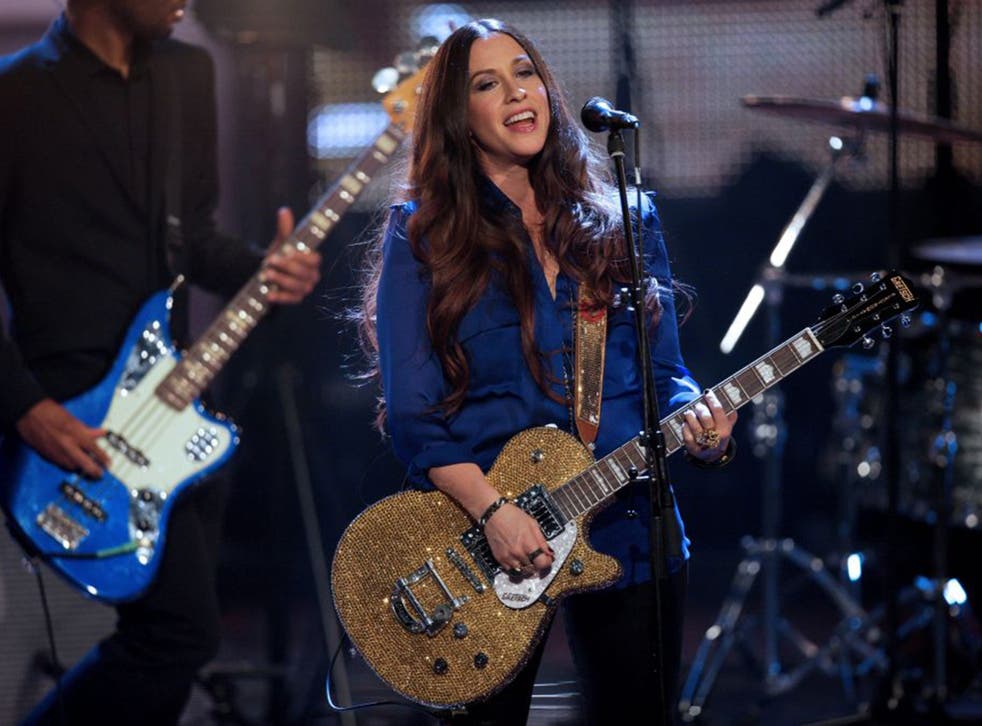 She certainly did not find this ironic. Alanis Morissette's former business manager has admitted to embezzling more than $6.5 million (£5.3m) from the singer and other celebrities, a court heard.
Jonathan Todd Schwartz pleaded guilty to wire fraud and filing a false tax return, in which he failed to report the embezzled money.
The 48-year-old confessed to stealing from the Canadian singer between 2010 and 2014, using the money himself and falsely listing cash withdrawals as "sundry/personal expenses" in a bid to conceal his crime.
When confronted about the theft, the Los Angeles resident lied and claimed he had invested the money in an illegal marijuana growing business, prosecutors said.
Morissette sued Schwartz last year in Los Angeles' Superior Court, after her new business manager found 116 cash transfers to Schwartz from her accounts. The lawsuit was later settled, although terms of the out-of-court settlement were not disclosed.
"Defendants concealed these distributions from Morissette, convincing her that she was in tremendous financial shape when, in fact, they were draining her assets and leading her on a road that could have led to financial ruin," the civil complaint read.
"There were no documents explaining the nature of these transfers. Morissette was completely unaware of these cash transfers and had not authorised them."
Schwartz, who worked for GSO Business Management, also admitted to stealing $1.7 million (£1.3m) from two other clients, who were not named by the US attorney's office.
He faces up to 23 years in prison if convicted, though his plea deal calls for a sentence between four and six years.
Schwartz is scheduled to appear on 1 February in US District Court.
Additional reporting by Associated Press.
Join our new commenting forum
Join thought-provoking conversations, follow other Independent readers and see their replies