Alexander Shulgin dead: 'Godfather of ecstasy' and pioneering psychedelic pharmacologist dies aged 88
Shulgin was famed for having synthesized and tested over 200 psychedelic drugs at his home in Berkley, California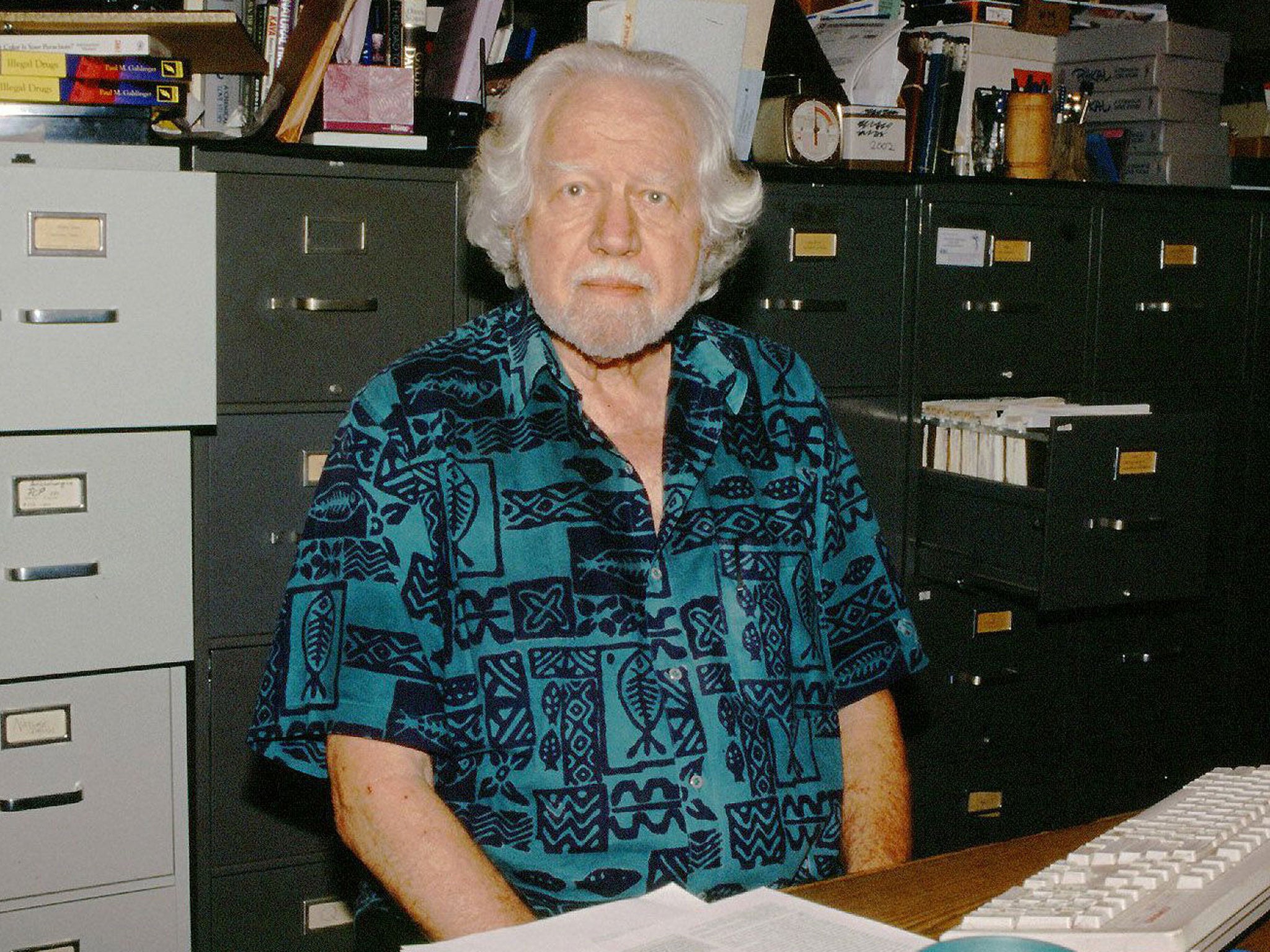 Alexander "Sasha" Shulgin, the pioneering pharmacologist who introduced MDMA to psychologists in the 1970s, has died aged 88 after a battle with liver cancer.
Shulgin was famed for having synthesized and tested over 200 psychedelic drugs.
He earned the title, the "Godfather of ecstasy", after developing a new synthesis method for MDMA – the purest available form of ecstasy – in 1976. He passed it on to his therapist friend Leo Zeff, who began using the drug's effects on an individual's emotional states during sessions with clients.
Shortly after his introduction, ecstasy broke into the mainstream, infiltrating the club culture in New York and Chicago, and hitting the shores of Ibiza, before finally landing in the UK.
The first psycho-active molecule he invented for pharmaceutical brand The Dow Chemical Company was an amphetamine slightly milder than LSD, which was sold to biker gangs by a chemist in New York by the kilo, because of the drug's potent psychedelic highs.
Drug addiction, overdoses, and a very brief history of Heroin
Show all 14
However, Shulgin's relationship with Dow Chemical deteriorated after the origin of the drug was identified, so he parted ways with the company in 1965, and set up his own home lab in Berkley, California to focus his research purely on psychedelic drugs.
Vice magazine's Hamilton Morris met with Shulgin and his wife, chemical researcher Ann Shulgin, at their home in San Francisco for an interview in 2010.
"Pretty much every psychedelic drug known came from this house," he said, describing himself as a "personal fan" of "the grandfather of ecstasy".
Shulgin, who also published TiHkal (Tryptamines I Have Known And Loved) and PiHKAL (Phenethylamines I Have Known And Loved) with his wife, died peacefully in his sleep surrounded by friends and family.
"In today's legal climate, there is no way" Shulgin could reproduce his work of the 1960's, Morris continued. "There can never be another Alexander Shulgin."
Join our commenting forum
Join thought-provoking conversations, follow other Independent readers and see their replies