Amandla Stenberg announces her bisexuality in video discussing representation and identity
The actress has vowed not to be suppressed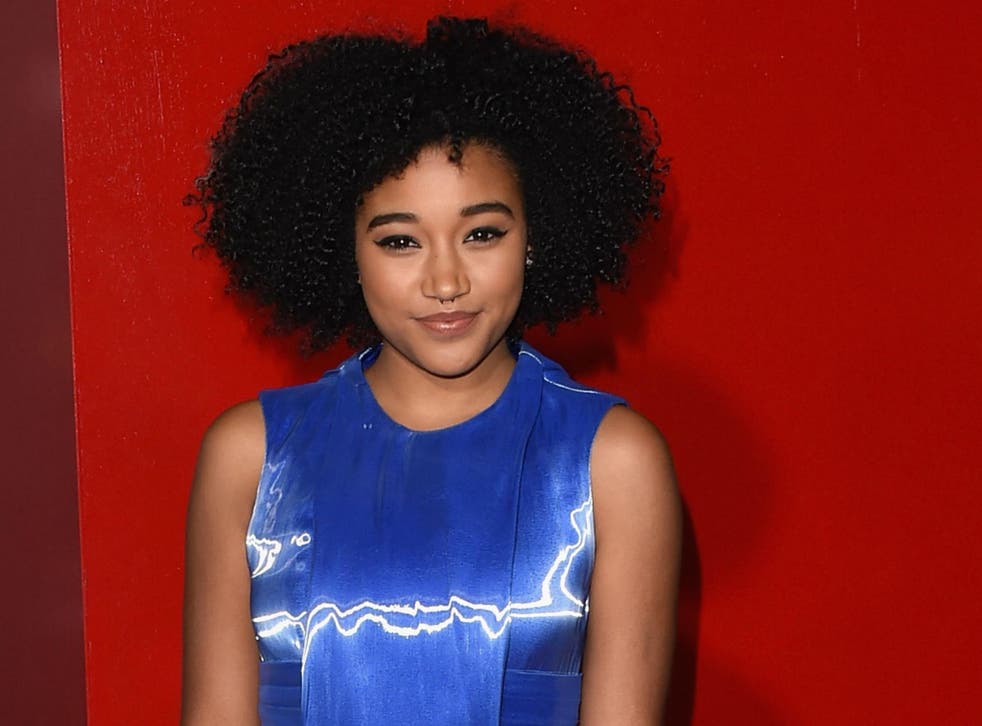 Amandla Stenberg is as well-known for her activism as she is for her acting career, opening a discourse on important issues concerning race and cultural appropriation aged just 16.
Now, the 17-year-old has joined the growing conversation about representation, identity and sexuality by announcing her bisexuality in a video.
Amandla discussed her sexual orientation while taking over Teen Vogue's Snapchat feed in a message tagged "#I'm very bisexual." In her final post, the Hunger Games star praised high profile black women such as Solange Knowles and Willow Smith for encouraging her to be proud of her identity as a black, bisexual woman in the fight against oppression and subjugation.
"It's a really, really hard thing to be silenced and it's deeply bruising to fight against your identity and to mold yourself into shapes that you just shouldn't in," she said.
"As someone who identifies as a black, bisexual woman, I've been through it and it hurts and it's awkward and it's uncomfortable...but then I realised because of Solange and Ava DuVernay and Willow [Smith] and all the black girls watching this right now that there's absolutely nothing to change. We cannot be suppressed. We are meant to express our joy and our love and our tears and be big and bold and definitely not easy to swallow."
Inspirational quotes about LGBT rights

Show all 29
"I mean, we need more representation in film and in television and need our voices to be louder in the media," she continued. "And not just women of colour, I mean, bisexual women, gay women, transgender women, mentally ill women. I'm sick of all the misogyny and homophobia and transphobia that I see around me and I know you are too."
Amandla was praised for addressing and dissecting the issue of cultural appropriation with a video she created for her history class, Don't Cash Crop My Cornrows, which subsequently went viral after it was posted on her Tumblr.
The video criticised white rappers such as Iggy Azalea and Macklemore for adopting black culture but failing to speak out against racism and police brutality against black people.
Register for free to continue reading
Registration is a free and easy way to support our truly independent journalism
By registering, you will also enjoy limited access to Premium articles, exclusive newsletters, commenting, and virtual events with our leading journalists
Already have an account? sign in
Register for free to continue reading
Registration is a free and easy way to support our truly independent journalism
By registering, you will also enjoy limited access to Premium articles, exclusive newsletters, commenting, and virtual events with our leading journalists
Already have an account? sign in
Join our new commenting forum
Join thought-provoking conversations, follow other Independent readers and see their replies