Amandla Stenberg pens powerful poem about race and 'feeling shame for black sexuality'
The Hunger Games actor explores her 'consistently shifting relationship' with her body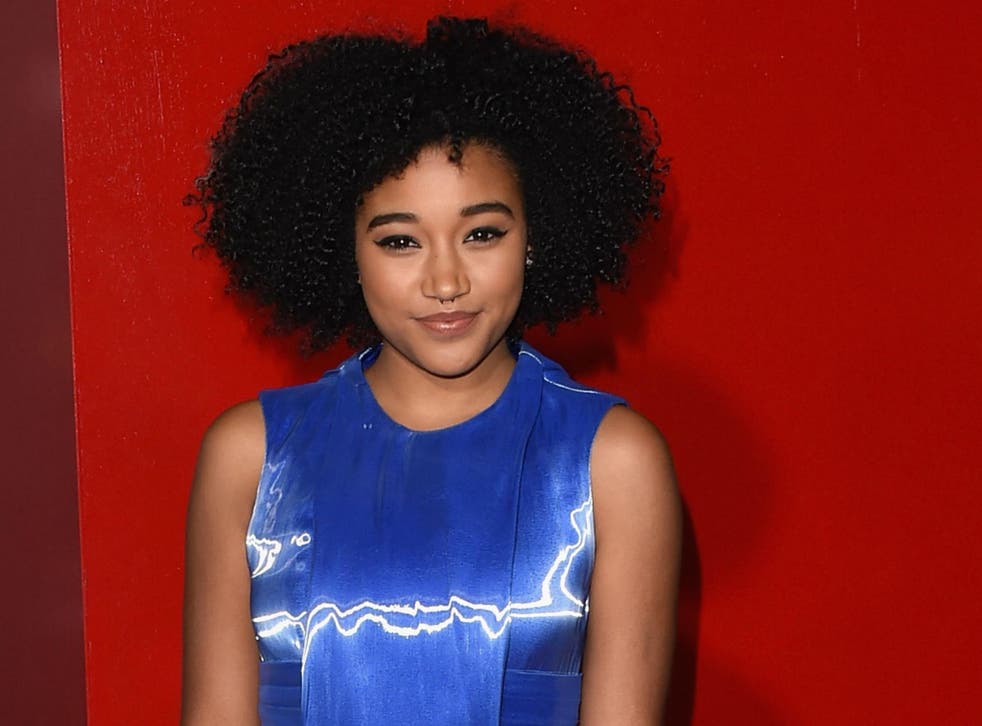 A discerning voice of her generation, Amandla Stenberg has done more to educate the world about race and cultural appropriation at the tender age of 16 than most do in their entire lives.
Imparting her latest pearls of wisdom, the 17-year-old Hunger Games star has shared some "thoughts on my consistently shifting relationship w my body/feeling shame for black sexuality" in a poem to mark World Poetry Day on Instagram. "I have understood the body of a white woman before I have understood my own," she writes. "I've memorised Pink Purity and learned Dysmorphia because I am different."
People news in pictures

Show all 18
This time last year Stenberg dazzled onlookers when she released her now infamous Don't Cash Crop My Cornrows video calling out white pop culture icons such as Alexander McQueen, Iggy Azalea, Miley Cyrus and Katy Perry. This viral video might have featured the level of insight one would associate with an erudite cultural history professor but, alas, the video was in fact made for a school history class.
Exploring the blurred lines between cultural admiration and cultural appropriation, Stenberg explains why black hairstyles are more than just a fashion vogue. In her own words, "Appropriation occurs when the appropriator is not aware of the deep significance of the culture they are partaking in." Just a few months after the video was released, the trailblazing activist also called Kylie Jenner out on her culturally appropriative cornrows.
Register for free to continue reading
Registration is a free and easy way to support our truly independent journalism
By registering, you will also enjoy limited access to Premium articles, exclusive newsletters, commenting, and virtual events with our leading journalists
Already have an account? sign in
Register for free to continue reading
Registration is a free and easy way to support our truly independent journalism
By registering, you will also enjoy limited access to Premium articles, exclusive newsletters, commenting, and virtual events with our leading journalists
Already have an account? sign in
Join our new commenting forum
Join thought-provoking conversations, follow other Independent readers and see their replies