Amber Heard denies claims she is blackmailing estranged husband Johnny Depp
Heard's lawyers say the 'allegations against Ms Heard are absolutely and unequivocally false'
Maya Oppenheim
Tuesday 31 May 2016 12:39 Comments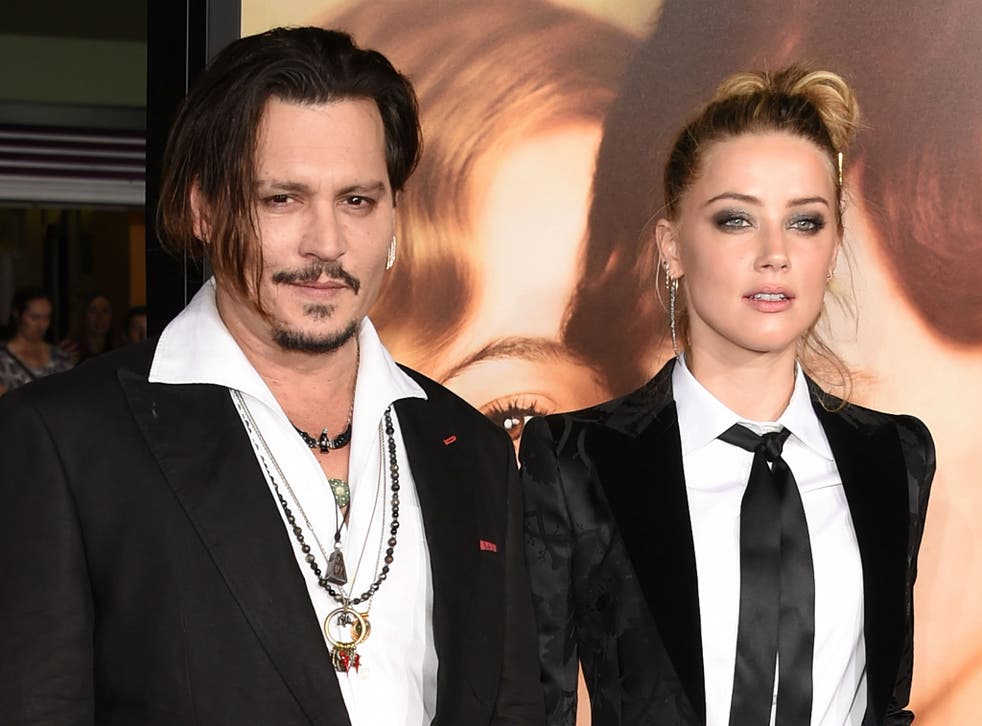 Amber Heard has denied claims she is blackmailing estranged husband Johnny Depp or lying about her claims of domestic abuse.
Comedian and friend of Depp, Doug Stanhope, recently claimed Heard's allegations of domestic abuse against the actor were untrue.
In a column published in The Wrap, Stanhope claimed Heard, 30, had attempted to "blackmail" Depp, 52, by "threatening to lie about him publicly in any and every possible duplicitous way if he didn't agree to her terms".
Heard's lawyer, Peter Sample has now responded to the claims and told The Wrap, the "allegations against Ms Heard are absolutely and unequivocally false".
He said Stanhope's claims of blackmail "has no basis in reality and is nothing but the typical celebrity muckraking for profit".
Johnny Depp on screen

Show all 16
Sample demanded a retraction of the article, calling the claims defamatory and "outrageous."
Heard filed for divorce from Depp last Monday, citing irreconcilable differences and seeking spousal support. On Friday, it emerged that fellow actor Heard had been granted a temporary restraining order against Depp after she alleged he had been violent towards her on several occasions during their 15-month marriage.
Johnny Depp accused of assault
Heard appeared in court, with a visible bruise on her face, alleging that Depp threw an iPhone at her last Saturday and a month before "grabbed [her] by the hair and violently shove[d] [her] to the floor".
Depp's lawyer has claimed Heard applied for a restraining order in response to the negative media coverage she has received and in order to "secure a premature financial resolution". The unfavourable media attention the lawyer, Laura Wasser, is referring to is the commentary surrounding Heard filing for a divorce days after Depp's mother Betty Sue died.
Depp has not released a public statement since it became known that Heard had been granted a restraining order. But after the news the couple did not have a prenuptial agreement and Heard was choosing to seek spousal support was revealed, he released the following statement: "Given the brevity of this marriage and the most recent and tragic loss of his mother, Johnny will not respond to any of the malicious false stories, gossip, misinformation and lies about his personal life. Hopefully, the dissolution of this short marriage will be resolved quickly."
A representative for Heard, Depp and Stanhope did not immediately respond to request for comment.
Register for free to continue reading
Registration is a free and easy way to support our truly independent journalism
By registering, you will also enjoy limited access to Premium articles, exclusive newsletters, commenting, and virtual events with our leading journalists
Already have an account? sign in
Join our new commenting forum
Join thought-provoking conversations, follow other Independent readers and see their replies