Amber Heard asks Johnny Depp to pay double $7m divorce settlement
Depp confirms first instalments paid directly to charities in statement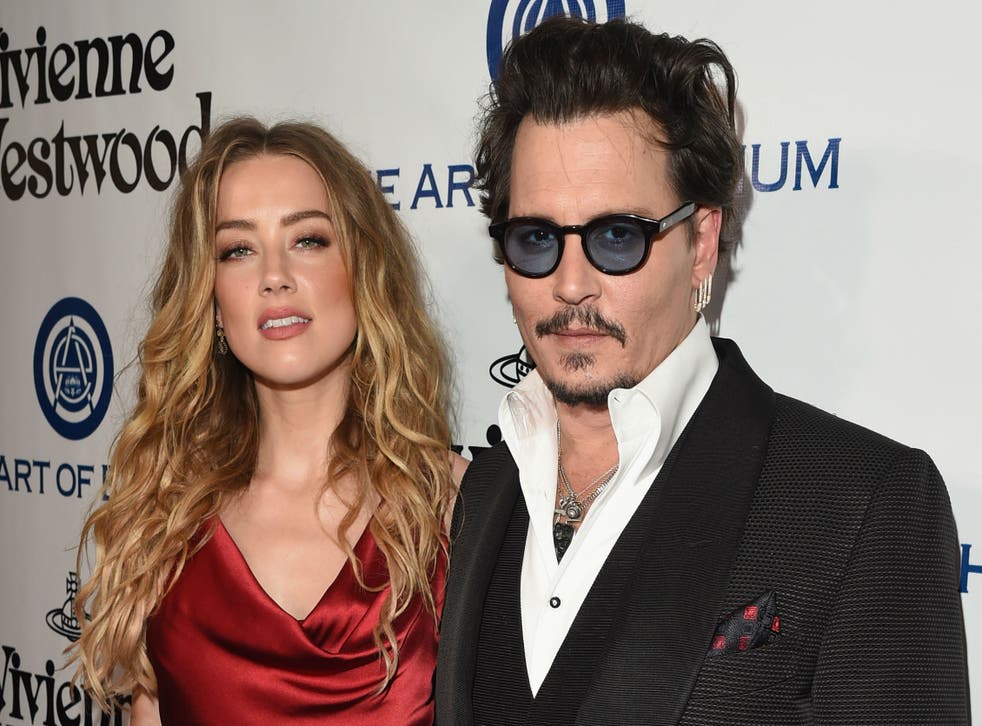 Amber Heard and Johnny Depp's acrimonious divorce continued on Thursday as the actress called for Depp to double his charity payout after it emerged he was making payments directly to the organisations.
Heard, 30, and Depp, 52, reached a settlement in their divorce on 16 August ahead of a court appearance in Los Angeles, in what was supposed to bring an end to a tumultuous three months. In her divorce filing, Heard claimed Depp had been verbally and physically abusive towards her throughout their 15-month marriage. Depp denied these allegations and in a joint statement reached after their settlement they said there was "never any intent of physical or emotional harm".
"Our relationship was intensely passionate and at times volatile, but always bound by love," their statement continued. "Neither party has made false accusations for financial gain."
The pair agreed to a $7million settlement, of which Heard said she would donate the entire amount to two charities. Her chosen charities were the domestic violence branch of the American Civil Liberties Union and the Children's Hospital of Los Angeles.
But proceedings began to play out in public again on Thursday when Depp released a statement saying the first instalments had been paid to the charities by him, instead of being passed through Heard, "in the name of Amber Heard".
Forbes highest paid actresses 2016

Show all 10
Heard's lawyers responded in a statement asking that Depp honour the full $7m payout he agreed by donating double that amount.
"Amber Heard appreciates Johnny Depp's novel interest in supporting two of her favourite charities, the ACLU (American Civil Liberties Union) for domestic violence and the Children's Hospital of Los Angeles. This is great and unexpected news.
"However, if Johnny wishes to change the settlement agreement, we must insist that he honour the full amount by donating $14m dollars to charity, which, after accounting for his tax deduction, is equal to his $7m payment obligation to Amber.
"We would also insist that the full amount be paid immediately and not drawn out over many years.
"Anything less would be a transparent attempt by Johnny's counsel, Laura Wasser and Patti Glaser, to reduce their client's true payment by half under the guise of new-found concern for charities that he has never previously supported."
Depp's lawyers said in a statement: "Following Amber Heard's announcement that her divorce settlement was to be divided equally and gifted to Children's Hospital of Los Angeles and the American Civil Liberties Union, two exceptionally deserving and important charities, Johnny Depp has sent the first of multiple instalments of those monies to each charity in the name of Amber Heard, which when completed will honour the full amount of Ms Heard's pledge.
"Ms Heard's generosity in giving to these wonderful causes is deeply respected."
Join our new commenting forum
Join thought-provoking conversations, follow other Independent readers and see their replies